How to Turn Studio Sheds into the Ultimate Workspace
by Dakota Storage Buildings, on July 17, 2023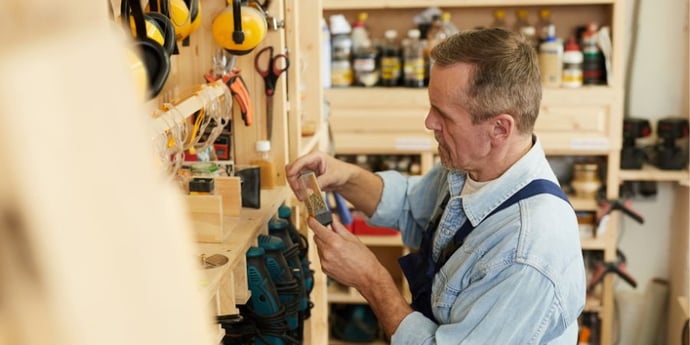 Work-life balance is essential, and the ability to create personal space for activities has never been more important. This holds whether you're an artist seeking a quiet space for creative expression, a woodworker needing a dedicated area for crafting, or a busy professional looking for a quiet home office away from the hustle and bustle of family life. The dream of having a dedicated workspace does not necessarily require a sprawling estate or a pricey home extension. Often, the solution is as close as your backyard. Simple pre-built sheds can evolve into a fantastic workspace that has unlimited possibilities.
Start With Your Shed
You must begin with the most fundamental component: the shed itself. A quality shed is the backbone of your workspace, providing a secure and sturdy structure that will house your creative endeavors, professional duties, or hobbies.
Size, material, and style can influence your studio shed's durability, maintenance needs, and overall aesthetic appeal. Wooden sheds, for instance, provide a timeless appeal and are perfect for those seeking a classic look. Metal sheds, on the other hand, have a sleek modern appeal. Each type of shed carries its unique benefits and can be customized to meet your personal preferences and workspace requirements. The size of your shed is also an essential consideration. Depending on the space available in your backyard and its use, you must find the perfect size shed.
We understand that the shed selection process can be daunting at Dakota Storage Buildings. That's why our team of experts is always ready to answer any questions and help you through the process. We can assist you in choosing the right shed that meets your functional requirements and blends seamlessly with your home's outdoor aesthetic.
Using Your Workspace
Creating a workspace in your studio shed means the possibilities are nearly limitless. It's not just about allocating a corner of your home for your work or hobbies but creating a dedicated space tailored to your unique needs. A shed can be transformed into a painter's studio with natural light flooding in from skylights or large windows, with plenty of space for easels and art supplies. It can also be a potter's retreat, with room for a wheel, a kiln, and shelves to display your beautiful creations.
Woodshop: Use the space as a workshop since the shed can accommodate large tools, benches, and storage for materials.
Backyard Home Office: A shed can become an office where you can focus and be productive. It is secluded from household distractions, with space for a desk, office equipment, and a comfortable chair.
Backyard Gym: Find the perfect spot for a home gym in a shed, with room for weights and exercise machines. The diverse uses of a shed-turned-workspace are only limited by your imagination.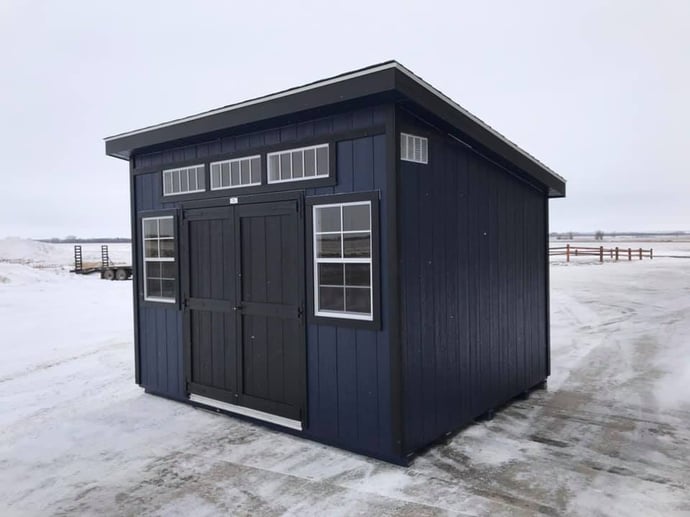 Steps to Get The Shed Ready
Transforming a shed into your dream workspace may not happen overnight. It requires careful planning and execution, but don't worry! We have a step-by-step guide on turning a simple shed into your ideal workspace.
Configure the Shed With Windows and Electrical: Good lighting is critical for any workspace. Add windows to allow natural light to shine onto your desk or

workbench

. Electricity will power the lighting and equipment in your workspace. Hiring a professional to install the wiring is generally a good idea to ensure safety and compliance with local building codes.


Buy the Shed: Consider the materials, size, and style that suit your needs and preferences. With Dakota, you can choose from our range of high-quality, pre-built sheds or custom-built sheds that will serve as the perfect blank canvas for your workspace.


Insulate: Insulating a pre-built shed is key to using your workspace year-round. It will keep your studio shed cool in the summer and warm in the winter, making it a comfortable place to work in any season.


Finish: Here's where you can get creative. Use sheetrock to create a smooth, paint-ready surface on your shed's interior walls, then choose a paint color that inspires you and fits your workspace's purpose. Add all the bells and whistles that will make your shed feel like an extension of your home.


Furnish: Once the basics are in place, you can add furniture and equipment to your workspace. This could be anything from desks and chairs to shelves, storage units, and tools — whatever makes your shed enjoyable and comfortable.


Start Using Your Shed: The final and most exciting step is using your new workspace. Enjoy a space designed precisely for your needs, whether creating masterpieces, developing business strategies, or anything else.

Features
A well-designed workspace is not complete without the right features. These elements will turn your ordinary studio shed into a practical, enjoyable space where you can be productive and inspired. Here are some key features to consider.
Windows: A window is essential for any workspace because it provides natural light. When choosing windows, consider their placement for the best natural light throughout the day.
Shelving: Adequate storage is essential for a functional workspace. Built-in shelving or standalone units can provide space to store your work materials, books, tools, and more.
Doors: A traditional hinged door might be perfectly suitable, but double doors could offer more flexibility. Double doors may be a better fit if you need to move big items in and out of your workspace.
Flooring: Flooring choices can vastly impact the look and feel of your workspace. They should be durable, easy to clean, and suitable for the type of work you'll be doing.
Siding: The exterior of your shed is just as important as the interior. It should be durable to protect against the elements and aesthetically pleasing next to your home. Consider the style of your home and landscaping when choosing the siding for your shed.
At Dakota Storage, we offer all these features and more. We understand that everyone's dream workspace is unique, and we're committed to helping you create a space that's practical and specific to your needs.
Pick Your New Workspace Today
Creating a personalized workspace should be a smooth, enjoyable experience, and we are here to assist you every step of the way. Our pre-built sheds are meticulously crafted with high-quality materials designed for durability and longevity. Plus, they come in various styles, sizes, and finishes to meet your specific needs and tastes.
Everyone's workspace dreams are unique, so we're committed to providing you with a pre-built shed that can fit various needs. Turning your studio shed into a workspace isn't just about creating a practical area for work — it's about creating a space where you can pursue your passion, enhance your productivity, and find inspiration. So, what are you waiting for? Get started on creating your new workspace today with pre-built sheds!