If you want to buy a dog house for your canine, PAWS for a moment, and download this guide!
Whether you plan to keep your dog outdoors all year round or only for periods of time daily, there are important things to consider before buying a backyard dog house.
Our guide covers: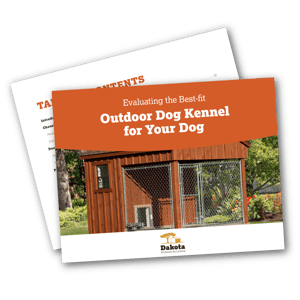 How to measure your dog so that you choose the right house size
How to pick the location in your yard
Ways to prepare the house for year-round weather
Whether to build a dog house or buy one
A list of dog house essentials
Go-to resources for dog owners
This guide isn't far-FETCHed; we promise. Fill out the form on this page to download your copy today.