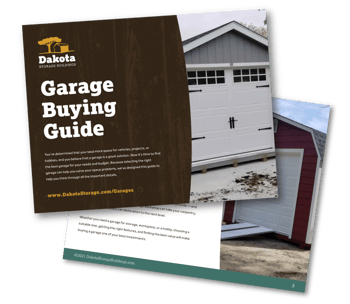 You know you need more space, whether for your vehicles, projects, or hobbies, and you believe that a garage is a great solution. Now it's time to find the best garage for your needs and budget. Because selecting the right garage can help you solve your space problems, we've designed this guide to help you think through all the important details.
Our guide covers:
How to figure out the right size
Garage placement tips
Roofing, siding, and flooring insights
Popular garage features
Where to obtain a building permit
Common purchasing options
And more
Complete the form on this page and click the "Get It Now" button to download your copy today.