If you're contemplating buying backyard chickens for the first time, this guide should get you EGGcited!
Are you considering getting backyard chickens? If so, there's a lot to consider. While they're relatively easy to raise and have many benefits, there are important things you should know before diving in headfirst.
Our guide talks about: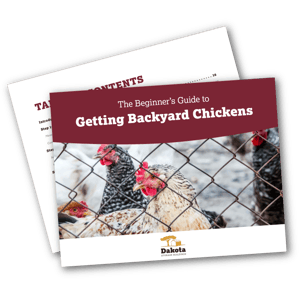 The benefits of joining a backyard chicken community
How to choose the right chicken breed for your needs and space
Where to buy backyard chickens
Tips for raising happy and healthy hens
We even include a list of EGGcellent go-to resources for beginners.
Don't wing it — do it right! Fill out the form on this page to download your copy today.