If you're not sure chicken coops are best for your flock — this guide will help.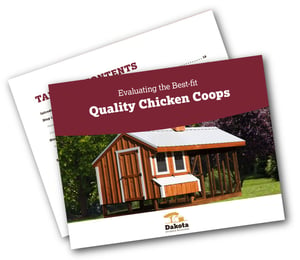 You have already decided that you want to raise chickens either in your backyard or on your family farm. You researched which chicken breed is best for your needs. You might have even settled on how many chickens you want. Now it's time to figure out which backyard chicken coop is the best fit for your hens.
Our guide covers what every chicken needs to be healthy and happy, the key features that every coop should include, and what coop options are available.
Inside our guide:
Fundamentals that every chicken needs wherever they live
Features that every chicken coop should have
FAQs that most first-time chicken owners need to know
Fabulous bookmark-worthy resources
Don't wing it — find the right coop for your flock. Fill out the form on this page to download your copy today.