If you're contemplating buying homestead chickens for the first time, this guide should get you EGGcited!
Are you considering getting homestead chickens? If so, there's a lot to consider. While they're relatively easy to raise and have many benefits, there are important things you should know before diving in headfirst.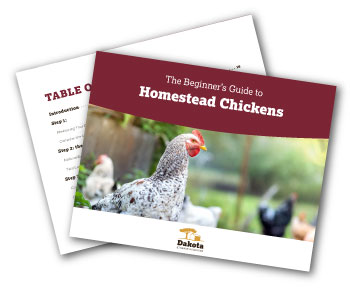 Our guide talks about:
Benefits of joining chicken owner communities
How to choose the right chicken breed for your homesteading needs
Where to buy chickens for your homestead
Tips for raising happy and healthy homestead hens
We even include a list of EGGcellent go-to resources for beginners.
Don't wing it — do it right! Fill out the form on this page to download your copy today.