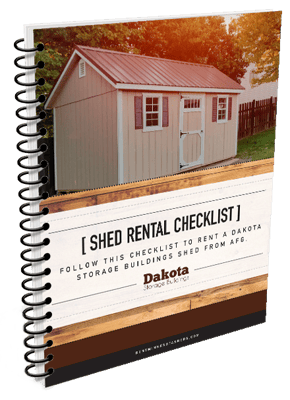 If your monthly budget is tight, your living condition is temporary, or you simply need a convenient short-term storage solution, renting a shed is a winning idea. Plus, you won't waste fuel driving back and forth from an overpriced rental unit. Having a shed delivered to you is convenient and easy.
Our Rental Process page breaks the process down simply—but a printable checklist helps you keep track of where you are in the process.
Our checklist includes:
Instructions from shed selection to check out
Insight into what you need to complete required forms
Information on how to find rental sheds near you
Directions for forms that need to be completed and agreements that need to be reviewed
And more
Get this easy-to-follow checklist to stay on top of the rental process. Fill out the form to download your checklist today.