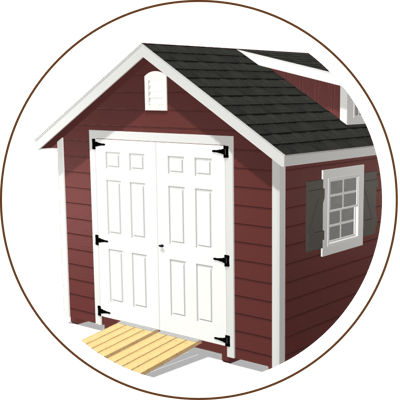 Classic Gable Roofline with Dormer or Ranch Gable Roofline with Porch
Both rooflines are the traditional Gable style, but with slightly different pitch angles. The roof of the Ranch Gable has a 5/12 pitch, and the Classic Gable roof has a slightly steeper pitch of 7/12. Having a porch adds more usable space, and a dormer provides more natural light.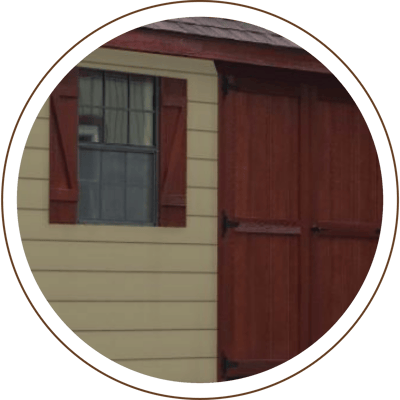 GP Shadow Ridge Vinyl Siding or LP SmartSide Lap Siding
Choose the color you want for either vinyl siding or wood siding options. Both are attractive and easy to maintain.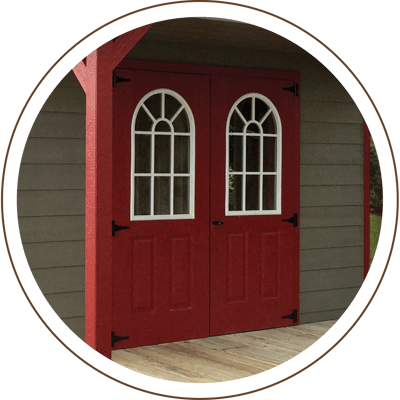 Fiberglass Double Door
This door is strong and durable—perfect for an outdoor recreation shed.