Design Custom Built Sheds & Garages with Our Online Configurator
by Dakota Storage Buildings, on May 07, 2019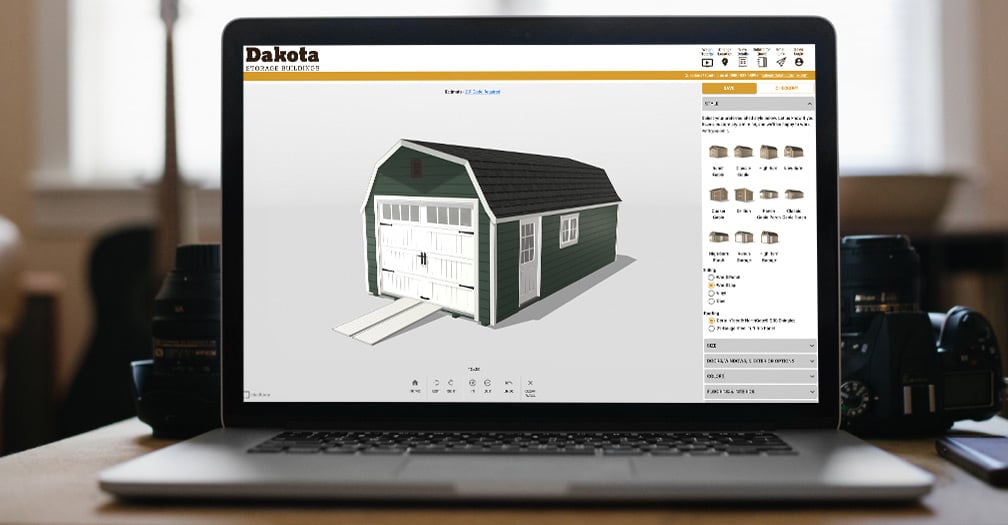 Customers in South Dakota & Minnesota are raving about our custom built sheds and garages.
They dreamed of having a shed or garage for a long time. They did their research and compared prices and quality. And they chose to buy a custom shed through us.
In the last month alone, customers spoke highly of their new storage buildings.
"I have taken a close look at the shed, and I am impressed with the good quality. I think it was built better than I could have done! Thanks for the great product and service!" - Bryan

"LOVE it. It is built so well and it's perfect. :)" - Colleen

"I bought a garage from the boys at Dakota Storage about 6 years ago and haven't had any trouble or complaints. I am ordering another shed and have been treated very good. All my questions and plans were discussed with me. I really like the personal touch and treatment they give you. It is good to know good people are still around. I would recommend the sheds to anyone." - Joe
Ready to make your custom built shed or garage? With our online 3D configurator, you can choose building size and style, roofing material, siding options, and so much more.
Our configurator is super easy to use. You can zoom, rotate, and switch colors at a click of the mouse! Create the perfect shed or garage to fit all of your storage needs. You can swap out windows, move doors, and change the shingles all with your computer, tablet or phone. See for yourself.

Why waste money on something that isn't built to your tastes or style? When you design a custom shed or garage, you can get exactly what you want. All of our customizable sheds and garages are durable, cost-efficient, and great storage solutions. You can even choose a color that matches your house. And if you're ready to buy, you can start the purchasing process online, too!
Explore our newest sheds and garage features.
Life is demanding and full of choices. We'd love to make just one aspect of your life a little easier. That's why it's our mission to provide products that are built well, worth every invested dollar, and to offer customer service that's worthy of word-of-mouth recommendations. That's also why we're always adding new products and finding better ones.
Here are a few new items for 2019.
Cottage Porch. In addition to our Basic Porch, we are now offering a Cottage Porch. Our quaint Cottage Porch is a wraparound style that adds space and charm to a storage building. You can use it to stash muddy boots and to relax on a comfortable summer day (think Adirondack chairs and a glasses of lemonade).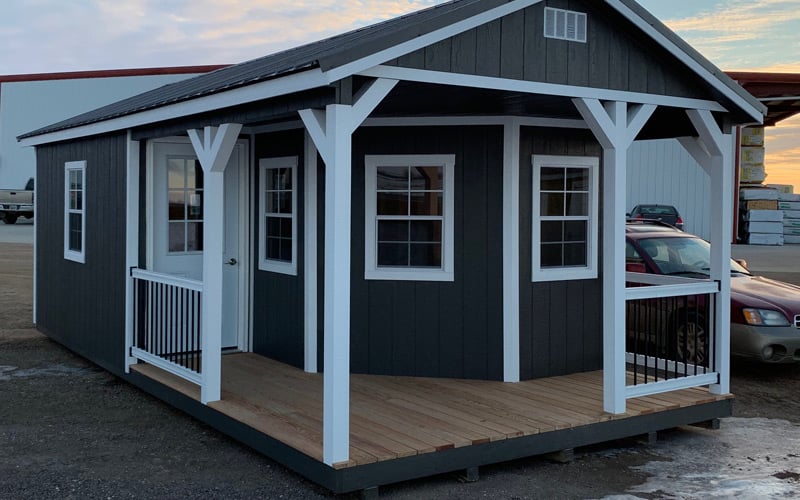 Skylights. Why not let more natural light into your outdoor building with unbreakable polycarbonate 24x24 skylights? These double domed skylights will add great lighting to your building. This add-on option is available for shingled roofs only.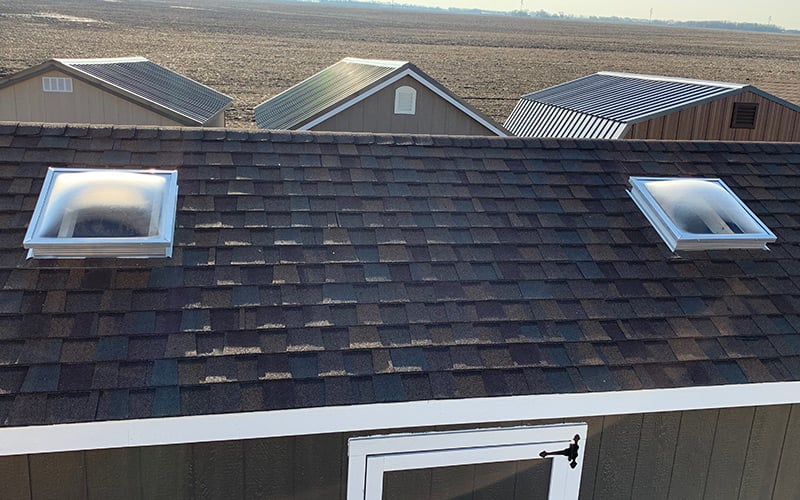 Dutch Lap Siding. Choose from two dependable LP® SmartSide® Siding options—Traditional Lap and now Dutch Lap. Both are resilient and long-lasting. LP SmartSide Siding is specially engineered to withstand major weather events and pest invasion. Choose the perfect color to compliment any outdoor space.
Fiberglass Doors. We now have high-end fiberglass doors with 4Ever Frames made of composite poly-fiber. These doors are made of quality material, so they will never rot, warp, split, or twist, and they offer greater security than other door options. MADE IS THE USA!
Cane Bolt - Our metal cane bolt can be used to keep doors either open or closed. To prop open double doors, drive the bolt into the ground to secure the open position. When the doors are closed, the cane bolt can be used as a locking device.
Skillion Roof - A skillion roof is a single sloping roofline. Also known as a lean-to roof, the skillion roofline maximizes ceiling height and storage space.
You've seen our on configurator works and you know about our newest features—now it's time to make your custom built shed or garage!