Benefits & Beauty of Lap Siding
by Dakota Storage Buildings, on June 28, 2016

We offer wood lap siding for our storage sheds because it's durable—and attractive.
It's called "lap" because of being installed in overlapping horizontal rows on the exterior of a building. The unique overlapping structure serves to protect the outer surface from the elements, adds appealing aesthetic quality that surpasses ordinary wall cladding, and offers a recessed curve that aligns the top of each plank, which allows it to fit more tightly against the wall.
We offer a selection of dependable LP® SmartSide® Lap Siding options. Resilient and long-lasting, this siding is specially engineered to withstand major weather events and pest invasion. Traditional fiber and vinyl siding will decay, weather, and crack over time.
Here's a diagram of our lap siding storage buildings.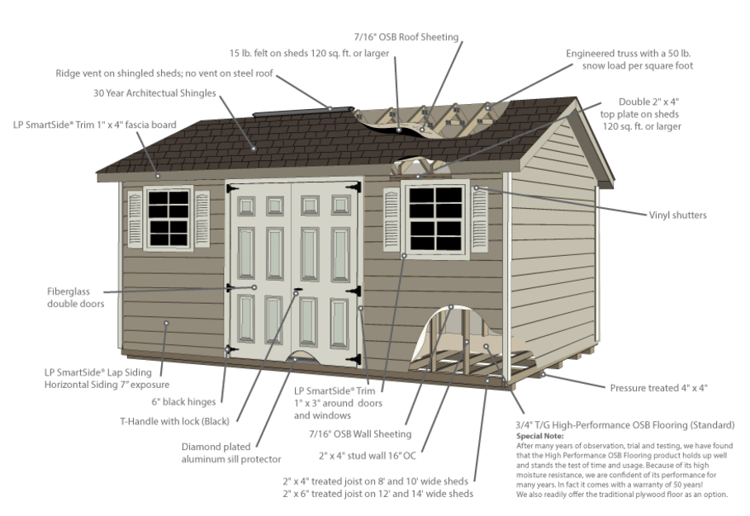 Our lap siding is available on all of our styles except Low Barn. Click the storage building style below to learn more.

These are the color options.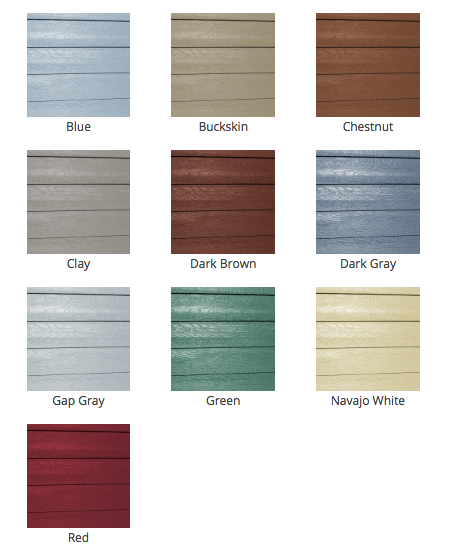 Consider an upgrade. Adding LP®ProStruct® flooring with SmartFinish to your building will maximize its structural longevity. This premium flooring has no knots or voids, which creates a sleek and beautiful appearance, and increases the overall quality of your storage buildings due to its durable overlay. Significant increases in durability are due to Treated Wood Strand Technology that is made to resist pests, decay, warping, splitting, and cracking.

Ready to order your outdoor storage building? Click here to start. We'll take you step-by-step through the buying process. You'll be able to choose all the details of your shed from window type to exterior color and more. After you've submitted your quote form, one of our customer service representatives will contact you with an estimate and will be happy to answer any questions you may have.
It's our mission to make high-quality buildings that exceed your expectations. Learn more by visiting us on Facebook, Twitter, Instagram or Pinterest. Or you can do it the old-fashioned way by exploring our buildings in person at a display location near you!