Deluxe Style Storage Building And Metal Siding​
by Dakota Storage Buildings, on June 21, 2016

Deluxe Style Storage Building And Metal Siding
This season we've introduced two new options to enhance our product selection: Deluxe style storage buildings and metal siding. Continue reading to learn more.
Deluxe Style Shed
With a wider trim and steeper roofline, our Deluxe style storage building boasts a classic, timeless look. Standard features include double doors with transom windows, two arched gable vents, a trim package, and LP ProStruct Flooring. Choose your siding preference: Lap, vinyl, or painted.
This high-end option exudes class and exquisite taste. Store everything you need in this versatile storage building. Store your vehicle, make a workshop, or set up a home office, whether you choose, you'll love the practicality and functionality of this building.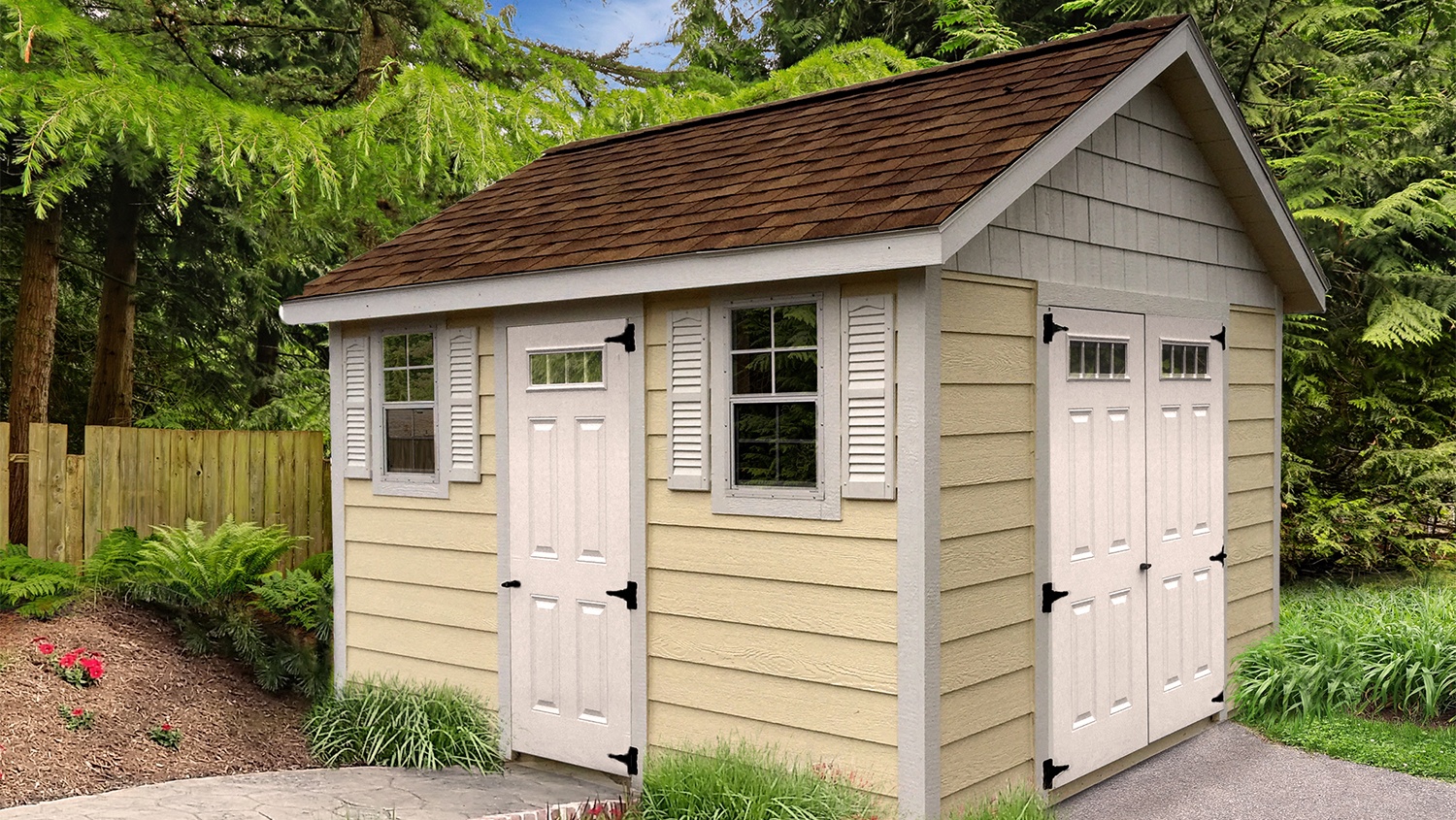 Metal Siding
We now offer metal siding as an option for our Ranch and High Barn Storage Style and Garage Style buildings. We use Tuff-Rib steel siding for our metal siding because it is high-quality, extremely durable, and economical.
The fabrication process starts with high tensile steel that's coated with a tough Galvalume® zinc-aluminum and pre-treated with primer, then covered with a baked-on enamel siliconized polyester paint system, finally, cut to specifications.
Tuff-Rib is available in a variety of colors. Whether your home is brick or has vinyl siding, we have a color that will compliment it.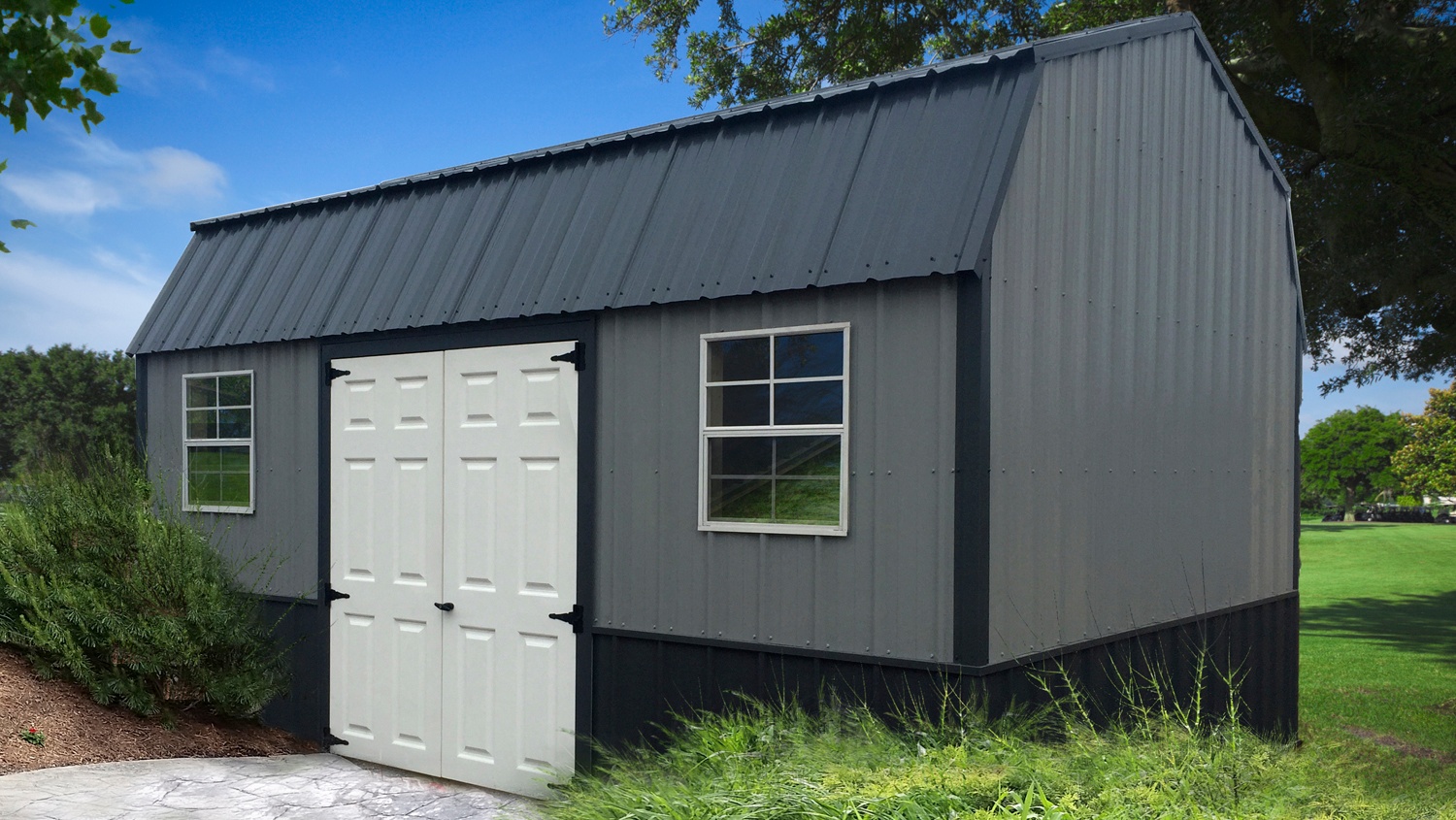 It's our mission to make high-quality buildings that exceed your expectations. Learn more by visiting us on Facebook, Twitter, Instagram or Pinterest. Or you can do it the old-fashioned way by exploring our buildings in person at a display location near you!