Surprise Your Wife With a She Shed — the Perfect Christmas Gift
by Dakota Storage Buildings, on December 10, 2020

If you want to knock her socks off, but you're stuck on what to get her, THIS surprise is a home run.
In a year that's been unusual and challenging, it's no surprise that people are looking for ways to bring an extra measure of joy into each other's lives. For some, that means brainstorming ideas for extravagant or special birthday or Christmas gifts — the type that makes such a significant impact that they end up being the highlight of the year.
Husbands who are reading this post: if you're stuck on what to get your wife for Christmas this year, but you're searching for that gift that will knock her socks off, consider something out of the ordinary — a she shed. You could pull off the surprise on your own or solicit help from your family or grown children. People coming together on a plan and working together to make it happen can make the already incredible gift even more extraordinary.
So, why a she shed? Why is it a good idea?
For starters, if you have a man cave — or a space that the family knows is yours; it might be your garage, spare room, or basement workshop — surely she would love to have her own, too. There's little doubt that she would enjoy the benefits of an at-home getaway. A she shed is the perfect place for your wife to take a nap, get lost in a good book, focus on a new hobby, or entertain friends. Instead of giving up a portion of your hideaway or building an expensive home addition, a backyard she shed would be the perfect option.
Find the right shed, run electric to it, and it'll be the Christmas gift that she enjoys and talks about for years to come.
Shed Shed Dream Uses
Because there are many ways a she shed can be used, it's function could impact the shed type you choose. For instance, if your wife would use a she shed primarily for a hobby or personal office space, adding more windows for natural lighting would be ideal. Or if she would want a cozy retreat, choosing lap wood siding over metal siding would offer a better aesthetic and appeal.
Here are a few ways that a she shed could be used and some consideration to take into account before making a purchase.
She Shed Office: Prepping a she shed to serve as an office starts with running power to the building for electricity and connectivity. If you're ordering a custom shed, you can have a built-in desk added. To keep the office comfortable all year long, a portable air conditioner can be used in the summer and an electric fireplace in the winter. Top it off with a comfortable desk chair, curtains, wall art or photos, a colorful area rug, and you have a space that's private, beautiful, and functional.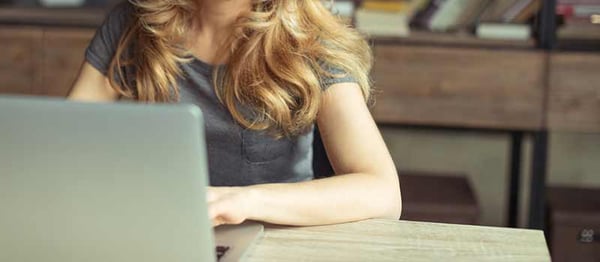 She Shed Art Studio: Your artistic wife can store large and small canvases plus all art supplies in one place. Better yet, she can choose whether she cleans up when she's done with her project or not. And if a creative moment strikes, she can disappear into her backyard art studio to enjoy hours of undisturbed art therapy as she unleashes her creativity. Set her easel by a window and under a skylight for natural lighting and include built-in shelves or cubbies for maximum art supply storage.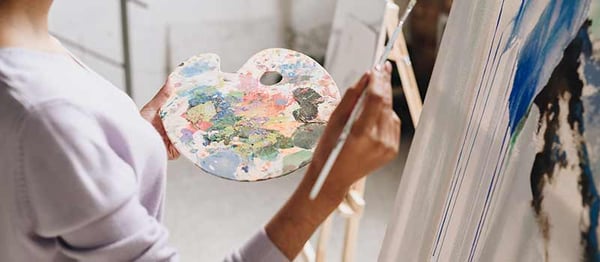 She Shed Retreat: Wouldn't she love a quiet place to relax, drink a cup of coffee, and read? If her girlfriends are coming over, it's the perfect place to unwind and catch up. By adding a comfortable couch and lounge chairs to the space, it will become the best place for afternoon naps, book club, and heart-to-heart talks. Does she love nicknacks? This is a great place to display and enjoy all of them without them getting knocked over or broken. If she enjoys yoga or meditation, this tranquil and quiet space will give her exactly what she needs.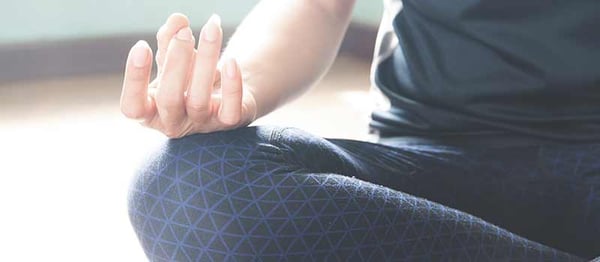 She Shed Gym: treadmill or elliptical, this might be a great solution. A dedicated fitness space doesn't have to cost much money, plus it has the added value of being convenient and accessible. If she doesn't have a treadmill, consider getting her started with inexpensive but effective workout essentials such as a stability ball for core training and resistance bands and dumbbells for strength training. Add an exercise mat or interlocking foam squares for sit-ups, push-ups, stretching, and pilates.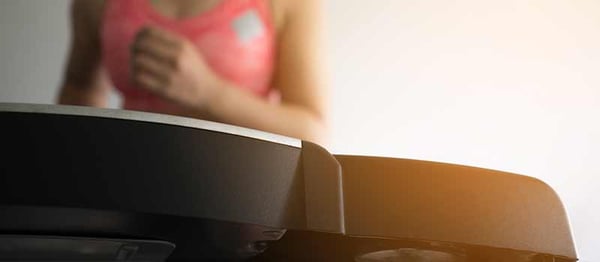 These are just a few ideas. Once your wife finds out that you're buying her a she shed, her mind will start filling with ideas about how she'll use it and make it uniquely hers.
Imagine a child in a candy store — there are so many possibilities, and they're all so wonderful. That's what it will be like for her.
She Shed Style & Design Ideas
While you can buy a shed kit or look for a stock shed that meets the requirement of your wife's needs and style preferences, we suggest buying one that's customizable (a personal touch always goes a long way) and constructed with high-quality materials that are meant to last.
Our Modern Backyard Shed is a semi-customizable shed that comes with a sleek Skillion roofline and either LP® SmartSide® Lap Siding or LP® SmartSide® Panel Siding. Both have a warm and inviting look but are more durable and longer-lasting than untreated wood. This shed features a color contrast trim package, quaint acorn hinges, a fiberglass double door, LP® ProStruct Roof and Wall Sheathing with SilverTech, attractive transom windows, and PerformMAX® Flooring, which is engineered wood resistant to moisture and warping.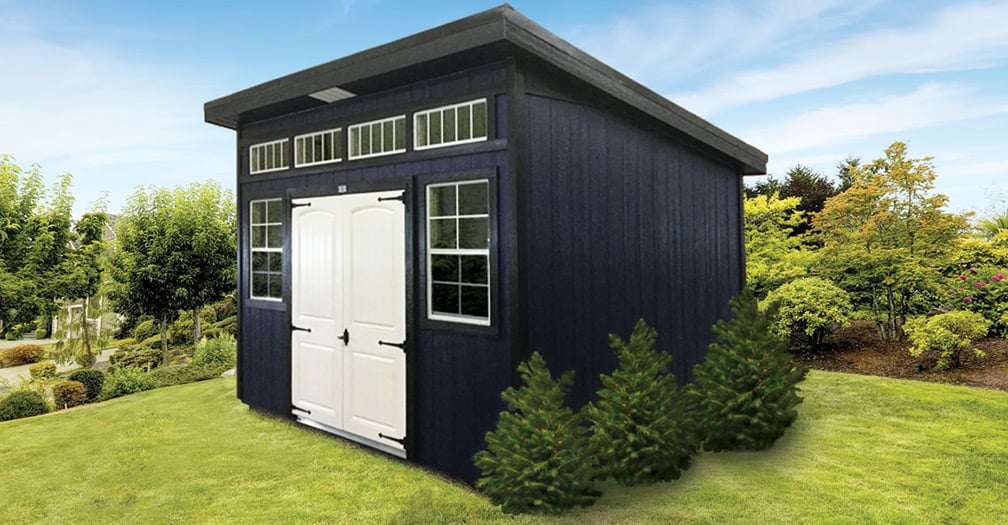 This shed can be customized to serve any use-case scenario, including office, art studio, retreat, home gym, hobby space, and more.
You can upgrade the Modern Backyard Shed to include a built-in workbench that can serve as a desk and built-in shelves that are ideal for storing books, hobby supplies, plants, nicknacks, and more. Adding drywall, her favorite color paint to the walls, and running electric would put this she shed on the fast track to being the best Christmas present ever.
You might be thinking, "A she shed is a great idea, and my wife would love the style of the Modern Backyard Shed, but how much would this set me back?"
While you can't put a price tag on your wife's happiness, you can see a price estimate when you use our online configuration tool to personalize a she shed (save as many variations as you want, then compare costs) and choose from our payment options. It's our goal to make your special gift financially feasible.
Whether you want to surprise your wife by designing the shed yourself, or if you'd prefer to work on the design with her (she might have a she shed Pinterest board full of ideas), we'll make the whole process easy from customization to delivery.
Ready to create an awesome she shed? Click below to get started.