The Top 5 Portable Shed Styles for 2022
by Dakota Storage Buildings, on August 29, 2022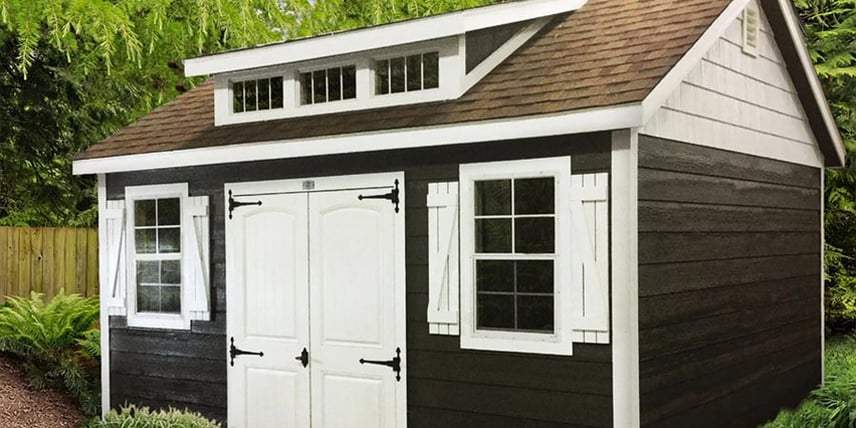 When you previously thought of adding a shed to your backyard, you likely thought of a clunky storage solution. But it's 2022, and clunky is out of style.
Now when you conduct a home shed search, you'll find that portable sheds come in a variety of styles and configurations. Whether your style is modern, or cozier, there is a portable shed style out there for you that will match your aesthetic.
If you aren't sure where to begin your search, then you've come to the right place. Below we highlight the top 5 portable shed styles for 2022 that you should be on the lookout for.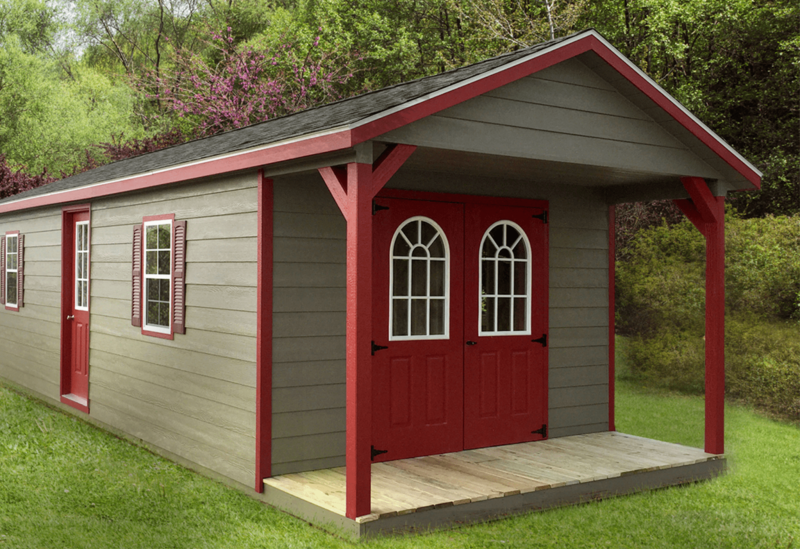 When you think about a shed, chances are that the only purpose you think of for your shed is to be an outdoor storage unit – but a shed can be so much more than that. This shed style is exactly as the name describes: a shed where men can hide away to watch sports or relax. This portable shed style is equipped with LP ProStruct engineered wood flooring that not only resembles a hardwood floor as you would have in your home but is also moisture and warp-resistant. Additionally, you can customize this man cave to feature window shutters, a porch, color contrast trim, a pre-hung door, and so much more.

The portable cabin shed was created to make all your outdoor dreams come true. While you can still store all your hunting, fishing, and camping equipment, you can also transform this shed to be your personal hunting or lakeside cabin. Features of this shed style include PerformMAX engineered wood flooring, a built-in loft, porch, LP SmartSide lap or panel siding, and color contrast trim. This style is ideal for outdoorsmen looking for a place to store their equipment, or simply wanting a miniature outdoor cabin.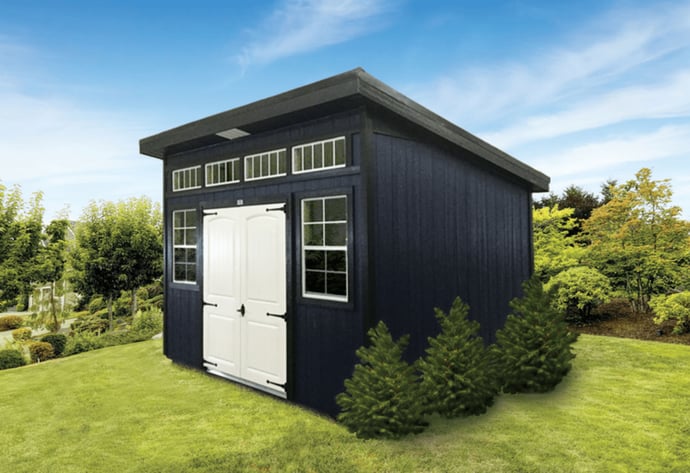 The modern backyard shed is the perfect style for homeowners who want to install a shed that looks like an extension of their home. With this portable shed style, homeowners can have the choice of whether they want a backyard storage solution that matches their home's exterior aesthetic, or they want an extension of their outdoor living or patio space. This style stands out with transom windows, color contrast trim, a double fiberglass door, and acorn hinges.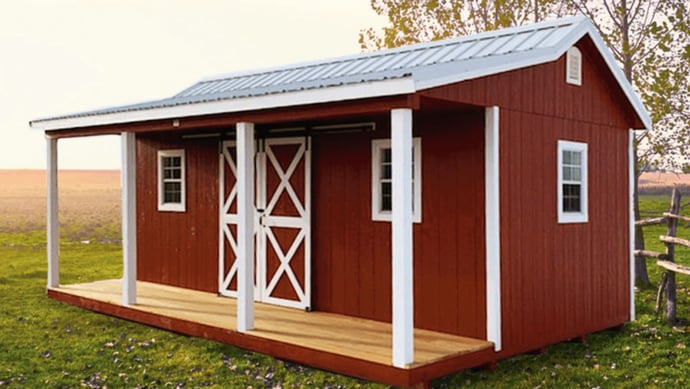 Many homeowners are drawn to farmhouse features, and for these homeowners, the farmhouse shed is a perfect addition. This shed is what cozy homestead dreams are made of. Outfitted with a covered front porch, LP ProStruct Roof, color contrast trim, and a double fiberglass door, guests won't be able to tell that your shed is actually a shed. This portable shed is the ideal style for a workshop, home office, stylish storage solution, or even an additional business place.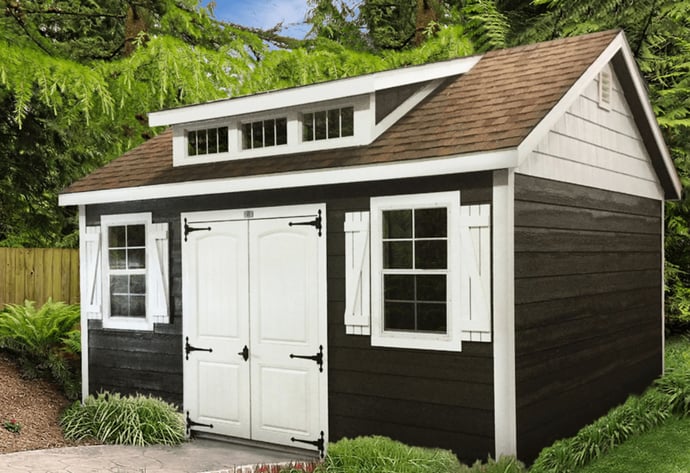 The final portable shed style that is trending in 2022 is the garden shed style. If you are active in your yard or garden, this style will suit you perfectly! With a small to medium space for all of your tools to fit perfectly in place, this will really help step up your yard game! The style comes with a built in workbench to create the perfect work space for you. The garden shed also includes an aluminum ramp so you do not have to fret over whether your equipment will be too bulky to carry back and forth!
Timeless, Modern Options Fit for Your Backyard
At Dakota Storage Buildings, we have classic options that are timeless and modern options that are always on trend. To get started with Dakota, all you need to do is select your shed, prepare your site, and schedule your delivery – it's as easy as that.
If you're ready to get started on ordering and scheduling your portable shed installation, take a look at what Dakota has to offer today!