Vehicle Protection: 6 Storage Options for Your Car or Truck
by Dakota Storage Buildings, on April 28, 2021

Discover six options for protecting your vehicle and eliminating frustrating problems.
Whether you have one vehicle or multiple, you may be experiencing some frustrations — some that make you feel annoyed or even worried. For instance:
Getting soaked when unloading or loading your vehicle
Digging out your truck after every single snowstorm
Keeping your car safe from hail, wind, pollen, dust, and other nature-related annoyances
Figuring out ways to get the most life out of your automotive investment
So, what could effectively fix or address these specific situations? What's the common problem, and is there a one-size-fits-all solution? YES. The problem is vulnerability. The solution is protection.
If your vehicle's not protected from the rain, it could face water-related problems — and you're going to get soaked when you're loading or unloading it. If your car's not protected from snow, hail, and wind, you may have to deal with back-breaking shoveling, exterior damage, or worse. If your truck's not protected from dust and pollen, you're going to have to wash it more frequently to preserve the integrity of the paint. Each of these can cause frustration and annoyance. Most importantly, though, your vehicle needs proper protection when it's not in use in order to stay in top condition over time.
So, what can you do? Here are six options for protecting your vehicle and eliminating frustrating problems. They vary in structure, use, and price, so you'll need to determine the best fit for your vehicle, needs, and budget.
1. Vehicle cover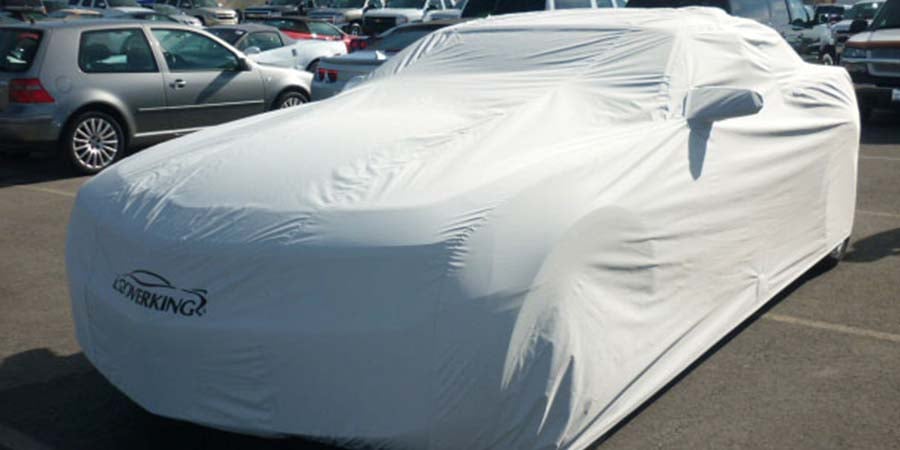 Image credit: Onallcylinders
Car covers are fabric-based cover-ups designed to protect cars from direct sunlight (UV rays), heat, wind, rain, and other elements. A lightweight cover that can be easily pulled on and off is ideal for everyday vehicle use. You can choose between universal covers and custom-fit covers. Either way, you'll need to measure your car from bumper to bumper, side to side (from the outermost edge of your mirrors), and top to bottom (from the bottom of the wheel to the uppermost part of your car) to make sure you're ordering the right size. Keep in mind that because vehicle covers are made of fabric, they offer limited protection.
2. Carport
Don't be fooled by the name. Carports — covered structures that can either be free-standing or attached to one or up to three walls — can be customized to accommodate any size vehicle, not just cars. You can buy a standard carport or order a custom carport. Depending on the style and material of the carport, they can offer more protection than a vehicle cover. Though the price tag is more than that of a vehicle cover, carports are generally cost-effective and durable.
3. Storage facility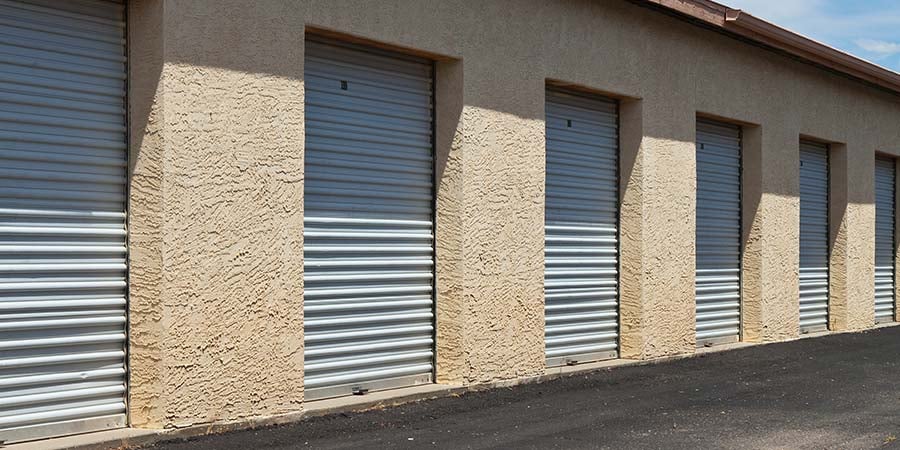 Drive-up storage units provide indoor, garage-like storage space for vehicles. With varying unit sizes available, anything from a compact car to a large pickup truck or cargo van can be stored in these units. While this isn't the most convenient way to store an everyday vehicle, it is an option. Also, this isn't a one-time cost. Monthly or annual fees come with storage unit rental. While this provides a high level of vehicle protection, it may not offer the most convenience.
4. Peer-to-peer self-storage
Peer-to-peer self-storage like Neighbor offers a convenient online marketplace to look for storage solutions. Neighbor makes it easy to find and book storage space for your vehicle wherever you need it and for as long as you need it. Unlike traditional self-storage facilities, Neighbor connects people in need of storage space with other people who have extra room. Just enter your zip code, and you'll be able to browse a list of storage spaces available near you. This is ideal for those who have multiple vehicles but not enough space to keep all of them protected on their property. Like the storage facility, this option involves monthly costs and may not be as convenient as other solutions.
5. Portable garage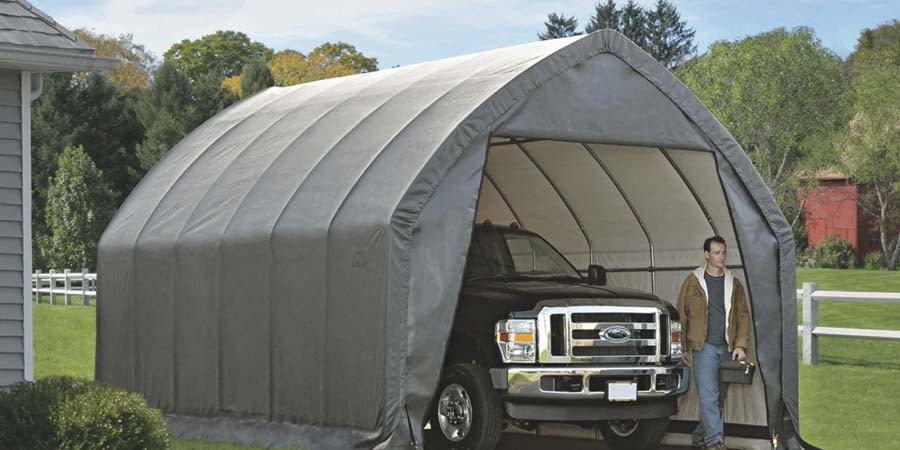 Image credit: Shelter Logic
A portable garage is a temporary outdoor structure that typically consists of a steel frame with a durable fabric or tarp-like cover. They primarily provide reliable, low-maintenance storage space for both small and large vehicles. It doesn't have a floor, so it's intended to be set on top of concrete, blacktop, gravel, or another choice surface. Most are UV-treated and waterproof and can be easily relocated if needed. The cost is comparable to carports.
6. Detached garage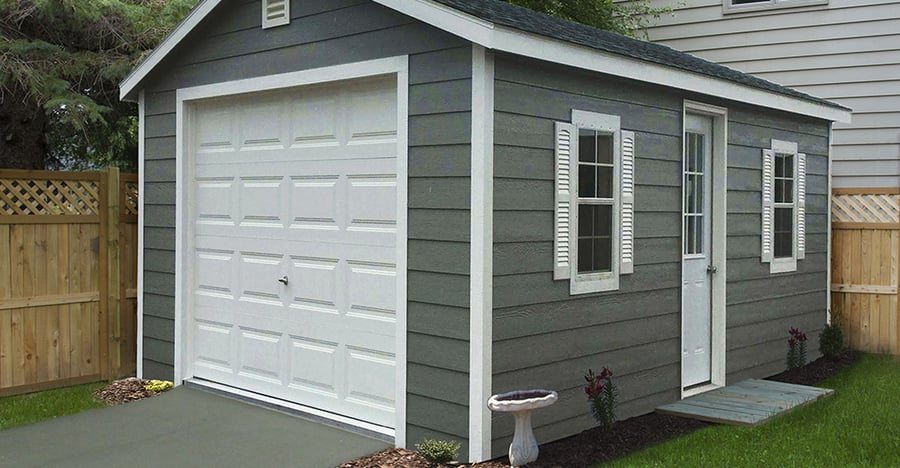 Unlike carports and portable garages, a traditional garage is a completely enclosed space with four walls, a roof, an overhead door. Like the other options mentioned above, garages come in a variety of sizes, styles, and materials (e.g., metal, vinyl, wood). While this may be the most expensive and permanent of the options, this one by far offers the highest level of protection and convenience.
If you don't have a garage but you need to protect your vehicles, now might be the right time to consider buying one. Or maybe you have a garage, but the thought hasn't crossed your mind to use it for a car or truck because it's your workshop. Perhaps you have two cars but a one-car garage. No matter your situation, now is a great time to start researching options. While you're at it, read over your home insurance policy to find out if garage structures are covered under your plan.


Which option is best for you?
Ready to keep your vehicle protected from the elements so that it performs better, lasts longer, and eliminates the annoyance that comes with shoveling out cars and buffing out dents left behind when the wind introduces the neighbor's trash can to your car door? Of the options mentioned, consider which best fits your budget and vehicle protection needs. Maybe a simple universal car cover will do the trick, or perhaps it's time to invest in a long-term solution like a standard home garage.