5 Ways to Keep Your Garage Comfortably Warm this Winter
by Dakota Storage Buildings, on November 15, 2016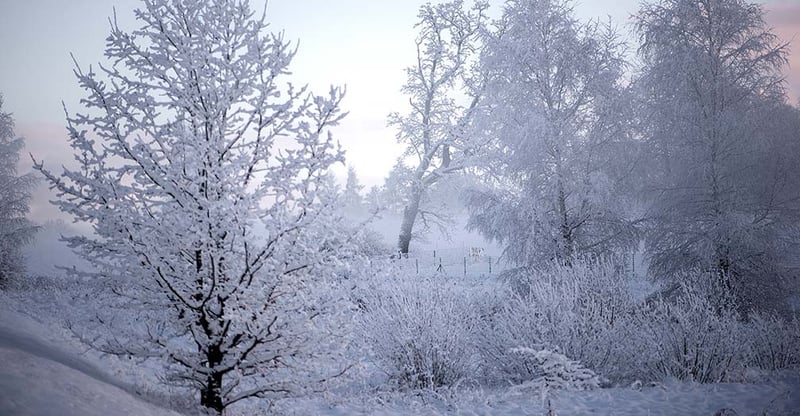 This post was updated in December 2020.
Work in your garage all winter long by keeping it dry and toasty warm.
A warm, well-insulated garage will provide you with usable workspace all year round, even when the outside temperatures drop to freezing lows.
In this post, we'll tell you how to make your garage winter-ready. We'll highlight the importance of proper ventilation, caulking, and weatherstripping, and the best way to insulate your walls and windows, plus we'll list a few garage-friendly heaters.
Make Sure To Have Proper Ventilation
When vehicles are parked in a garage during the winter months with snow and ice melting off, there must be proper ventilation to allow the moisture to evaporate and escape without condensing on your garage doors or windows. Even in a moderate climate, incorrect ventilation can lead to structural deficiencies and deterioration of the major building components.
Either add air vents to your garage or buy a building that already has them installed. All of our buildings include two vents to promote ventilation and maximize the structural longevity. Explore our other storage building features.
Note the front vent on this garage.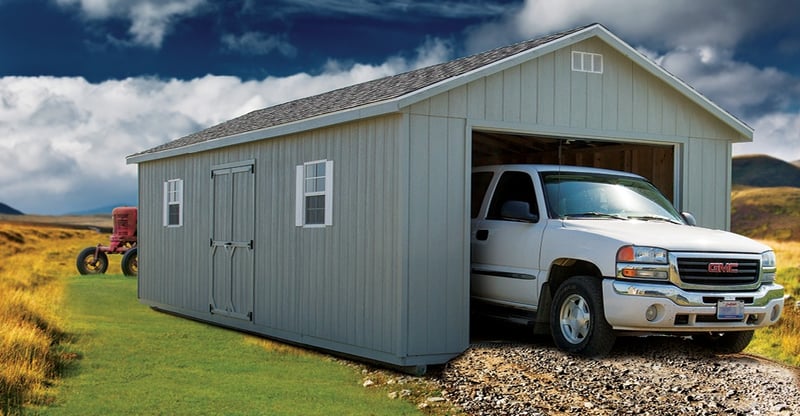 Add Spray Foam Insulation
Spray polyurethane expands on contact to create a foam that fills every crack and crevice, keeps warmth in and coldness out, creates air-tight seals, and forms moisture barriers making it an excellent choice for storage building insulation. For our storage buildings, this insulation is sprayed up to 2-3 inches thick creating a watertight membrane and protection against the heat and cold.
Watch this spray foam insulation demonstration.
Use Bubble Wrap Window Insulation
Here's a quick, easy, and cheap way to increase insulation to your garage... insulate your windows with bubble wrap. The bubble wrap packing material will prevent crystal clear visibility from your windows, but because the wrap is transparent, it lets plenty of light. It's as easy to remove as it is to apply.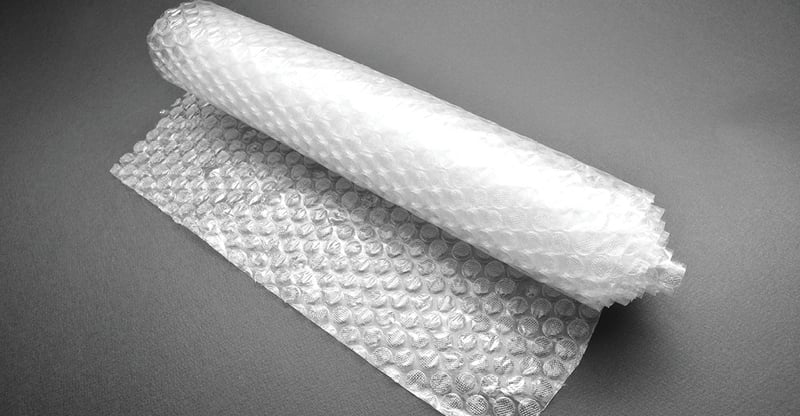 Apply Weatherstripping & Caulk
Thoroughly assess your garage; examine the overhead garage door, walls, windows, vents, and other doors. Locate all cracks and holes that could allow in moisture and coldness.
Apply caulk around windows and air vents and weatherstripping on the bottom of doors and around the perimeter of the garage door. If you weather-proofed the previous year, it is advisable to repair or replace caulk or weatherstripping as needed.
Caulking and weatherstripping will also prevent condensation problems in your storage building.
Here's a short video that explains the difference between caulk and weatherstripping and how to apply each.
Get a Garage Heater
Purchase a garage heater to help warm your garage. Consider the size of the heater in relation to the size of your garage or workspace area, how much you're willing to pay, and what type of heating source you prefer.
Here are some great options from Lowe's Home Improvement Warehouse. If you're near Sioux Falls, South Dakota check out our display lot in the Lowe's parking lot (26th Street).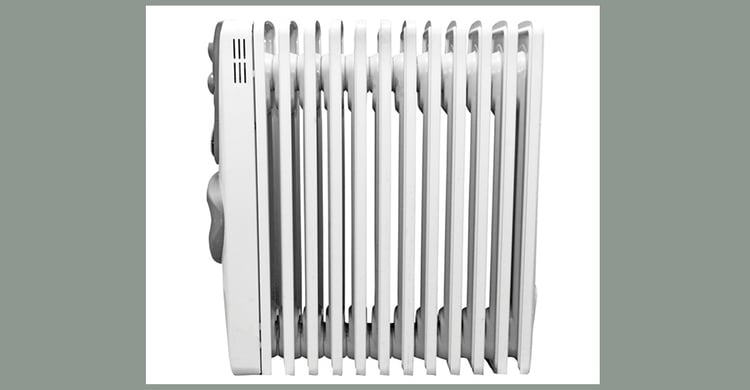 More Hints & Tips
If you're looking for a new or upgraded garage, be sure to explore our Garage Collection.
It's our mission to make high-quality buildings that exceed your expectations. Learn more by visiting us on Facebook, Twitter, Instagram or Pinterest. Or you can do it the old-fashioned way by exploring our buildings in person at a display location near you.