Alternatives to Traditional Dog Boarding
by Dakota Storage Buildings, on November 14, 2022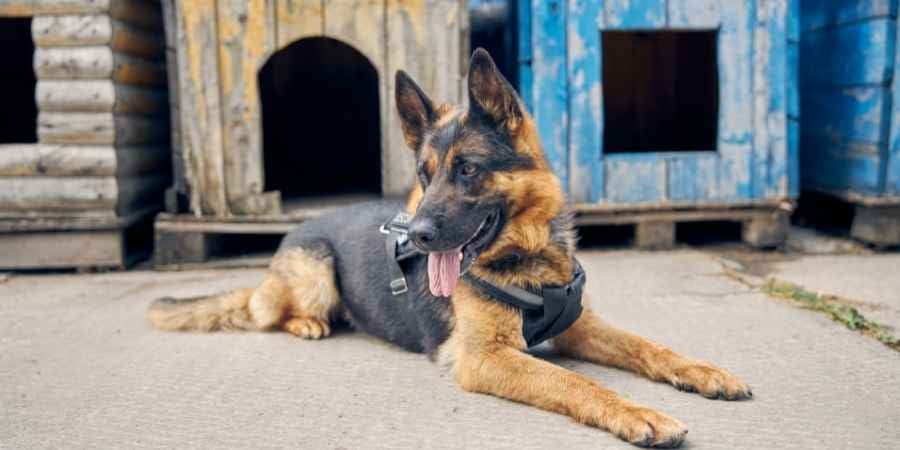 If you're headed out of town for one night or a few nights, you may worry about your dog being in a dog kennel. Dog boarding isn't ideal for either your dog or your worry, but there are alternatives to using these dog shelters when you're away. Find out what you can do instead of traditional boarding.
Find Pet-Friendly Spots
Instead of leaving your canine companion behind when you go out of town, you can find a place to stay that allows dogs. There are many hotels, motels, and even B&Bs that allow dogs today. This can be extremely convenient for you as well as saving you money. It's also comforting for your dog that you're there to be with them.
Use Family Dog Boarding
Instead of a kennel in a boarding business or a veterinarian's office, you can actually let your dog stay with a family in their home. Many of these home boarding families don't use a cage at all, and they love dogs. Your dog will get plenty of attention and stay comfortable while you're gone. It can be ideal for everyone.
Outdoor Dog Kennel
Whether it is friends, family, or a stay-in pet sitter, your canine will need space to roam while you are away. Outdoor dog kennels are an option that could make the situation easier for everyone involved and it will leave your pup happier when their owner is gone.
Get a House or Pet Sitter
There are so many gig workers who love dogs that there is a variety of solutions available if you don't want to use traditional dog shelters for dog boarding. You can hire a pet sitter to come and either stay with your dog, or you can find a house sitter who loves dogs in order to have someone there with your pet. This will allow someone to be available to your dog both for care and companionship while you're gone.
Get Visiting Care
You can also hire a dog caregiver to come to your home several times a day to take care of your dog and make sure their needs are met. This isn't overnight care, but it can be close to it. These caregivers can come for long visits in the evenings and again each morning to provide care with follow-up visits throughout the day. If your pet doesn't mind alone time, this can be a helpful way to ensure they are cared for without a cage.
Talk to Friends and Family
You may have someone in your life who would be fine with watching your dog for a few days. To make it more tempting, you can offer a per diem for the extra work they'll be in for. Friends and family members with fenced-in yards may be especially receptive to watching your dog. Be sure to let them know that you'll provide everything they need.
Locate a Pet Hotel
There are traditional dog shelters for boarding, and then there are pet hotels. This is a more upscale facility that has a number of extra luxuries for dogs. Depending on the specific pet hotel, there may be a TV for each dog with programming that is dog-friendly, a plush bed to lay on, special play areas, and more. Some also have a webcam where you can watch your dog from wherever you are for your peace of mind. Each dog in a pet hotel gets a room where they have room to roam and play.
When you seek out alternatives to dog boarding, there are many ways to keep your pet happy while you're gone. From alternate dog shelters to someone's home, there are plenty of great places for your dog to get the care they need.