Do's and Don'ts to Insulating a Pre-built Shed
by Dakota Storage Buildings, on January 04, 2023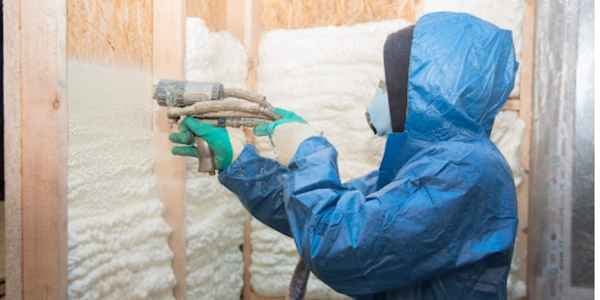 Insulating a pre-built shed may be the best next step to ensure it suits your needs. However, not every shed needs to be insulated. There is an abundance of pros and cons to adding insulation that should be examined before making a decision. For some, adding insulation can help turn the shed into a guest house for visitors, create a quiet workspace or be a climate-controlled storage unit for weather-sensitive items. For others, the equipment in their pre-built sheds does not need the extra layer of protection or they are unsure of the cost. To help you decide if adding insulation is worth the investment, we are detailing everything you need to know about insulation to make an informed decision.
Does my Shed Need Insulation?
People utilize sheds for many different reasons. You should choose to insulate your shed based on its purpose. Is it going to serve as your designated music room? Will it store old pictures and other weather-sensitive memorabilia? Or will it be a guest room for out-of-town visitors? If your shed will be used to hold weather-sensitive items, or if people will be hanging out inside for extended periods of time, adding insulation will be the best way to keep temperatures comfortable. Do not forget to insulate your shed if it will be housing animals year-round.
However, if you are not sure what specific purpose your pre-built sheds will hold, it may be best to hold off on adding insulation for now. A garden shed will not need insulation since equipment, like a lawnmower and rakes, are not temperature sensitive. Insulating a pre built shed to hold any equipment and tools will always be an option.
What Is an R-value?
When planning on what kind of insulation you should install, there are many factors to consider. One of the most important is the R-value. A simple explanation of the R-value is that it shows how well a material can prevent conductive air flow or heat transfer. To find the R-value, you would multiply the resistance to heat transfer by the material's thickness. A higher R-value means that the material has a better resistance to heat transfer.
The recommended R-value will vary based on your location. Insulation in a shed will keep the flow of heat from moving outside or inside. For those in the warmer climates, a lower R-value is required. For those in colder climates, you would want a higher R-value. A standard R-value range to keep in mind is R-13 to R-23 for the walls, R-30 to R-49 for the ceiling and R-13 to R-30 for the floor.
What are the Different Kinds of Insulation?
Spray Foam Insulation
While this type of insulation is more expensive, it is extremely versatile and can pair well with any type of structure. Spray foam has a lower R-value than other types but it also has an advantage over other forms of insulation. Its ability to seal any crack or nook in your shed makes it a valuable option for anyone looking for a secure option. This feature will help the insulation perform better since there is no place for air to directly transfer elsewhere. It also does not mold, making it a great choice for those hoping to eliminate any chance of moisture seeping through.
Loose-Fill Insulation
This type of insulation is made up of cellulose, fiberglass, or mineral wool particles. The insulation is dense and can be tricky to determine exactly how much to install. Professionals are well-known and can add loose-fill insulation to your shed quickly.
Roll Insulation
These are large rolls of insulation that can be applied straight to your roof or walls. This option gives you the ability to add layers as needed to increase the R-value. It will reduce the number of gaps and can be used as a thermal covering for the joists to create an effective insulated coating.
Batt Insulation
You have probably heard of fiberglass insulation before. The glass fibers that have been stretched out are a popular form of insulation. Batt insulation are pre-cut versions of fiberglass insulation. These pieces are affordable and can include a vapor barrier to keep any unwanted moisture out. For walls, the R-value for batt insulation is around R-15- R-19 depending on the size of your walls. Overall, fiberglass insulation is an easy and cost-effective way to insulate your shed. This environmentally friendly option also serves as a sound barrier and is not a fire hazard.
Where Do You Need to Add Insulation?
The three most common areas to add insulation are the walls, roof and floor. By adding the extra layer of thermal insulation to these areas, you are increasing the shed's ability to retain heat in the colder months.
Wall
One of the most common places to apply insulation are the shed walls. Typically, sheds are built with vertical studs. The insulation will be applied between each stud and a lining board will be applied over the insulation on the internal side. One way you can choose the type of insulation you use is by the depth of your studs. Different insulation materials will also have a range of depth that can be used to determine which material is best for your shed.
Roof
Insulation for a roof will be placed between the deck and the rafters. It is crucial to ensure that there is a proper amount of space for ventilation between the bottom of the roof deck and the insulation. If there is not enough space, moisture can begin to accumulate and can damage the roof structure. Adding ventilators at the eaves will allow air to flow at the top of the shed, bringing in fresh air and eliminating mold.
Floor
Insulating the floor of your shed may not be your first thought. After all, heat rises. If you live in a warmer climate, adding insulation to the floors may not be a top priority However, for those in colder climates, having an extra layer of insulation under the floor will help keep your shed nice and warm.
How Much Does Insulation Cost?
Different kinds of insulation will have different price ranges. There are also extra materials to consider when calculating the price of your installation. Let's look at some of the basic materials you will need and standard pricing for each kind of insulation.
Fiberglass insulation will be one of the most common materials and can be used in batt, loose-fill and roll insulation options. For R-13 insulation, you can find this material at your local home improvement store for around $0.60 per square foot. Spray foam insulation cost may seem expensive at first glance, but keep in mind that it also includes the cost of installation. It will cost around $6.02 per square foot for R-14 spray foam.
Since the insulation will be placed in between your studs, it is important to measure the space between them to determine how much material you will need to purchase.
Insulated sheds are a wonderful investment that offers numerous benefits. If you are looking to get the utmost comfort and high-end craftsmanship, insulating a pre-built shed will satisfy both of those requirements. Shop pre-built sheds and find your perfect fit today.