6 Reasons to Buy a Dakota Storage Outdoor Sports Storage Shed
by Dakota Storage Buildings, on January 24, 2018

Could you use extra space for recreational storage for all your gear or sports equipment? Do you need bike storage or a place for your kayak?
If so, our Outdoor Recreation Storage Shed Package is ideal for you!
Store items like camping accessories, hunting supplies, and fishing equipment in an organized fashion within a dedicated space. The high-grade flooring, ramp, and built-in workbench and loft included in this package make for easy storage and a convenient workspace.

Discover six reasons why you should get a Dakota Storage Outdoor Recreation Storage Shed.
#1 - Camping Storage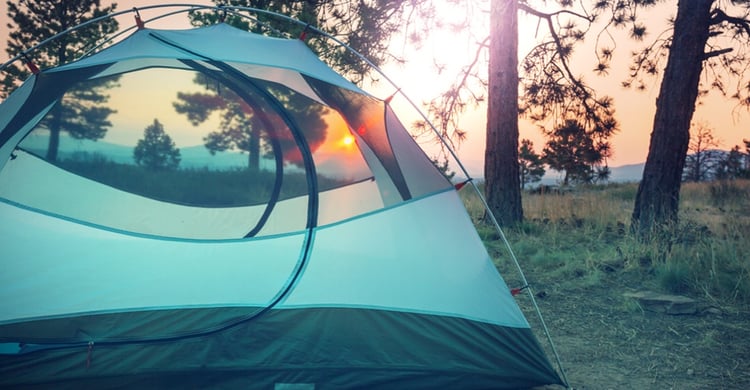 Your workweek is finally over and two days of uninterrupted outdoor bliss lie ahead. All you need to do is pack your gear and get on the road. Imagine having an organized system that allows you to pull everything together effortlessly instead of digging through piles stuff to find your missing hiking boot, the last tent stakes, or your essential daypack.
Whether you're a casual or diehard camper, having a place that's dedicated to your camping essentials and is well organized goes a long way to starting your trip off right. A backyard shed is a perfect solution for your camping storage headaches.
Now, imagine having a shed that's made specifically with your needs in mind—that's our Outdoor Recreation Storage Shed Package. This package is great for even the most dedicated outdoor camper who has the great amount of acquired gear.
Keep your tent, mallet or hammer (for tent stakes), sleeping bags, sleeping pads, hand tools & utility knives, daypacks, headlamps, lanterns, cooking pots & pans, and more conveniently accessible and neatly organized in one place. The VersaCaddy wall storage system that comes with this package is an ideal way of taking full advantage of wall space for storage.
Speaking of camping gear, when was the last time you took inventory? Spring is soon upon us—might as well look over your equipment and gear now. It automatically saves what you check off, adds new items, and removes ones you don't need—and works great smartphones and tablets.
#2 - Fishing Rod Storage & Gear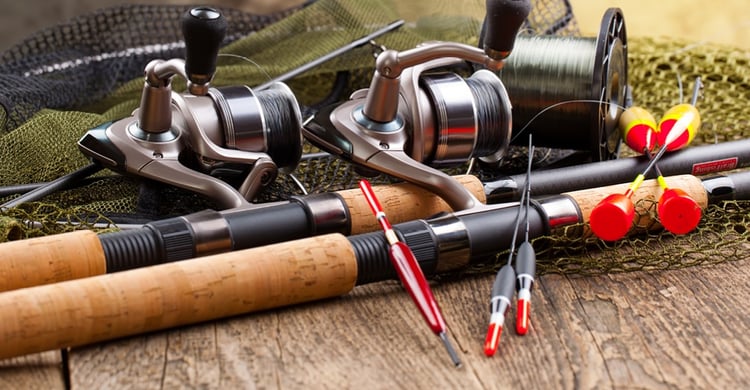 If you're an avid fisherman, you own at least one rod for every possible fishing situation you'll ever come across. You likely have surf rods, wire-line rods, fly rods, bait-casting rods, spinning rods, ultralight rods, and more. But where do you store them?
Our Outdoor Recreation Storage Package has a built-in shelf that you can use as a fly-tying table or fishing rod stroage rack, windows to allow in natural sunlight (there's no point in having a workbench if you don't have enough light to see what you're doing, right?), advanced-grade flooring that resists warping when wet, and pressure treated skids and floor joists. It's ideal for any fisherman needing a place to store fishing rods and gear.
If you're still not sold on this particular package for your fishing needs, perhaps you'd be interested in a lake house storage building. Read Lakeside Storage Sheds And Everything You Need to Know About Them and study the infographic to choose which storage shed is best for you.
#3 - Bicycle Storage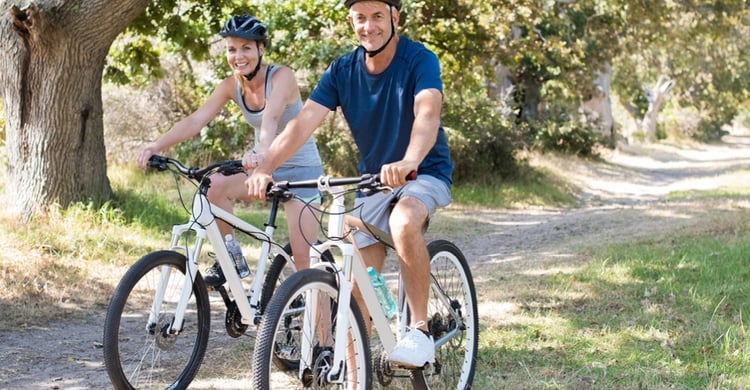 Unfortunately, you can't ride your bike every minute of the day. And with dirty wheels, wide handlebars, and the seemingly unpreventable tendency to scuff up the walls, bicycles don't exactly lend themselves to easy storage.
So, your bike needs to be stored, but the size and shape are awkward and cumbersome. What can you do?
Think backyard shed. Our Outdoor Recreation Storage Package is the perfect storage solution. It's great for storing bike helmets, riding gloves, and hydration backpacks. Plus, the shed's sturdy ramp makes moving bicycles in and out of the shed easy and efficient. Sure, you can create a make-shift ramp, but ours is made of high-quality wood, and it clips into a base so that it doesn't move or slip when being used. You can freely adjust, remove, or leave the ramp in place.
Looking for creative ways to store your bike inside your shed? Check out these bicycle storage rack ideas.
#4 - Sports Equipment Storage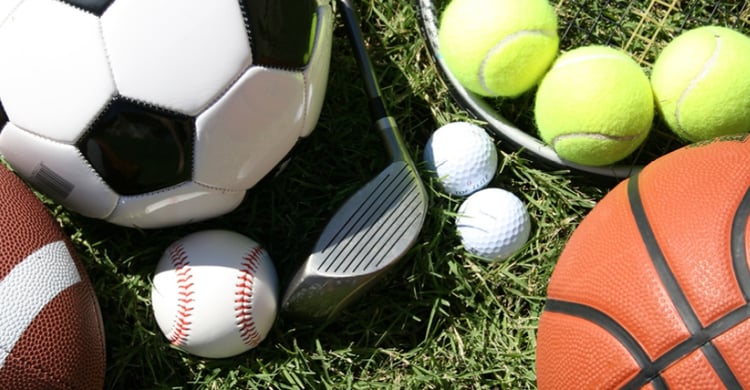 If you have a sporty household, you likely have bats, balls, birdies, rackets, nets, golf clubs, and more lying around. You may have found a way to keep it all together in your basement or in a hall closet, but think how nice it would be to have an outdoor space specifically to store all of your family's sports gear.
Our Outdoor Recreation Storage Package shed is the right size and has useful storage options like a built-in loft to keep the off-season sports items out of the way, and a VersaCaddy wall storage system for easy bat-and-ball storage.
Want to take your organization to the next level? Check out these sports equipment organizers to see how equipment storage can be maximized in your shed.
#5 - Kayak Storage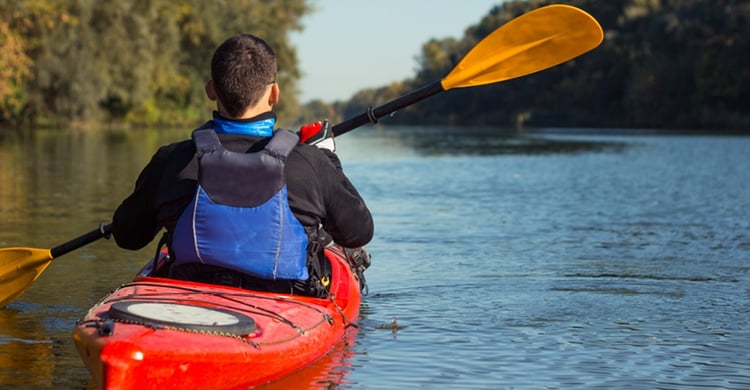 Every year more people join the growing hobby of kayaking. It can provide some amazing health benefits, and it provides an unparalleled sense of freedom out on the water—whenever time and weather permits of course. Unfortunately, most kayaks are rather large, which makes storage somewhat of a challenge.
You can keep your kayak outdoors and covered with a tarp, or you can invest in our Outdoor Recreation Storage Package. This package includes plenty of space and LP ProStruct Flooring With SmartFinish which is a durable overlay which creates a clean and beautiful appearance and provides protection from water damage, decay, warping, splitting, and cracking. Plus this package comes with a siding and trim color contrast package so that your shed's not only functional but will match or compliment your home.
If you're thinking about buying a kayak this year, be sure to do your homework before you make your purchase.
#6 - Snow Gear Storage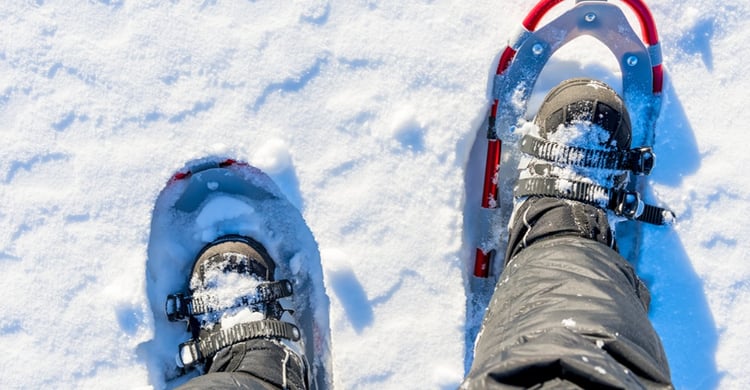 Skiing, snowboarding, and snowshoe walking not only boost overall happiness and well-being, but they boost physical and mental health. Sure, these activities help burn calories and lose weight—but most importantly they're FUN!
Where does one store skies, snowboards, snowshoes, and heavy-duty winter boots after the fun? Ski storage, snowboard storage, and snowshoes & boot storage can be a cinch. How? We suggest—you probably guessed it—that your best storage solution is our Outdoor Recreation Storage Package!
When it's not winter, you can store all of your seasonal equipment like bulky snow pants, gloves, and gear in the built-loft—a feature that comes with this shed package.
Need tips for prepping your snow gear for the off-season? It's always best to properly put away your skis, bindings, poles, goggles and more.
Outdoor Sports Storage Shed Details & Features
Our Outdoor Recreation Storage Package is ideal for everyone who loves to spend time being active in the great outdoors. To better understand this storage shed package, here are some more details.
Size, Roofline, and Siding Material
Consider the size and rooflines this package offers. All of the size options are optimal for sports equipment and outdoor recreational storage needs—but depending on the space you have in your backyard, you may want to choose either a smaller or larger size.
Choose from either a Classic Gable Roofline or Ranch Gable Roofline. Both rooflines are the traditional Gable style, but with slightly different pitch angles. The roof of the Ranch Gable has a 5/12 pitch, and the Classic Gable roof has a slightly steeper pitch of 7/12.
If you choose the Classic Gable style storage package, you'll also get a roof dormer. If your shed will be placed in tight quarters with another building or near trees where it may be difficult for natural light to reach the windows, having a dormer will provide an alternative way for the sunshine to filter into the building.
If you choose the Ranch Gable style storage package, it will have a porch on the front. A porch add-on has many advantages. You can keep a bench and waterproof shoe caddy on your porch for convenience and cleanliness. Muddy shoes belong outside your house not inside, right? Or you can store trash cans, umbrellas, brooms, shovels, and other weather-durable items at arms reach.
| | |
| --- | --- |
| Roofline | Size |
| Classic Gable Roofline with Dormer | 10'x12', 10'x16', 12'x20', 12'x32' |
| Ranch Gable Roofline with Porch | 10'x16', 12'x20', 12'x32' |

Standard Features
For siding, choose either GP Shadow Ridge Vinyl Siding or LP SmartSide Wood Lap Siding. Choose the color you want for either vinyl siding or wood lap siding options. Both are attractive and easy to maintain.
These eight features enhance the use and functionality of our Outdoor Recreation Storage Package. Learn a little about each.
Color Contrast Trim Package | You can select the color of your shed siding as well as a contrasting trim color. Because LP offers many options, we have a

wide range of colors

from which you can choose.


Fiberglass Double Door | This door is strong and durable—perfect for an outdoor recreation shed.


Built-in Loft | This shed package can come with one or two lofts for extra, out-of-the-way storage space and more organizational opportunities.


Windows | Choose between two or four 24x27 windows, perfect for letting in natural light.


Built-in Workbench | A built-in workbench offers a sturdy table-top workspace. Use it to work on projects or as a shelf to organize small items.


VersaCaddy Storage Kit | The VersaCaddy kit is a complete and versatile storage system specifically designed to utilize the vertical space between studs.


Ramp | Having a sturdy ramp makes moving bicycles in and out of the shed easy and efficient. Sure you can create a make-shift ramp, but ours is made of high-quality wood, and it clips into a base so that it doesn't move or slip when being used. You can freely adjust, remove, or leave the ramp in place.


LP ProStruct Flooring With SmartFinish | LP ProStruct Flooring With SmartFinish is a durable overlay which creates a clean and beautiful appearance. This flooring resists termite damage, decay, warping, splitting, and cracking. Don't worry about tracking in mud or if water gets on the floor—you can trust that this high-grade flooring won't be damaged.