The Best Shed Siding For Garden Sheds
by Dakota Storage Buildings, on March 29, 2022

The best garden shed siding is weather-resistant, durable, and easy to maintain.
When choosing garden shed siding, there are various factors to consider. Because the key function of siding is to serve as a protective barrier for your shed's framework and interior contents, it has to be water-resistant, weather-resistant, and durable. Ideally, it would also look nice, fit your budget, and require minimum maintenance.
As you look into shed siding options, ask these questions.
Is it designed to withstand harsh elements (e.g., fade-resistant, wind-resistant, etc.)

Will it require regular, inconvenience maintenance (e.g., how often must it be cleaned and how)

Does it fit your budget? (i.e., some siding materials are more expensive than others)
Another perspective to consider is the potential location of your shed. For instance, if your shed is near trees, you may want the most durable siding to protect your shed from limbs that break and fall. The last thing you want is a breach in your shed's structure due to cheap or hard-to-replace siding. Or, in the case that your shed will be near your vinyl-clad house, then you may want your shed to match in style and color.
There are many good reasons for choosing different garden shed siding types, so deciding which one is best for your shed can feel challenging. Here's a quick look at the best shed siding options for garden sheds that meet the mentioned criteria.
---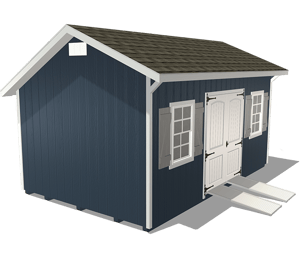 ---
Garden Shed Siding Options
Here's a quick overview of garden shed siding options.
Natural Wood

: This siding consists of milled planks in different profiles applied horizontally or vertically, including cedar shakes or shingles that need to be painted or stained.

Plywood

: Plywood siding is usually 4'x8' plywood or OSB sheets, with grooves cut into one face to look like a plank profile. It needs to be painted or stained.

Vinyl

: This option is plastic-like material molded into different profiles and applied horizontally or vertically and is available in planks or sheets, including a cedar shake. It doesn't require painting or staining.

Metal

: Metal shed siding can be either aluminum or steel sheets pressed into different profiles to look like planks or shingles. The color is permanent and shouldn't require painting.

Engineered Wood Siding

: Created to withstand the elements, this siding is made of engineered wood sheets manufactured explicitly for outdoor use. It can have an infused color finish or be painted or stained.
Because we believe the last three options are by far the best, let's look at those a little more closely.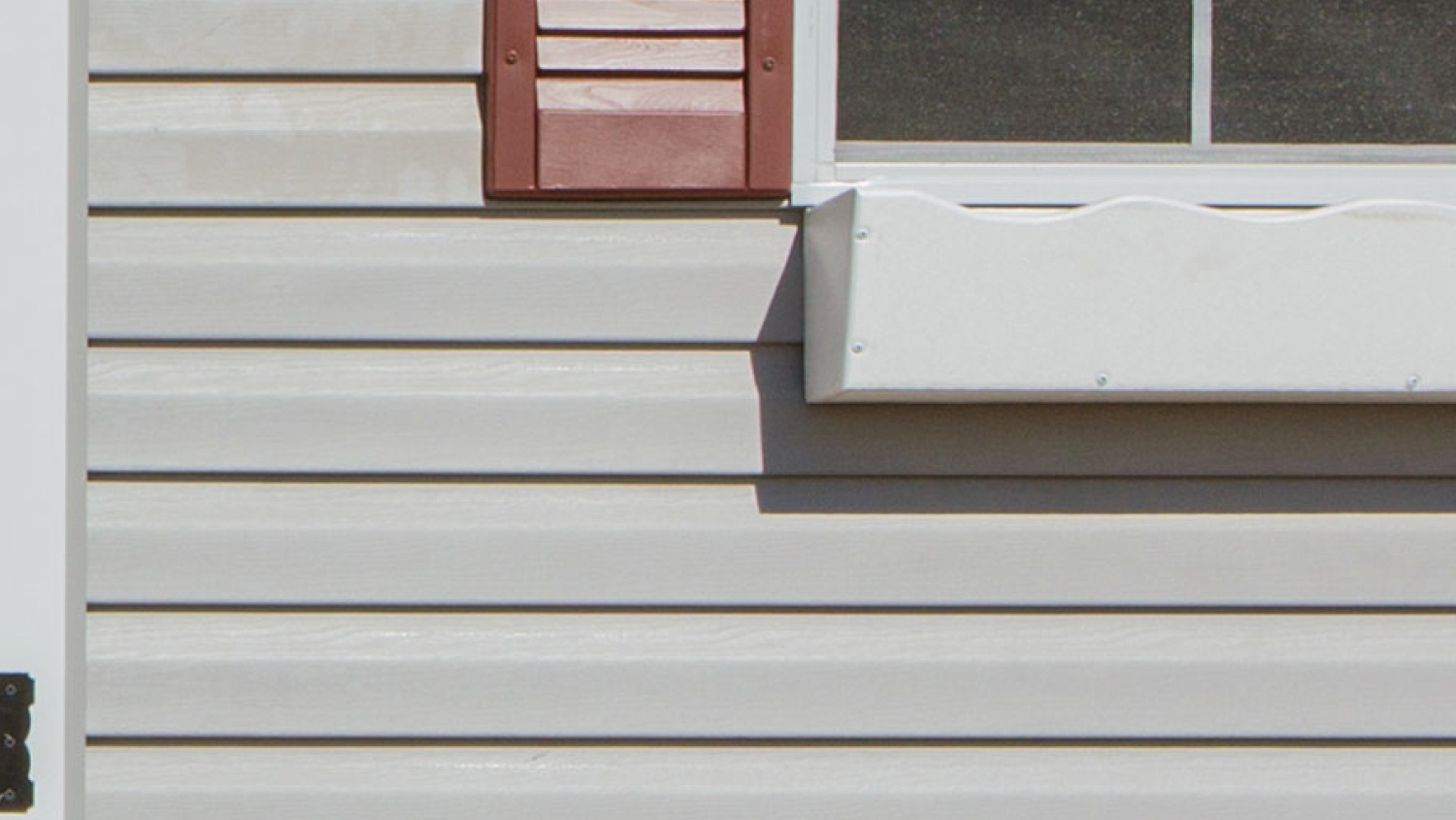 Garden Shed Vinyl Siding
A garden shed with vinyl siding has the primary advantage of low maintenance. It's also weather-resistant and doesn't need painting. It also won't present you with problems such as rotting, cracking, flaking, blistering, or insect damage. And cleaning is simple as it only requires a soft brush or cloth and gentle detergent. However, if vinyl siding becomes damaged or needs replacing, it can be costly.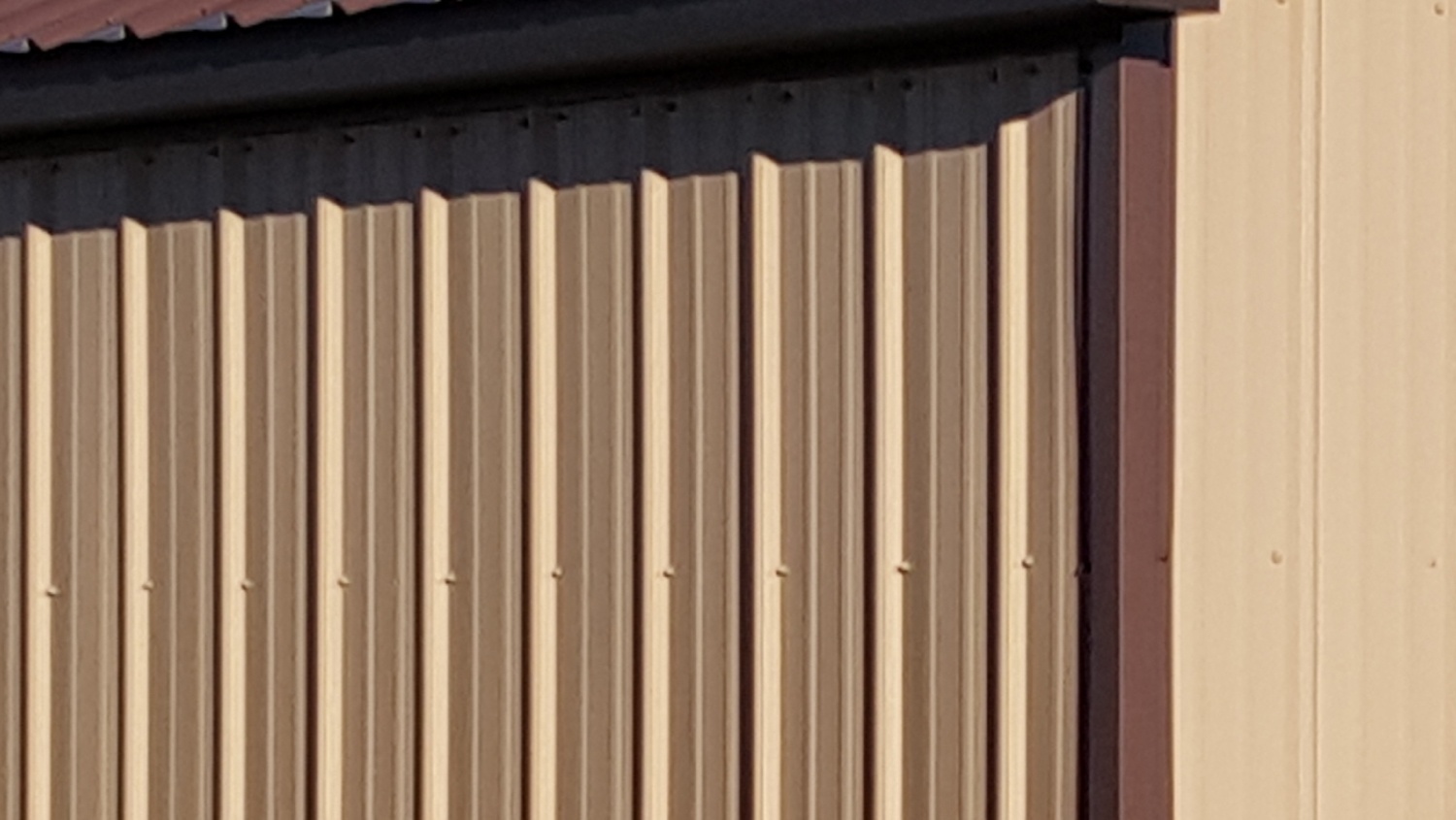 Garden Shed Metal Siding
Many people choose a metal siding for its value — the quality, longevity, energy efficiency, and minimal maintenance are worth the higher cost. While metal sheds have been most popular for agricultural and warehousing purposes, they've become increasingly common for residential use. With new developments, installation systems, and color choices, the aesthetic appeal and style options have greatly increased, making them a great option for backyard garden sheds.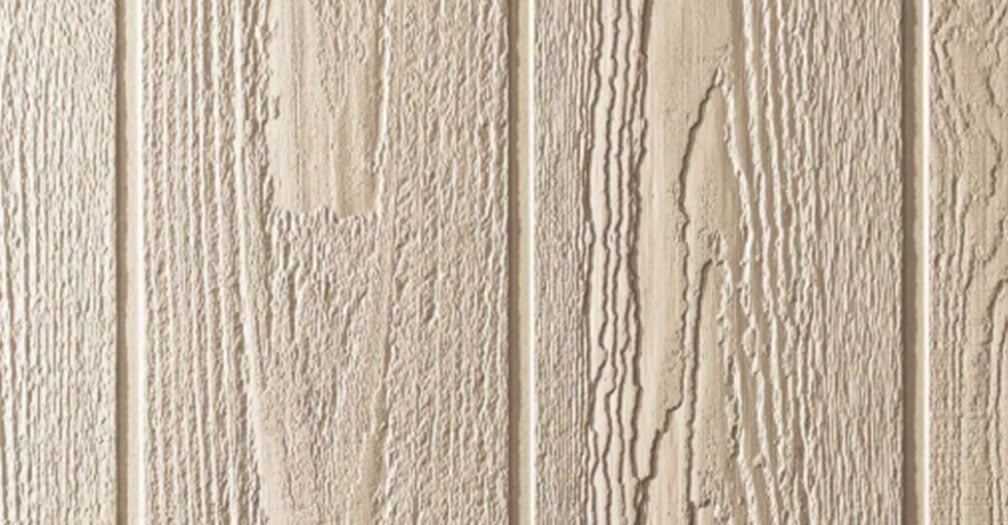 Garden Shed Engineered Wood Siding
While we use metal and vinyl siding, we recommend engineered wood siding for our Garden Sheds because of its natural wood grain appearance, lower cost (vs. metal), and reputable durability. Because it's treated, it's more durable than traditional wood and requires far less maintenance. You don't have to repair or repaint engineered wood siding often, but you may need to inspect it for cracks, leaks, and other wear at least once a year.
At Dakota Storage Buildings, we offer two engineered wood siding choices for our Garden Shed package: LP SmartSide® Lap Siding (5" or 7" clapboard) or LP SmartSide® Panel Siding. Our LP® SmartSide® Wood Panel Siding offers the beauty of traditional wood with the advantages of treated wood technology. The other wood-like shed siding is LP SmartSide Wood Lap Siding with flat panels that overlap and have a shiplap joint and decorative groove between the laps. Both can be stained or painted using applications designed for outdoor use.
We stand by the garden sheds we build because all the materials we use, including LP's products, are the best in the industry. We offer our own warranties and can also extend LP's warranties to you. This ensures we deliver the best product, giving you absolute peace of mind.
Conclusion
Choose which engineered wood siding option is best for your garden shed. Use our 3D Garden Shed configuration tool to pick your LP siding material and color. You can even change the layout and size, add windows, upgrade interior finishes, and more. Customize as many Garden Shed variations as you'd like and save each. When you're ready, you can make a purchase online through our secure checkout when you're ready.
More reading:
---
Our mission is to help you organize your life and keep your valued possessions safe — that includes your backyard chickens. We know chickens are an investment, and we want to help you keep them secure and happy. We are proud to serve North Dakota, South Dakota, Minnesota, western Wisconsin, northeast Nebraska, and north-central Iowa.