Tips and Tricks for Dog Trainers — Expanding Clients to Kenneling Dogs
by Dakota Storage Buildings, on January 16, 2023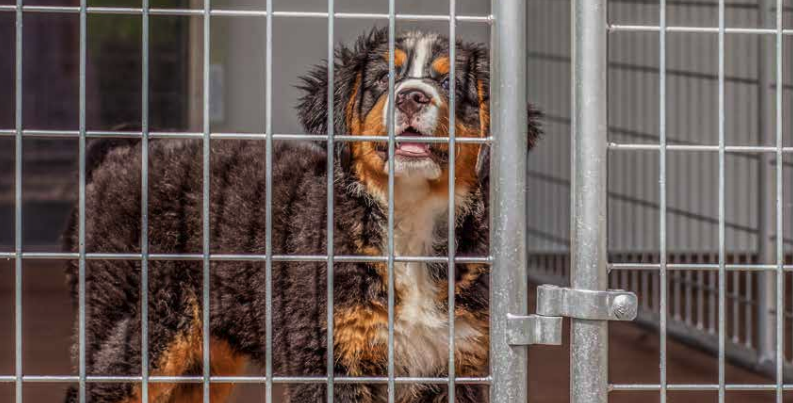 With over 48 million of American households owning a pet dog, the dog trainers will not have to worry about business fading anytime soon. However, it is a very niche market and can be difficult to break into. Owners can be very particular about who they let take care of their pets and trainers are expected to have vast knowledge of the different breeds along with credible experience. On top of that, owning your own business can have its own hurdles to jump through. We are covering everything you need to know about starting your own dog training business, from types of training programs to kennels to marketing your business.
How to Get Started
Owners send their dogs to trainers for various reasons. While you may be knowledgeable about numerous aspects of dog training, it is hard to be an expert in everything. Specifying your expertise and focus on a certain area can be super beneficial in marketing your business. Here's a list of specific areas you could focus on:
Puppy Training
Obedience
Therapy, Service, & Emotional Support
Dog Sport
Adventure
Aggression
The list goes on but those are some standard reasons for an owner to send their dog to a trainer. These ideas can help you determine where you need to focus your attention and what audience you need to target.
Gain Experience
Whether it is from a dog training program or one-on-one mentorship, gaining adequate experience is what will set your business apart from the competition and can help establish trust with your clients. While it can be difficult to find a seasoned, local trainer that will take you under their wing, it is one of the best ways to learn about the field and gain actual experiences with dogs.
Dog training schools have become popular in more recent years. Professional teachers and a set curriculum can be a favored option for those who want a more structured training. The schools provide networking opportunities and a certificate program that will help establish your credibility. However, these programs can lack hands-on experience opportunities and can cost a lot of money to attend.
Keep in mind that your training should never end. The opportunities for a great dog trainer to expand their knowledge and understanding of different methods are never-ending. Reading books, taking short courses and attending workshops will help you stay up to date with any new training trends and can help you better serve your canine clients.
What Services Will You Offer?
After determining your niche, deciding how you will structure your classes is the pivotal next step. This will be an essential piece of information to include in advertising and can help pet owners determine if your program is the best fit for their dogs.
Private Training
Private training is a great way for potential dog trainers to gain experience and grow their business. Meeting with a client and their dog allows for an individualized, flexible training program. Clients love this option since they will have your undivided attention. This is an ideal option for trainers who want to be selective about which clients they take on and those hoping to work with dogs that have aggressive tendencies, fearful personalities or service dogs.
Group Training
This service is well known and can be a popular option. With around six dogs and their owners all taking a class at the same time, you can help more dogs at once and make more money per hour. A designated space is necessary for group classes. While a public outdoor space is ideal to save money, weather conditions and government regulations can hinder this. Meanwhile, renting a facility will be an extra cost and should be included in the class rate. This type of training would not suit separation anxiety, aggression or service dog training.
Online Training
Online training programs allow you to reach a broad audience all from the comfort of your own home. While this option can sound more appealing, it has its own disadvantages. It takes special skill to be able to communicate what needs to be done without ever being able to demonstrate yourself. It can become more instructional than traditional training. However, if this is appealing to you, then you are in luck! It has become more and more appealing to clients for the lower costs and at home convenience.
Day Training
These trainings can be similar or paired with daycare. Typically, clients will drop off their dogs in the morning and the trainer will work with the dogs throughout the day. Through this method, trainers get to know the dogs on a more personal level and can spend more time working with them. However, with the owners not present, you will need to prioritize communication so you can ensure that the owners know what to do when you are not around.
Board-and-Train
For more intense training, board-and-train is a great option. This is when the dogs stay with you 24/7 for several weeks. This removes the owner completely from the training and gives you more control over the dogs. For dogs with behavioral issues or service dogs, this is an ideal training method. This method also allows you to gradually add to the dog's training based on their progress. If you enjoy dog breeding, this training may be right for you. It is also a great idea for you to offer board-and-train services to new breeds, ensuring that they are fully trained before they go to their new home.
Kenneling Dogs
As a dog trainer, you are responsible for their well-being while they are under your care. For day training and board-and-train programs, it is essential to have a safe and designated space for each dog you will be working with. Kennels are a great option for both large and small training sessions but should have popper features to ensure the happiness and health of the canines.
Ventilation
Whichever kennels you choose should have optimal ventilation to ensure airflow reaches each kennel. When there are numerous dogs in one space, the air quality can become poor. Ensuring the kennels have proper ventilation is important for the health of the dogs.
Size
Size is imperative to choose a good kennel. Based on the breeds you work with, choose a kennel that is not too large or too small. If there is too much space to roam, the dog may become more difficult to train. Meanwhile, if the kennel is too small, it can be uncomfortable for the dog and you could begin to see more behavioral problems.
Climate Control
A fan is not always enough to keep a dog comfortable. Climate-controlled or insulated kennels can be a large investment but will greatly impact the occupant's happiness. When others are entrusting their furry companions to your care, providing high-end accommodations is necessary. A climate-controlled kennel will make your clients happy and ensure that you are taking the best care of their dogs as possible.
Food and Water
Some kennels offer a unique feed and watering process. Feeder bowls are a great option to ensure that there is limited mess when feeding the dogs. Having 2 to 3 dog bowls that are hinged to a rod with steel brackets will ensure that the bowls stay in place and can be accessed from the outside of the kennel. This makes filling the bowls easy and convenient for you! Another alternative is to have the bowls placed on springs but this can end up being messy.
Marketing Your Business
Determine what is unique about your business and run with it! When it comes to advertising your business, you must show what is special about your services and skills. Stand out from the competition and showcase why your training service is the best option for their pets.
Word of Mouth
Referrals are one of the best ways to increase business. Building relationships with current and past clients can be essential for your business. One way to ensure your success is by building partnerships with local veterinarians, breeders and dog walkers. These people already work closely with pet owners and will be the first resource many will use to find a reliable, trustworthy trainer. Dog breeding could provide you with a host of new clients once the puppies find a forever home. With veterinarians and dog walkers vouching for you, you will likely see an increase in inquiries.
Social Media
Social media can help you grow your business while also establishing your credibility. Posting tips, tricks, and other training insights can be informative and attract potential customers. Facebook groups are another way you can network and provide advice to pet owners.
Website
It is almost impossible to run a credible dog training service without a website in today's society. However, a website can be a great benefit for your business. You can include a bio, list your certifications and pricing, and have a place for customer testimonials. When potential clients can see real customer reviews, they will be more inclined to use your training program. In addition, you can include a contact page that can help potential clients easily get in touch with you.
Happy, Healthy, and Comfortable Dogs
Starting a dog training business can be intimidating! But it is not impossible. With the right information and resources, you can be successful. Investing into your relationships with past clients, veterinarians and dog walkers can help you spread the word about your programs and increase inquiries. Successful dog trainers, make sure they invest in the necessary tools. Consider getting a high-quality kennel to keep the dogs you serve comfortable when they are not in training. Read more on how to take care of the dogs you train by downloading our guide on How to Ensure Your Working Dog is Healthy & Happy here.