What Every Man Cave Shed Needs
by Dakota Storage Buildings, on August 19, 2020

Discover three man cave essentials to make your get-away space everything you hoped it could be.
Ah, the glorious man cave. Did you know the benefits of having a space that's all yours has been scientifically affirmed. It's a place of freedom where you can get away from the demands of everyday life. A place to watch sports, hang out alone, or chill with a buddy or two. If you're a hobbyist, there's room for that, too.
Really, the potential uses and reasons you need a man cave shed are potentially endless.
Every man cave is different, just as each man is different, but there are a few things that most man caves share in common. Three key ingredients for the best man caves are comfort, fun, and functionality.
Let's look at a few man cave ideas in each of these essential areas.
1. Comfort
A man cave is a perfect place to unwind after a long day and on weekends. Some people get by with a corner of the garage or basement, but most agree that a man cave shed makes the ideal space. Having a little physical distance from the house goes a long way toward making your man cave space feel secluded. Watch what you want on TV with the volume cranked. Use noisy power tools without bothering anyone in the house. Better still, you can set the space up however you like.
Size and Style
When it comes to size, the bigger=better mentality typically applies, but really any size that meets your budget can be a blessing. Man cave sheds come in a variety of sizes and styles. You might score points with the wife if you personalize the outside to match your existing house — but when it comes to the inside, you can be as eclectic as you want. There's no shortage of man cave ideas for decor, including a tailgate wall bench and hooks made from bent tools. So don't be afraid to get creative with your space.
Seating
You finally have a place to put your favorite recliner that didn't match anything in the house! But don't forget, you'll probably want a couch or additional seating if you plan on having anyone over to watch the next big game in your man cave. Folding chairs will also do the trick in a pinch if space is limited.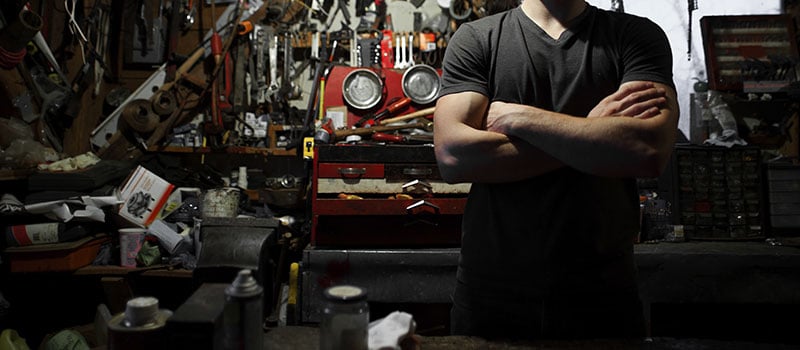 2. Fun
Speaking of watching the game, enjoying your man cave is the next essential. Whether you enjoy sports and gaming, lifting weights and working out, or working on hobbies and watching movies, a man cave shed is the perfect place to do what you love. Whatever that might be, start making your wish list of things you need to make your man cave a little slice of heaven on earth.
Big Screen TV
Whether it's to watch the big game or hook up the old Nintendo 64 that's been sitting in a box in the attic for the last 15 years, a big-screen TV is a great investment for your man cave. Settle in with your favorite movie or TV show, and you've got yourself the most relaxing man cave in the neighborhood. Until, of course, the big game is on, and your team scores the winning point — then prepare yourself for a celebration like no other.
Recreation
From workspace to music to darts, your man cave offers plenty of room to play. If you're a for-fun billiards player, imagine the sound of the break and 15 balls thudding against the sides of the table. With a man cave, you'll have plenty of hours to practice, so get ready to impress your buddies when they come over to check out your new pool table and listen to your awesome sound system.
Company
Speaking of buddies, another important ingredient for fun in your man cave is friends. These are the guys you root with during those big games, and the guys who come over and help when a project needs more than one pair of hands. Your true friends are the ones who are ready to stay up late into the night, talking about sports, cars, or tools. Friends make a man cave special, but you may want to invite your family for an occasional visit, too. It makes an especially great spot for father-son bonding.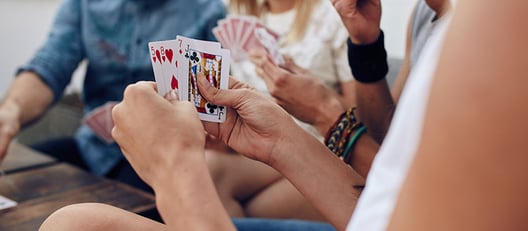 3. Functionality
A man cave shed is so versatile — it can literally be anything you want it to be. This functionality is yet one more reason it's been said that every man needs a man cave. Garages and basements often become a catchall of household items and activities, but man caves sheds are the perfect place to keep your items and workspace organized. With a functional man cave layout, the space becomes a place to both work and relax.
Storage & Display
Throughout our lives, we may acquire collector's items or family heirlooms that mean a lot to us. Whether you spent your childhood opening up packs of baseball cards, reading comic books, or listening to vinyl records, a man cave is the ideal place to keep prized possessions. That Michael Jordan rookie card that's been in a shoebox under your bed since you were a kid? Frame it and hang it! Those special tools you don't want the kids to lose? Organize them the way you want! Having a man cave shed means you have a place to safely store and display special and sentimental items.
Workspace
A man cave isn't just a great place for watching the game and talking with buddies, it can also be an ideal place for working on projects. Repair that chair leg your wife asked you to fix six months ago (oops). Build a coffee table for the living room. Put together those new bookshelves for your daughter. Work on a hands-on project with your son. A man cave shed will give you the space to take on projects without cluttering up the house.
If your wife needs convincing that a man cave is worth the investment, show her this: 5 Reasons Why Every Man Needs A Man Cave Infographic. It contains some pretty compelling reasons why and how men benefit from having one.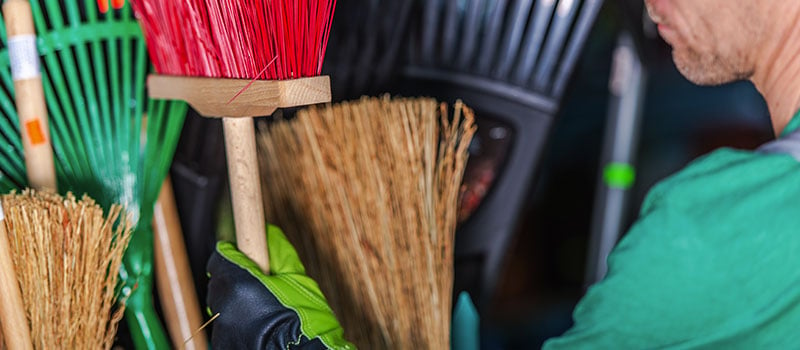 Don't have a man cave shed yet?
Imagine having a space separate from the house that you could retreat to when you need some time to think or a moment of peace. A man cave shed is the way to go.
If you're ready, let's get to it. Our craftsmen are skilled and trustworthy and put their heart into every shed they build. Start with our standard Man Cave Shed then choose your size, siding color, and more — personalize it however you'd like.
We offer a range of payment options so you can make your man cave dreams a reality. With financing and loan options, every man has access to a Dakota Storage Buildings Man Cave Shed. Click below to start personalizing yours today!