What to Look for in Your Garden Shed Builders
by Dakota Storage Buildings, on November 30, 2022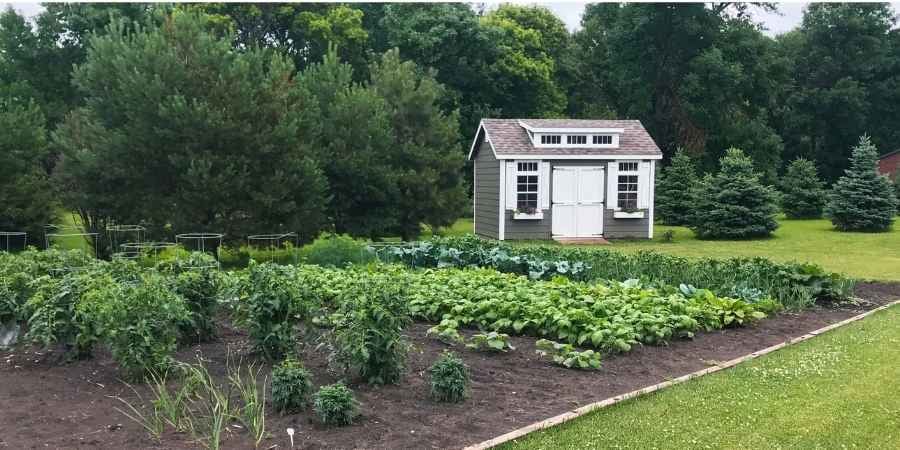 If you know you need a shed for storage, you may wonder how to choose between the companies that make pre built sheds. Garden shed builders aren't all equal, and some definitely make higher-quality sheds than others. The experience of buying the shed is another factor to consider when choosing between builders. No one wants a miserable customer experience when they're ready for a garden shed.
The Customer Experience
The first thing that you'll do as a buyer is to find the shed you want and purchase it. Dakota Storage Buildings goes the extra mile to ensure that customers are satisfied with both their experience and their shed. We want you to have a great experience as a customer, and we are never satisfied until the customer is. We take the time to help customers every step of the way so that they understand what we have to offer and can make the best shed purchase for their needs.
We make it easy to buy a garden shed with our three payment options, the reasonable prices for high-quality sheds, and the customer's choice between having their shed delivered or constructed on-site. We also offer a 10-year limited warranty* on our standard and utility series sheds and operate a number of display locations so customers can get up close and see the quality.
Premium-Quality Sheds
Buying a shed isn't exactly like buying a house, but it can be similar. With a shed, you want a building that will last a long, long time and will be sturdy and dependable. With our pre-built sheds, you get the best construction on sheds that are each given a high-level quality control inspection to make sure they're well-built and durable.
Many garden shed builders do the minimum when it comes to construction and features, but Dakota Storage Buildings create sheds that have features like windows, wooden doors, workbenches built-in, window shutters, beautiful flooring, and more. You can even choose a trim package from a wide range of colors. These pre-built sheds are also treated with a radiant barrier to keep them better protected against hot temperatures.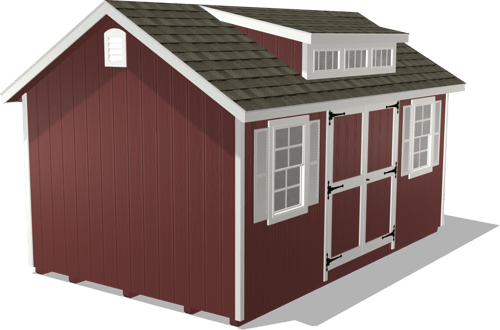 Plenty of Building Options
While some garden shed builders have a handful of designs available, we offer pre-built sheds that have so many options that you can have just the right shed built for your ideal shed placement. You can choose a stock building that is pre-made and designed. You can also choose a semi-custom shed that has some custom features as well as some stock features. There are also fully custom buildings that allow you to completely design what you want in a shed and use our online configuration tool to figure out what you want.
Dakota Storage Buildings also offers financing options if you want to finance your new shed. We want the experience to be just what you want so that you get just the shed you need. You can choose everything from the ceiling shape to building a front porch on your unit. Pick your colors, features, size, style, and more to get exactly what you want.
When you're in the market for a garden shed, Dakota Storage Buildings can give you exactly what you're looking for in a sturdy and attractive shed you can count on year after year.
*10-year limited warranty applies to 2020 buildings and newer.