4 BBQ Shed Ideas That'll Have The Neighbors Talking Plus 3 Grill Hacks To Help You Deliver The Goods
by Dakota Storage Buildings, on September 16, 2020

A shed can serve more purposes than just storage.
We're talking about a BBQ shed — your BBQ shed. Whether an add-on to an existing garage, the customization of a new garage build, or a standalone shed, there's a lot of potential for some serious outdoor entertaining.

Maybe you've considered your dream BBQ shed plans:
How you'll have your grill tools arranged
Where the smoker is going to be positioned
What kinds of beverages are going to be stocked in the fridge
What backyard games you'll have ready
If you haven't made it that far, we've got you covered. Before you light the charcoal and call your buddies or gather the family, let's take a look at some BBQ shed ideas that will make your setup stand out.
4 BBQ Shed Ideas That Will Set You Apart
A BBQ shed is all about three components: aesthetic, functionality, and efficiency. It has to look impressive and accommodate whatever situation live-fire cooking may present — all within a confined space.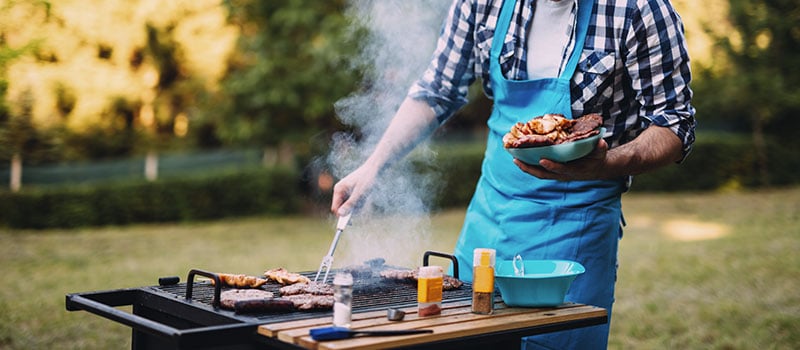 Save BBQ Shed Space With a Foldable Prep Area
One shed idea that addresses all of our BBQ shed criteria is a fold-down (or up if you'd prefer) prep area.
You need a dedicated space to prepare your ingredients. But after everything has been cooked and cleaned up, the prep space isn't necessary. So, stowing away your prep area saves space, removes a potential hazard, and prevents it from becoming a catch-all for non-food items.
With a couple of measurements, some hinged brackets, and the cutting board of your choosing, this can become a simple space saver that will have the added benefit of looking pretty slick. If you're handy, you may be visualizing how to create your own foldable table. Here's a video that should give you or your hired handyperson some more ideas.
Your BBQ Shed Plans Should Include a Sink
On the subject of food prep, a sink and water supply are going to be crucial for cleanup if you want to avoid going back and forth between your BBQ shed and house. Plumbing in your shed or garage would be the ideal solution, but it may not be practical or in the budget for your situation.
Consider a garden hose sink. Getting hot water is your biggest obstacle. But there are options. This Old House has a great tutorial on adding hot water to your outdoor faucet. From there, it's a matter of installing a garden hose sink. Check out some reviews and installation instructions from Best Garden Outdoor.
It's all very doable, and it definitely gives your shed the functionality that makes it more than just a roof over a grill.
Don't Cook the Guests
BBQ shed plans need to address shade. Of course, your shed's roof and walls are going to handle the majority of that job. But you might want to think about outdoor seating options to complement your shed. And when you do, remember comfort is key.
Tents or umbrellas are great, but let's take it up a level with a retractable awning.
Functional: You can attach the awning to the side of your shed or garage and pull it out only when you need it.
Efficient: A retractable awning won't wear prematurely, and you'll have the option to sit under the open sky when conditions are ideal.
Aesthetic: Check out

Pinterest

for great-looking examples.
Let the Sun Light Your BBQ Shed — Even at Night
If you're planning to run electrical power to your shed, great. But depending on its location or your budget, that may not be your best option.
Don't overlook solar lighting. The one-time cost to purchase and install doesn't have to be prohibitive, and you should end up money ahead over the life of your BBQ shed.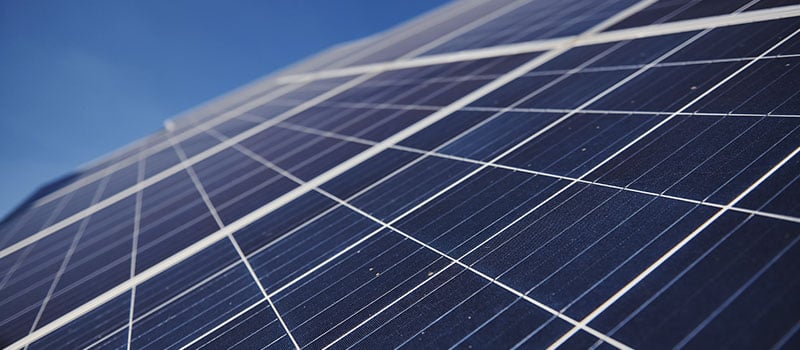 Plasticine House has a complete breakdown of the best options in 2020, including the pros and cons of each. Additionally, here's a list of our ideas, including options for every need and budget.
3 Grill Hacks to up Your Game
Now you're ready! With a BBQ shed that addresses aesthetics, functionality, and efficiency, it's time to make some delicious food that will keep guests coming back for more. Here are three tips to up your cooking game.
Identify your grill's uneven spots. Every grill has hot and cool spots. Knowing where they are and how to use them to your grilling advantage is key to turning out consistent food. Use slices of white bread as a grilling hack to figure out what's going on with your temperature.
Heat the grill to medium and simply place the bread slices around the grill, covering the whole surface.
After two minutes, turn the bread over, and see what you've got. The pieces that are fully toasted or even burnt are your hot spots. The pieces that are barely browned are your cool spots.
Document this information, and move your food around the grill accordingly.
Impart a smokey flavor. Want to impart a smoky flavor, but you're using a gas grill? Try this method.
Make a pouch out of aluminum foil.
Soak a handful of wood chips for at least 30 minutes.
Add the soaked wood chips to your pouch, and seal it tightly.
Then, using a fork or knife, poke some holes in the top of your pouch.
Set the pouch in the bottom of your grill, directly over the heat.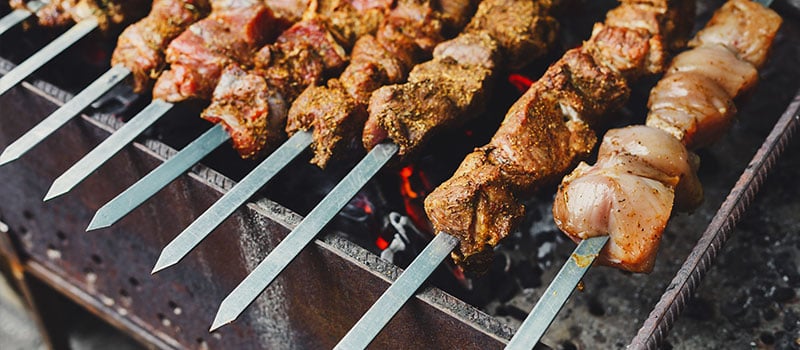 Use herbs to enhance taste. If you're grilling with charcoal, add the herbs of your choosing directly to your coals for a great flavor injection. Onions also add a noticeable taste, and the aroma will draw the neighbors to the fence line.
Create Your Own BBQ Shed From Scratch
You're armed with shed ideas and even a few grilling hacks to help you put your best food on the table. Your own customized BBQ shed would be the perfect place to invite your family, friends, and neighbors.
Our online shed configurator makes it easy to customize your BBQ shed. Play around with options for style, size, doors, windows, colors, flooring, and more. Find what works for you.
Finally, add in your foldable prep area, outdoor sink, retractable awning, and solar lighting. Don't be surprised when the guests start inviting themselves.
Other resources: