Build Your Dream Garage with Our Everyday Garage Package
by Dakota Storage Buildings, on May 02, 2018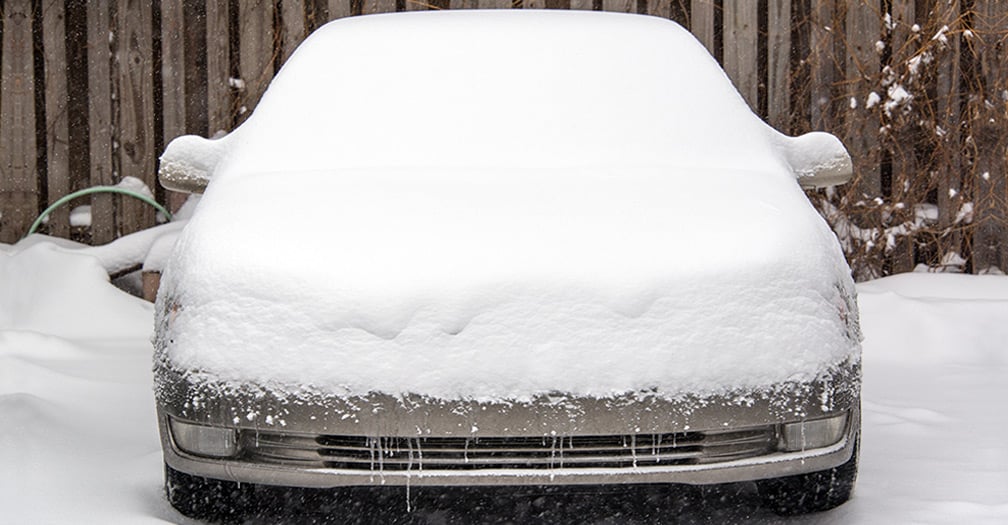 Beat the elements and build your dream garage today. Your vehicle, ATV, and boat will thank you!
Weather affects us… but more importantly, it can damage your vehicles, ATVs and boats. Store them over the summer and protect them in the upcoming winter by customizing your dream garage today.
There are many benefits to having a detached garage.
From keeping your car pristine to having extra storage or a workshop, garages serve many purposes. Whatever your needs are, we have a prebuilt Everyday Garage Package that will suit your specifications.
Does keeping your car in the garage make a difference?
Yes! Cars are expensive. They are one of the priciest items you have to pay for – take care of them with a detached garage. Ice, snow, hail, and heat can damage your vehicle in a number of different ways.
There's also safety in parking your car in a garage. Don't let criminal activity take your car off your street and into a chop shop.
A garage will also protect it from any other residential accidents. Pedestrians or other cars passing by could damage your parked vehicle on the street.
Save the interior of your car from the sun. Heat and strong sun rays can damage your dashboard, steering wheel, or seats – especially if you have leather interior.
Keeping your car parked in a garage can also help when you're running late and don't have time to scrape ice or brush off snow. A climate-controlled detached garage will keep your car at the right temperature all year round. Our garages can be outfitted with spray foam insulation to help keep it warm in winter and cool in summer.
Need extra space for lawn equipment?
Our Everyday Garage Packages are also perfect if you have a storage problem. We have three different sizes to choose from and can fit all of your storage needs.
Take your lawn equipment from the side of the house, and put it into a garage. Replacing lawn mowers, diggers, or other equipment is costly. Protect it from the elements and thieves when you add a detached garage right on your property.
Spring and summer are the perfect time to start organizing your lawn and garden items. Add a storage kit to your prebuilt garage and see all the space you have freed up!
Storage space for tools and overflow items from the house
You work hard on your home and the upkeep takes a lot of energy – and tools. Our cost-efficient prebuilt garages are a great choice if you need extra space. They are also perfect if you have a woodworking hobby! You can add a built-in bench to your new garage.
Have a dedicated space to store:
Power tools
Ladders
Camping gear
Hunting gear
And more!
We all could use just a little extra storage! We like to collect items and when you run out of room in the basement, where does all your stuff go? Use our garage for the extra space you need to free up your home.
De-clutter your house and store:
Family heirlooms or antiques
Seasonal decorations
Old sports equipment
Recreational items
Get more tips for storage and organization here.
Prebuilt garage delivered or built right on your property
We take out the hard work of getting a garage added to your property. We can deliver your prebuilt garage and install it securely and accurately – right where you want it! We're not happy with the placement until you're happy.
We can also build your dream garage in your backyard. Our professional contractors will assemble your new garage right where you want it.
Use our interactive tool to start building your dream garage now.