Choosing a Storage Shed Company that Makes Shed Delivery Easy
by Dakota Storage Buildings, on April 03, 2023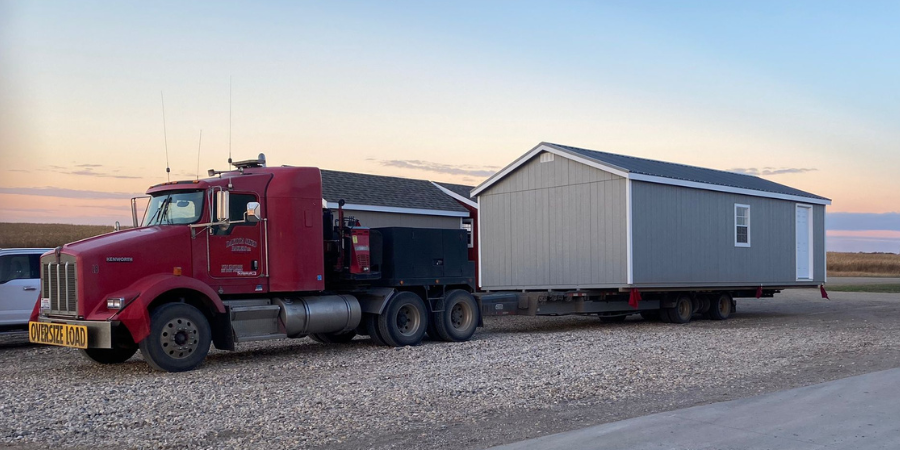 If you need to expand your home's storage space, an outdoor shed could be a great solution. Not only are these structures durable and long-lasting, but they also can be delivered, decreasing the stress on your shoulders. However, knowing which shed companies are trustworthy can be difficult. If you are searching for a new pre-built shed, consider these elements to find a shed company worth the investment.
Choose Your Storage Shed Company
At Dakota Storage Buildings, we understand that making the right purchase matters. As we walk through the process, we will be mindful of your purchase to help you select the best outdoor shed for your needs. While we are committed to providing great products, we care even more about our customers. Our top priority is ensuring you feel validated and appreciated throughout the process. You are the one purchasing the shed, not us. Your time, money, and resources are being used, and we respect that you are using some of those resources by talking with our team. We do not take that lightly and want to ensure you always receive the best advice. The Dakota Difference makes us stand out from our competitors with our commitment to high-quality materials and a customer-focused mindset.
Shopping around and getting to know different companies is a great way to find businesses that align with your needs and values. A shed-buying process should be a stress-free, exciting experience. If you are still trying to decide what you should look for in a shed manufacturing company, keep these three elements in mind.
Excellent Craftsmanship
Worrying about poor craftsmanship with a new outdoor shed should never be the case. If the craftsmanship of products you have now, you may need to find a different shed manufacturer. One simple way to watch for poor craftsmanship is to pay attention to the shed's framing. The framing of a pre-built shed is the backbone of the whole structure. No detail should be overlooked in the design and creation of your shed.
As you look into different shed providers, one question you can ask is their inspection process. If they cannot answer, move on to the next provider. Every building should be thoroughly inspected before being sold to a customer. At Dakota, we have a detailed checklist that every building must meet before it leaves our shop.
Customer Experience
From the very beginning, you should feel supported and valued by the sales team. From the initial phone call or site visit to the shed delivery day at Dakota, we are with you every step of the way. Plus, if your property is too small for standard delivery, you will always have the option to build it on-site. Our sales team are knowledgeable representatives who can be valuable resources instead of pushy salesmen. We love getting to know our customers, and it shines through during every interaction.
During the shed delivery process, our team will arrive on-site happy and ready to complete the job. However, we will first talk to you and tour your property. That way, we will know precisely where the shed placement is. We will offload your pre-built shed from our truck and onto a mule so we can easily transport it throughout the yard. Once we have the shed in place, it will undergo a final inspection by our team to ensure everything is in the proper place and no damage occurred during the travel.
A shed-buying process can be unnecessarily frustrating. We want to remove any stress by handling all the logistics and setting your pre-built shed up for success. That is why we work with materials that have manufacturer warranties. Plus, most of our buildings come with a top-to-bottom limited warranty, so you do not have to worry about a problem that was never your fault.
Durable Materials
If you are hunting for an outdoor storage shed, you want to ensure your investment will last for years. Every structure aspect should be made from the highest quality materials, from the roof to the floor joists. If the materials are subpar, it is only a matter of time before your shed leaks or sees corrosion. While staying within your budget is essential, remember that you will be getting quality for which you pay. At Dakota, we have hand-picked the best material on the market. Our materials can withstand much use, and manufacturer warranties back up many.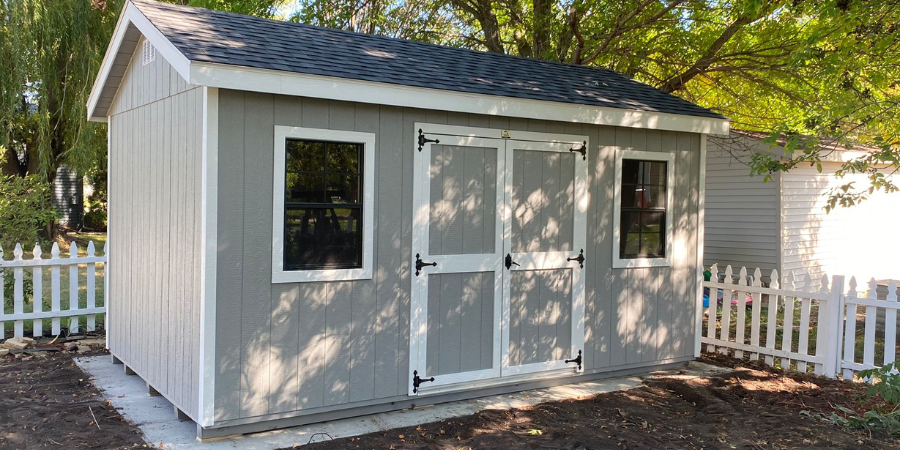 Site Prep
One major factor that affects a customer's experience is the shed delivery. It is finally time for your pre-built shed to arrive. However, if your manufacturer does not communicate how to prepare the foundation properly or when they will arrive, it can cause problems on your delivery day.
Laying the foundation is the first step you will need to take. Using a 2x4 foot lumbar, build the frame around a level, vegetation-free area. Fill the frame with 3 to 4 inches of Class 5 gravel or concrete, and use a straight board to ensure the top is flat. When your foundation is prepared correctly, it will ensure a smooth shed delivery.
Find a Shed that Fits Your Needs
There are numerous outdoor shed options out there to fit your unique needs. At Dakota, pre-built and custom shed options are built using the same high-quality materials. Finding a trustworthy shed company that makes shed delivery a breeze can be frustrating, but we promise you will always leave with the best customer service and value for your dollar. If you can browse our pre-built options, shop our stock sheds here.