On-site Construction & Fully Assembled Sheds & Garages [Photo Tour]
by Dakota Storage Buildings, on June 13, 2017


We offer delivery and on-site construction—see what each looks like in this post.
Which is best for you? Maybe you're not sure. If that's the case, looking through this post will not only give you an idea of the storage buildings we make, but it will also give you a glimpse into our garages and shed that are built for delivery and others that are crafted for on-site construction.
Built for delivery
Below you'll see sheds and garages that have been built in our factory and are ready for delivery. While not every style and type are shown, these photos will give you a good idea of the variety we have to offer.
As you look through these photos, note the details on each—windows, flower boxes, shutters, siding, size, and more.
If you're wondering how to lay a proper shed foundation or curious how delivery works, read our post "How To Prep Your Backyard For Shed Delivery."
Style: Ranch Porch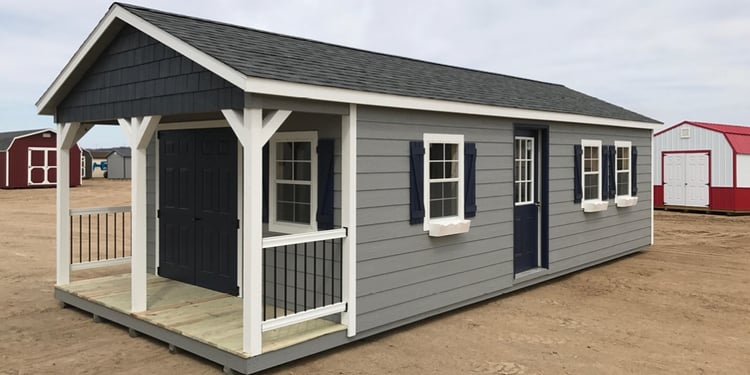 Style: High Barn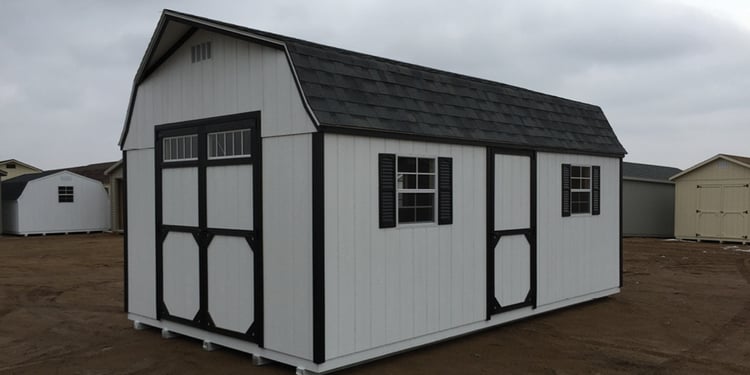 Style: Ranch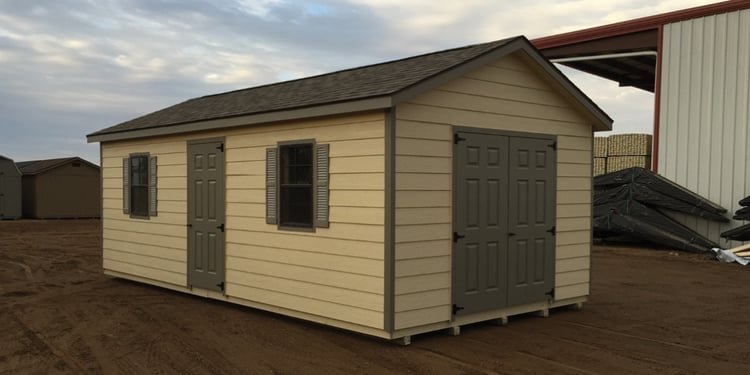 Style: Ranch Porch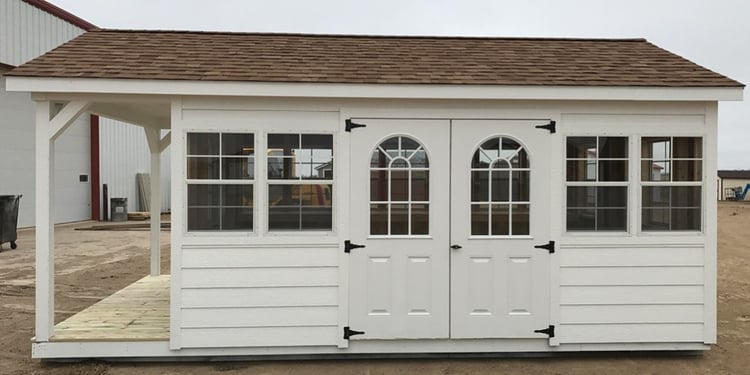 Style: Ranch Porch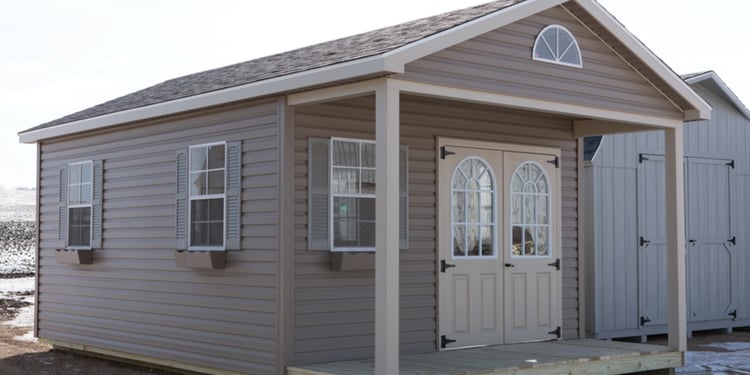 Style: Deluxe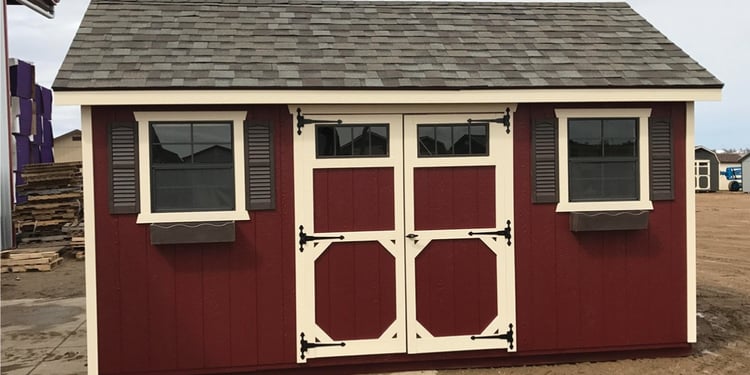 Style: Single Stall Ranch Garage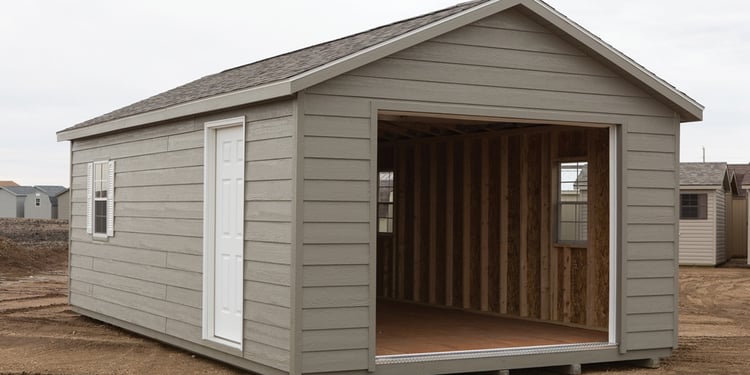 Built for on-site construction
The majority of our buildings can be built on-site. When you choose the on-site building option, we prefabricate the building in our factory and then transport the sections to complete the project on your property.
To discover the benefits of on-site construction, read our post, "Benefits Of Building On-Site."
Browse the photos below to see the different building scenarios. You'll see two buildings that were built in an open, easily accessible space. One shed built at a house with a tight side yard (delivery was not an option due to space limitations). And another in a fenced-in backyard (instead of temporarily removing a portion of the fence to deliver a fully built shed, they built on-site to eliminate the hassle).
Construction: Garage with cement foundation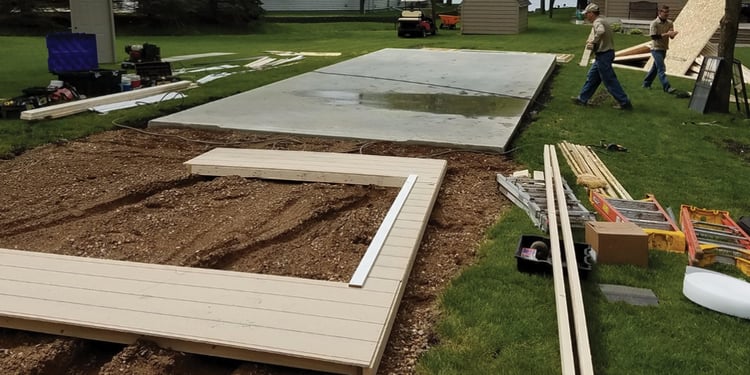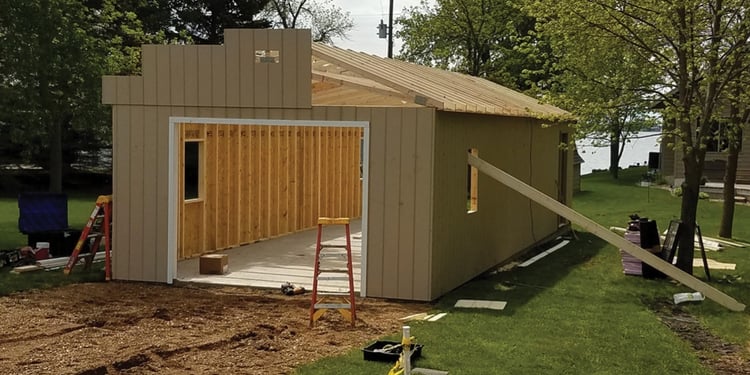 Construction: Shed in backyard with a fence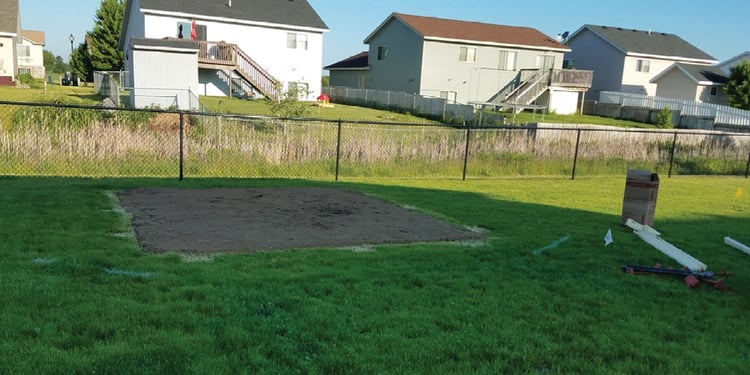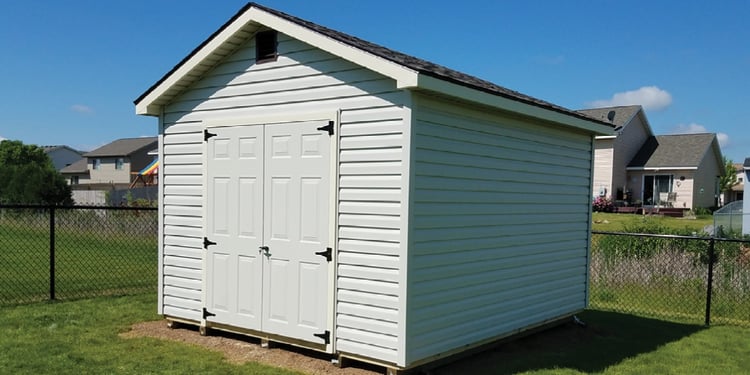 Construction: Shed with a tight sideyard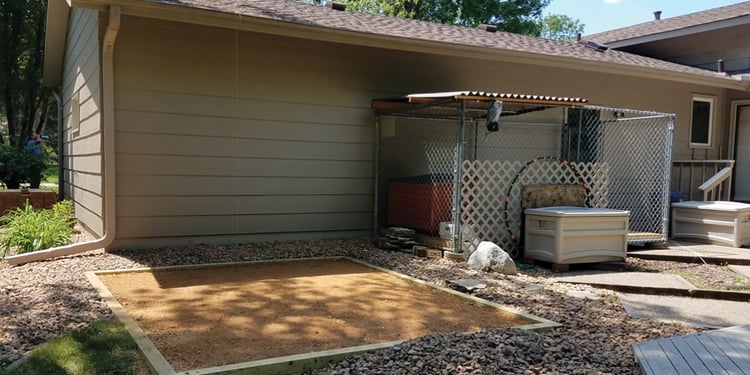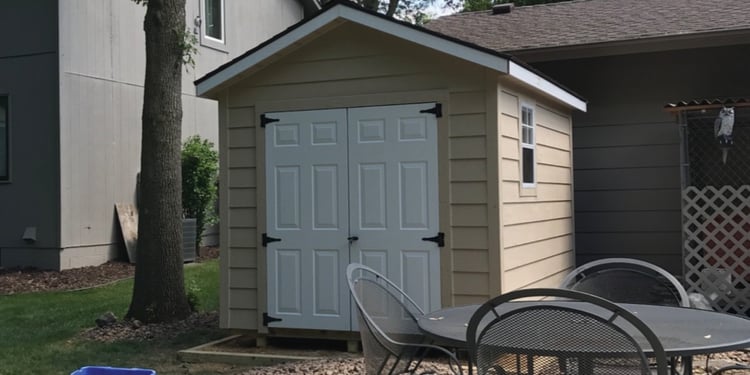 Construction: Shed with cement foundation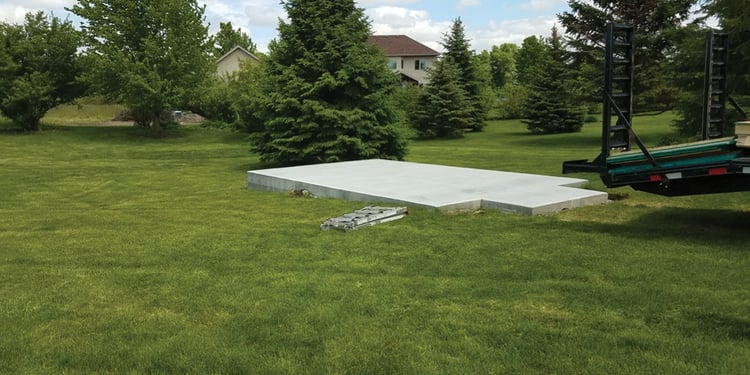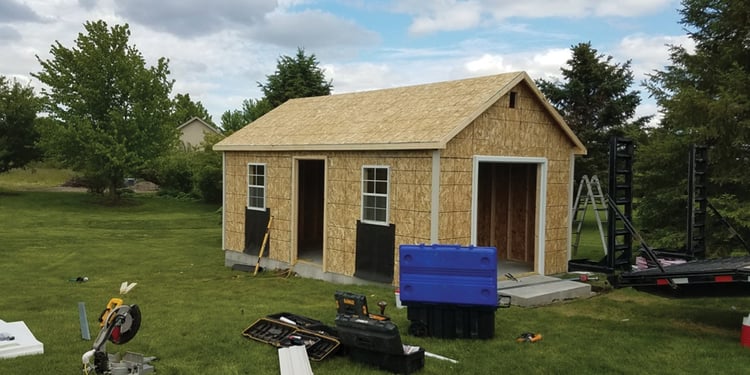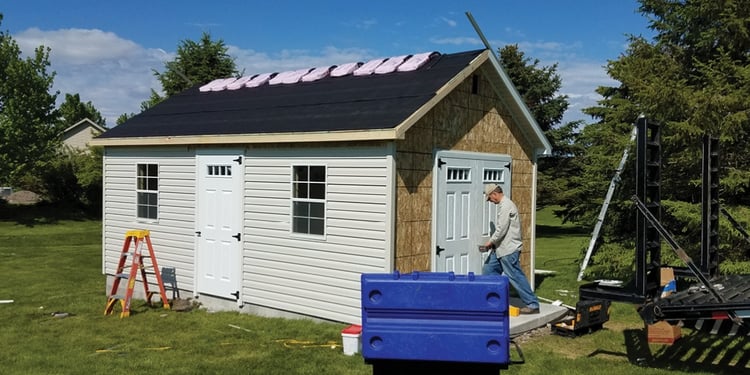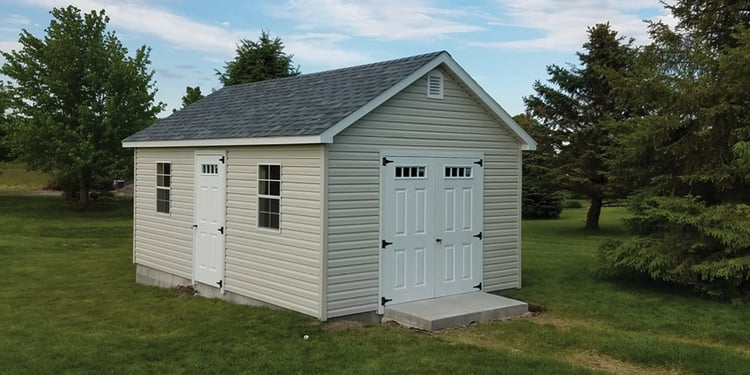 ---
Looking for a new garage or shed? If so, think about these next steps.