Hunters & Lake House Owners Will Love This Cabin Shed
by Dakota Storage Buildings, on June 06, 2019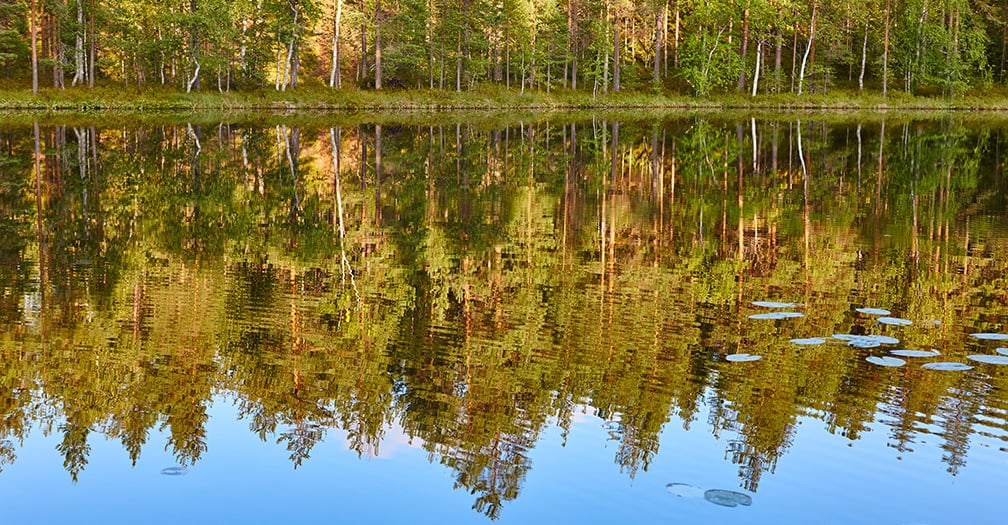 Store your fishing gear and hunting supplies in this Cabin Shed or convert it into a hunting or lakeside cabin.
We create premium storage buildings to keep life organized and possessions safe. That's why both the exterior and interior of all of our garages are made with the best materials, constructed with highest-quality craftsmanship, and built on your property with caution and care.
When we created our Cabin Shed package, we listened to our customer's input and considered the storage needs of potential buyers. Taking that information and pairing it with our expertise and quality materials has produced a garage package that we're excited about sharing with others.
We believe our Cabin Shed provides the strong bones necessary for a lakeside cabin or an out-in-the-words hunting cabin, but it is also ideal for storing the full gamut out outdoorsy equipment.
What Our Cabin Shed Includes and Why It Works for Hunters and Lake House Owners
Are you looking for a small lake house but don't want to compromise on quality? Our Cabin Shed can be easily converted into a lakeside cabin or tiny home. It features prehung doors, insulated windows, water-resistant flooring, and a built-in loft perfect for a loft bed. Add electricity and plumbing, and you're ready to go!
This shed is also practical for an outdoorsman needing to store traditional or bow hunting equipment, fishing rods, camping gear, and more in an organized fashion. Keep in mind, with a few handyman additions such as electricity and plumbing, this shed could be converted into a completely customized hunting cabin.
This Cabin Shed comes many useful built-in options — like a porch and loft — that add value and space.
If you're into bicycling, camping, hunting, or fishing in the great outdoors, this shed package can also fit the bill for you. It offers a safe and dry place to store your tent, backpack, portable grill, hatchet, fishing rods, and more. Depending on the size of shed you choose, you could have room for an ATV or dinghy.
Discover all the essential elements of our Cabin Shed.
LP ProStruct Flooring with SmartFinish: This flooring resists termite damage, decay, warping, splitting, and cracking. Its clean and durable overlay creates a beautiful appearance and makes it easy to sweep.
Built-in Loft: This package can come with a built-in loft for extra, out-of-the-way storage space and more organizational opportunities.


Porch: Choose either a 4 or 6 foot Basic Porch for extra space for storage, a place for stashing muddy work boots, and a shady spot to sit and relax.


Windows: This package comes with two vinyl insulated windows that are constructed of UV-resistant and energy-efficient material that will not warp or corrode.
Window Shutters: Simply adding shutters to any shed immediately improves the appearance and helps it blend seamlessly into any neighborhood — or lakeside community.
Prehung Door: This high-end prehung door with a 9-lite window has a 4Ever Frame made of composite poly-fiber that will never rot, warp, split, or twist, and offers greater security than other door options.
LP SmartSide Lap Siding or LP SmartSide Panel Siding: Choose the color you want for either wood lap or wood panel siding. Both are attractive and easy to maintain no matter where your shed is located.
Color Contrast Trim: Select a color for the shed siding then a contrasting color for the trim. We have a range of colors from which to choose.
Learn more about these features and discover others on our Features page.
Currently, sizes in this package include 10x16, 10x20, 12x16, 12x20, 12x24, 12x32. Siding options include LP SmartSide Lap Siding and LP Panel Siding and our roofing options are CertainTeed® NorthGate® Shingles or Tuff-Rib Steel Paneling.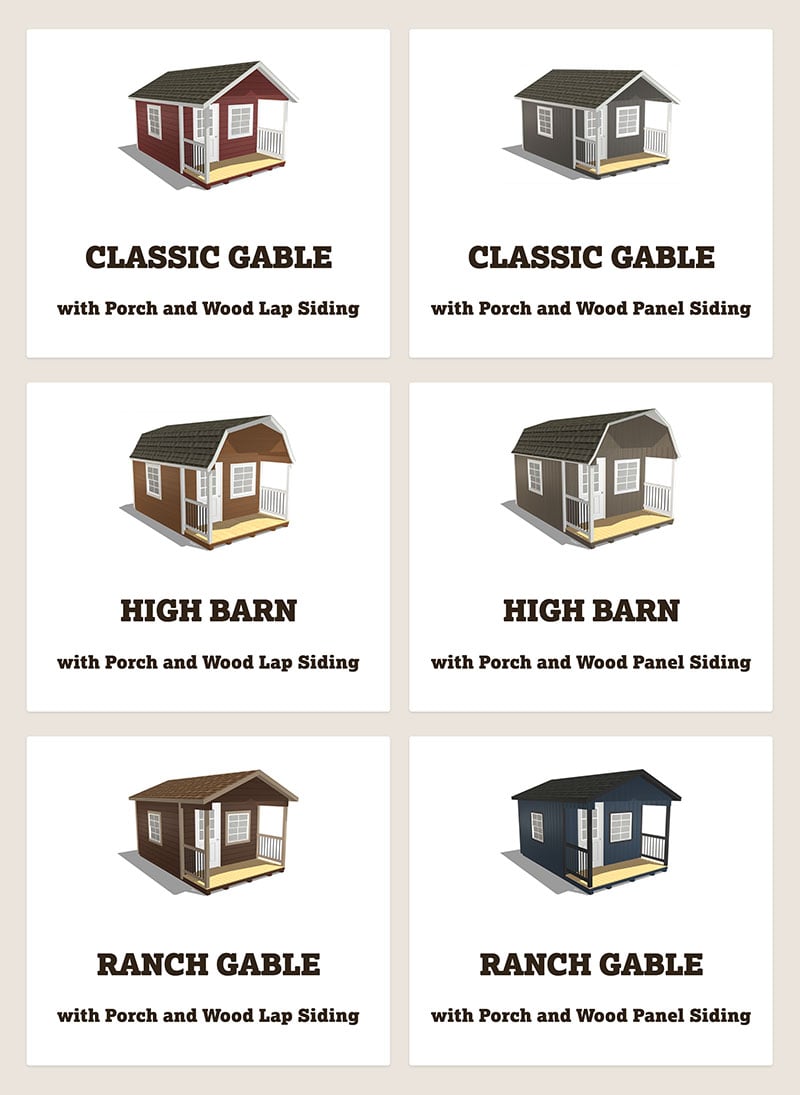 Customize Your Cabin Shed
Whether you prefer this Cabin Shed as-is or you'd like to add electricity and plumbing to it to create the ideal lakeside or hunting cabin, this shed package is a good place to start.
Test out our online configurator today, or download our Shed Collection catalog that showcases not only this package but our entire Shed Collection.
It's our mission at Dakota Storage Buildings to make affordable, premium storage sheds and garages that solve storage problems and meet organizational needs.