6 Ways to Use a Dakota Storage Home Addition Shed
by Dakota Storage Buildings, on February 06, 2018

Is your house crowded? Could you use extra living space? Think about investing in a shed instead of hiring a contractor for an expensive home addition.
If you don't have enough room in your home for a quiet personal office, space for the kids to play, or room for gym equipment, extend your living space with our Home Expansion Shed Package.
House additions can be costly, but our shed solution is an inexpensive and easy way to gain additional living space.
Simply add electricity, and you can use this shed package as an art studio, backyard gym, home office, family game room, or swimming pool house. Discover creative ideas for each in this post, plus find out more about our new Home Expansion Package features.
While you may not find specific home addition floor plans in this post, you will find a practical and affordable alternative to renovation or pricey home addition.
Expensive home addition alternative: Discover five ways to use our Home Expansion Shed Package.
#1 - Art Studio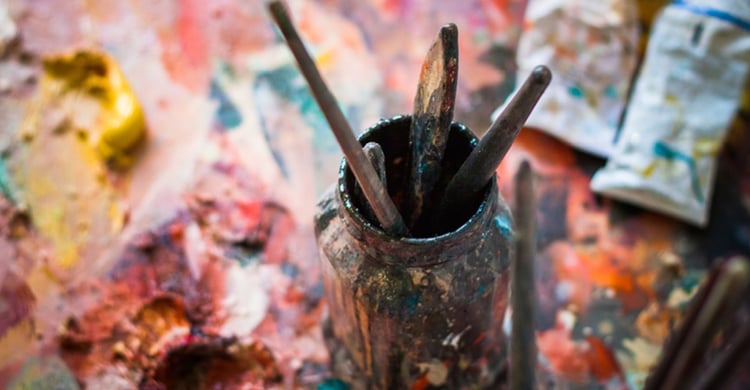 Creating art often requires space to spread out and an area that can get messy. Many times a spare room inside your house is not ideal and would require an expensive room addition. Having a backyard art studio shed is an easy and fun solution.
When you have a dedicated art studio, you can splatter as much paint as you want, keep all of your supplies in one place, and disappear to the backyard whenever creativity strikes. It's like your own personal house addition, except it's a few steps outside instead of attached to your home.
Whether you are a professional artist or simply like to paint in your spare time, here are a few things to consider when setting up an art studio shed.
Organization

With art comes supplies. And usually a wide range and variety. Think about these potential organizational challenges.
Consider the best

art supply storage

options; it could be a shelf, cart, tabletop bin, or a combination of them all.


Another thing to think about is where you can house your completed artwork. If you're not selling it, giving it away, or moving it to your house, do you have room for it inside of your studio? You'll need a storage system in place or enough wall space to accommodate your work. Read up on best practices for storing certain art items in your shed.


Consider how you would like your studio space to function and then pick up some pieces that you may need like a new easel, desk, chairs, and shelving. Check out local yard sales, reuse stores, and donation retail store like

Goodwill

or Salvation Army.
Lighting

With our Home Expansion Package, you can choose to have two, four, or six windows. The more windows, the better for natural lighting. Beyond that, think about what type of light works best for you and your artistic medium. If you need help choosing the right lighting for your art studio, a good balance of warmth and coolness is best. Look for bulbs with a CCT of 5500 K, the equivalent of the midday sun. If you prefer cooler light, akin to north light, look for bulbs rated 7500 K.
Inspiration

Art inspires art. What gets your creative ideas flowing? Here are some ideas.
Professional photos
Artwork from your favorite artist
Artwork from your child or grandchild
Pictures of your family
Artistic quotes
Our Home Expansion Package is a quick and easy way to make a backyard art studio dream a reality.
#2 - Backyard Gym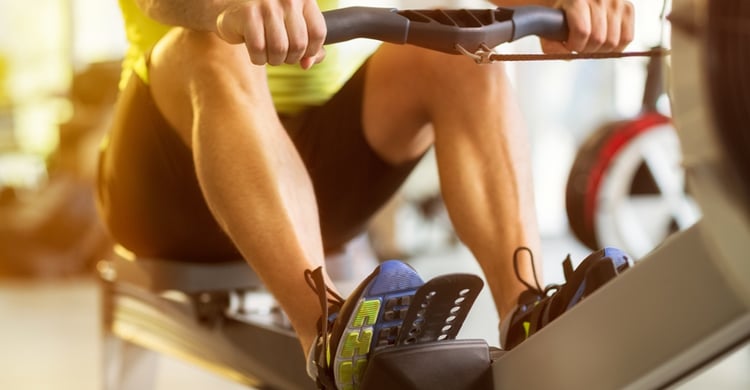 Who doesn't want to be healthy? It may take hard work and determination, but we all know it's for the best. Along with a proper diet, exercise is crucial.
Shantelle Meaney, a professional kinesiologist and fitness expert who was interviewed in the article, Get Buff Not Broke: How To Build A Budget-Friendly Home Gym, says some people just need to get out of the house, or they simply can't motivate themselves to exercise regularly.
Maybe you've experienced that dilemma, so you've tried group classes, running outdoors, or investing in a gym membership. If your attempts have been unsuccessful, perhaps it's time to consider creating a home gym. A dedicated fitness space doesn't have to cost much money, plus it has the added value of being convenient and accessible. The best part is that it could be located in your own backyard (we'll explain more about that later).
A dedicated fitness space doesn't have to cost much money, plus if it's in your backyard, it has the added value of being convenient and easily accessible. Setting up a reasonable and convenient at-home gym as your own home extension, complete with your preferred exercise equipment, is easy when you start with our Home Expansion Shed Package.
#3 - Home Office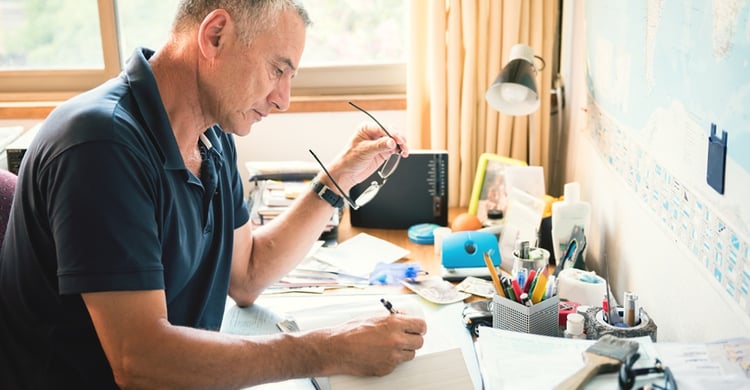 If you need a home office or personal workspace, consider relocating. Sure, that sounds expensive, but it doesn't need to be! There's no reason to buy a larger house or even add a pricey addition to your home; use a shed as an office. It's affordable and practical. If you own your home and you have available space in your backyard, this solution is ideal.
There are many reasons why having a home office can be practical and beneficial, so don't give up on the idea because you lack space. Whether you need a home office for running a business, the occasional telecommute, or simply a nook for paying bills and organizing a schedule, think beyond a folding metal desk and TV tray. You deserve more than a makeshift workspace and using a shed as your house addition could be an ideal bargain.
Consider our Home Expansion Package. It not only looks nice with color contrasting trim and beautiful vinyl window shutters, but it comes with windows and a 9-light window door perfect for letting in natural light. The spray foam insulation helps to keep the temperature manageable. Everything you need to start creating your ideal home office.
#4 - Family Game Room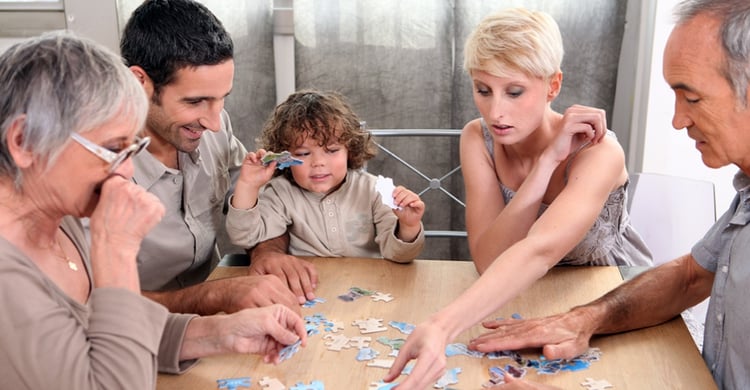 A game room can provide hours of fun for an entire family. It's also a solution to typical childhood boredom, especially on rainy days. When the luxury of back-to-back snow days wears off, having a game room gives children a place to shake off cabin fever. For adolescents and teens, this space, separate from the house, gives them the extra privacy they're craving. Having a game room in your backyard a great way to ensure your children are safe and under some supervision.
Our Home Expansion Package offers sufficient space and privacy, plus it easily blends into any residential neighborhood. It may be a significant investment, but because of its versatility and durability, you can choose to use it in many ways throughout its long lifespan. The LP ProStruct® Floor with SmartFinish® and spray foam insulation come standard with this package. After having electrical outlets installed, you can set up an impressive game room.
There are many fun things you can add to your family game room. If bought brand new, it could be an expensive undertaking. However, if you repurpose what you already have and keep an eye on your local Craigslist for good deals, you'll be surprised how much money you can save.
#5 - Swimming Pool House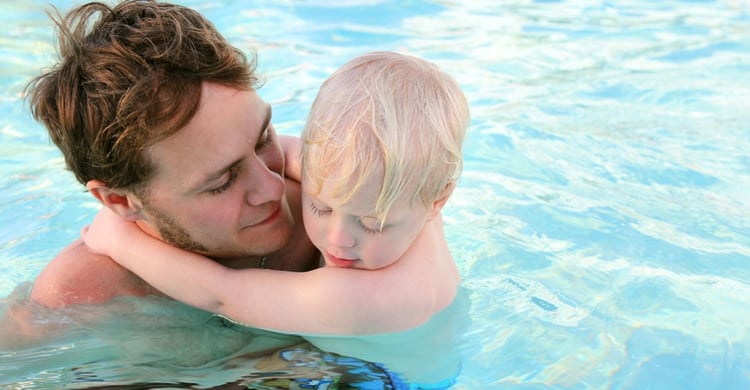 Do you have a pool in your backyard? Have you ever considered expanding your outdoor living area by adding a pool house to your backyard paradise? In addition to storing pool noodles, cleaners, and other aquatic equipment, it can function as a changing room and snack station.
Here are a few things to consider for your pool house.
Consider Privacy

Make sure there is a privacy screen or a lock on the door and blinds on the windows so that guests can change into and out of their swimsuits in privacy.
Include Conveniences

Keep a supply of drinks, snacks, sunscreen, and dry towels in your pool house. Also, make sure you have a trash can and cleaning supplies for spills and messes. Make sure to store snacks properly so that pests are not attracted to your poolside cabana.
Build in Ample Storage

Pool gear and accessories can accumulate quickly, so make sure you have plenty of storage. Utilizing functional furniture such as storage benches keep things tidy but also provide seating. Also make sure pool noodles, goggles, and other pool items are easily accessible.
Proper Flooring

Don't choose flooring that will warp or decay if it gets wet. That's why our Home Expansion Package comes with LP ProStruct Flooring With SmartFinish, so you don't have to worry about warping, splitting, and cracking as dripping swimming trunks and wet noodles are brought inside.
Note: Before using your shed as living space, review the Minnesota State Building Code. The Minnesota State Building Code is the standard of construction that applies statewide for the construction of buildings (MS § 326B.121).
Home Expansion Package Details & Features
Our Home Expansion Package is ideal for everyone looking for a little extra room. To better understand this storage shed package, here are some more details.
Size, Roofline, and Siding Material
Consider the size and rooflines this package offers. All of the size options are optimal for your expanded living needs—but depending on the space you have in your backyard, you may want to choose either a smaller or larger size.
Choose from either a Classic Gable Roofline or Ranch Gable Roofline. Both rooflines are the traditional Gable style, but with slightly different pitch angles. The roof of the Ranch Gable has a 5/12 pitch, and the Classic Gable roof has a slightly steeper pitch of 7/12.
| | |
| --- | --- |
| Roofline | Size |
| Classic Gable Roofline with Porch | 10'x16', 12'x20', 12'x32' |
| Ranch Gable Roofline with Porch | 10'x16', 12'x20', 12'x32' |

No matter which roofline you prefer, your package comes with a porch on the front—perfect for outdoor seating, and an ideal place to keep muddy shoes.
Standard Features
For siding, choose either GP Shadow Ridge Vinyl Siding or LP SmartSide Wood Lap Siding. Choose the color you want for either vinyl siding or wood lap siding options. Both are attractive and easy to maintain.
These eight features enhance the use and functionality of our Home Expansion Storage Package. Learn a little about each.
Color Contrast Trim Package

| You can select the color of your shed siding as well as a contrasting trim color. Because LP offers many options, we have a

wide range of colors

from which you can choose.


Windows

| Choose from two, four, or six double hung 28'x38' vinyl insulated windows. The more windows you chose, the more natural light you'll get pouring into your family game room, backyard gym, or home office.


Window Shutters

| Our high-end vinyl shutters will improve the aesthetics of your shed helping it blend seamlessly into your neighborhood while matching your home's hue.


Spray Foam Insulation

| Our spray foam floor insulation is 2-inches thick and fills every crack and crevice creating a watertight membrane of protection against the heat and cold. Keep your
office warm in the winter and your gym cool in the summer!


Steel Door

|This high-end steel door has a 4Ever Frame made of composite poly-fiber which provides a tighter seal and greater security than our other door options, and because it's made of quality material, it will never rot, warp, split, or twist.

This door has a 9-lite window option.




LP ProStruct Flooring With SmartFinish

| LP ProStruct Flooring With SmartFinish is a durable overlay which creates a clean and beautiful appearance. This flooring resists termite damage, decay, warping, splitting, and cracking. Don't worry about tracking in mud or if water gets on the floor—you can trust that this high-grade flooring won't be damaged.