Storage Unit Rental, DIY Shed Kit, Or Pre-Built Shed: Which Is Best?
by Dakota Storage Buildings, on May 16, 2017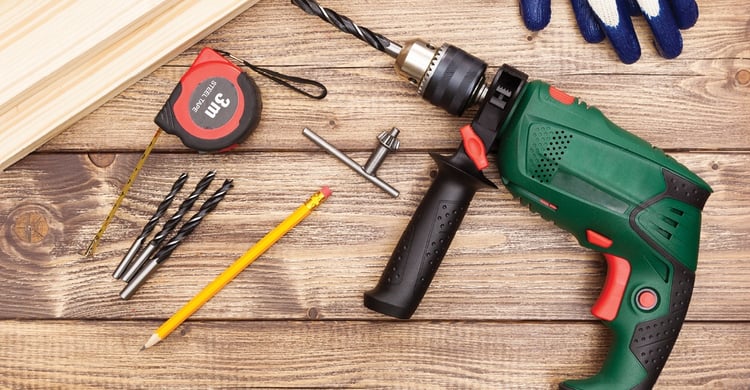 Here are bullet point lists of pros and cons. Start here before you decide on a storage option.
Here are some pros and cons to renting a storage unit, building a DIY shed kit, and buying a pre-built shed—they're laid out in simple, easy-to-read lists. After considering these points, you should have a better idea of which best suits your situation.
Storage Unit Rental
Pros
Most rental units—
Are clean, dry, and secure
Are open 7 days a week
Are easy to access with large trucks and trailers
Have climate controlled units available
Have an online payment option
Have self-storage insurance available
Offer the first month for free
Cons
Most rental units—
Are away from your home which means you have to drive to it every time you need something that's stored inside of it which is less convenience a greater chance that what's stored inside will be used less frequently
Have defined hours which means they may not be open on holidays
Charge monthly fees—and if you get behind on your payments, you're items may be removed
Are not rent-to-own—which means after years of monthly payments you still do not have any equity or ownership of the storage location.
Do-It-Yourself Shed Kit
Pros
Most DIY shed kits—
Are inexpensive to buy and are cheaper than most pre-built options
Save you the labor costs associated with pre-built sheds
Can be constructed on your property wherever you want—you're not limited by space the delivery vehicle needs to offload the shed
Are convenient—they're on your property which means you don't need to travel to a storage unit in order to access the items stored inside
Cons
Most DIY shed kits—
May require special tools or advanced skills
Offer limited customization options (e.g. number of windows, door options, siding type, etc.)
Can be time consuming—it takes time and energy to build a shed on your own
Use lower quality materials in order to keep the price of the kit low
Pre-built Shed
Pros
Most pre-built sheds—
Are convenient—you only need to walk a few steps out your back door in order to get to your shed and you can do it as often as you'd like (no hauling vehicle required)
Are made with high-quality materials—you don't have to worry about getting a low-grade product
Are a good investment—they can add value to your property while solving your storage problems
Are highly customizable—if you want a specific siding type, more windows, an overhead garage door, or anything else, it's possible
Cons
Most pre-built sheds—
Are more costly than DIY shed kits—you get what you pay for!
Must be delivered to your property—you'll need enough space in your yard for them to be offloaded
If you live in South Dakota or Minnesota and are interested in high-quality pre-built sheds, we have a range of choices. And don't let a credit check scare you—we have payment options for those who have less than stellar credit. Plus, if you think that your yard is too narrow for a pre-built shed to fit through, we can build any of our sheds on-site!

Read more helpful articles.