Upgrade Your Space with a Backyard Studio Shed
by Dakota Storage Buildings, on April 10, 2023
Have you dreamed of a custom studio shed for years but hesitated to pull the trigger? We understand it can be an overwhelming investment. But did you know we have created a tool to make the custom shed buying process significantly easier? With our 3D shed builder, you can eliminate stress and build the perfect, personalized shed for your needs. If your yard needs a revamp with a new feature, and you have been eyeing a backyard studio shed, now is the time to plan out your dream structure!
Create Your New Escape
Life is busy at times. Having a little extra space so that you can ultimately make your own can be rewarding. You can turn the extra space into anything you want with a fully customizable studio shed. The options are endless, from a yoga studio to a woodworking shop to an at-home library. Your backyard will get a fresh revamp while also giving you a unique oasis that you can tailor to your hobbies. Custom sheds boost curb appeal and add value to your home. After you have designed your perfect backyard shed, you can deliver it to your yard.
Create a Shed Just the Way You Like It
With a custom shed, you have a say in every detail. From the color to the window placement, you can create a shed unique to you and your needs. Over the years, you may find that your shed needs to serve a different purpose than you originally pictured. Ensuring that the shed is just how you want it but flexible for any use is essential.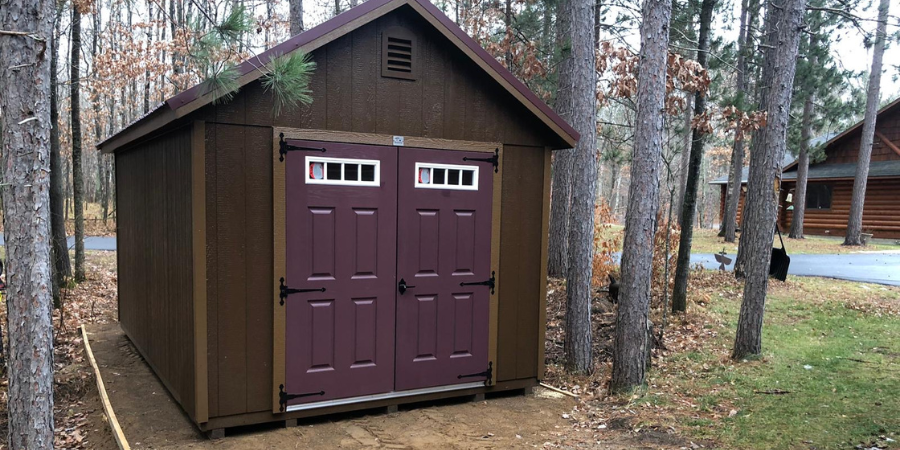 1. Color
Color is an easy way to give your shed a personality. Match your shed to your home or create a complementary look to transform your yard. At Dakota Storage Buildings, we offer numerous Sherwin-Williams paint colors that can fit any style. If you have a specific vision, bring a paint sample to one of our locations, and we will try to match it!
2. Window Placement
Windows add natural light and make the shed feel more like a part of your home than a forgotten one. Natural light is ideal if you use the space for more than storage. Add as many as you want and choose the size best suits your style. You can even add extra features like shutters and flower boxes.
3. Door
Every shed needs a door, but depending on its purpose, you may need a larger size. In our 3D Shed Builder tool, you can add a single or double door to the structure to compare the look, style, and functionality. Make sure your doors are positioned precisely where you want them so they are easy to access.
4. Size
The size of your shed will likely depend on the size of your backyard, and not every yard is the same. No matter its size, you can create a shed that optimizes space without taking up the whole area. Our smallest sheds start at 8x10, and our largest goes up to 16x40!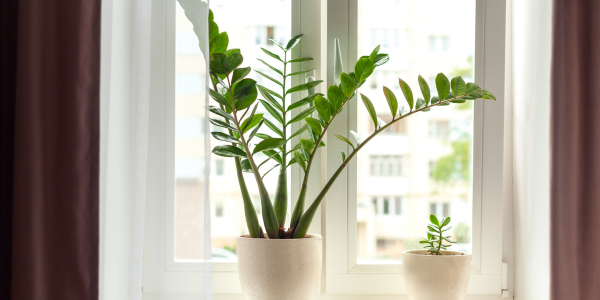 5. Roofing
The roof is an integral part of a shed. It helps protect the interior from outside weather elements while adding style to your backyard structure. We offer traditional asphalt shingles and metal roofing. Both options are durable and long-lasting to get the most out of your backyard studio shed.
6. Siding
Along with the roof, the siding is a protective barrier from outside elements. Siding color is an important design feature, but the material is just as crucial. We allow you to choose the best material that fits your needs, from the wood panel, wood lap, vinyl, and steel siding.
7. Interior Features
The outside of your shed is not the only customizable thing. You can also choose from various indoor features that can help you maximize space and get the most out of your backyard storage shed. Lofts, workbenches, shelves, and storage features can be useful in any custom shed.
How 3D Shed Builder Works and How You Can Create Your Custom Shed
If you have been planning an outdoor shed for some time, you likely have a specific image of what it would look like. Or maybe this is a new idea, and you want to play around with different color combinations and features. Our 3D Live Configurator can help you customize your dream shed anytime. If you have any questions, our sales team will be ready with an answer. Whether you are ready to purchase today or want to save your design for later, 3D shed builder is an incredible resource that will bring your design to life.
How the Process Works
Building a custom backyard shed is not as complex as you think. Our team has streamlined the process so you can have a quick, stress-free experience.
1. Build Your Dream Shed
Here, you call all the shots. Be as picky as you want and only choose features that you love. Even if you only need a shed for storage, you can still create a welcoming and beautiful space for your precious belongings. Building a dream shed is not common, so making the most of the process is essential. Remember your current plans for the shed's use, but consider its long-term use. You may want to turn it into a playroom for kids or grandkids one day. Or you may accumulate precious heirloom items and need a place to store them. A custom outdoor shed that is multifunctional can serve you well for years to come.
2. Get a Competitive Estimate
Once you have picked out all the necessary features and made the stylistic choices, it is time to send your design in for review. After our team looks at your design, we will send you a competitive estimate. This will factor in the features, size, color, and materials used in the design. All our sheds at Dakota Storage Buildings utilize top-quality materials. We hand-pick our providers to ensure that your shed will last for years. Our prices are competitive and cost-efficient for the quality of our buildings.
3. Make a Down Payment
A balance is due for every Dakota Storage Building when the order is placed. However, we want the whole process to be unique to your needs. We offer multiple payment options so you can buy the building you want in a way that is convenient for you. Once your deposit is paid, our team will build your custom backyard studio shed.
Design Your New Studio Shed
To design custom sheds, you can do it at your fingertips, and there is never a better time to create your dream structure than now! Our custom sheds can start from a base design, or you can completely design from scratch. From top-to-bottom, you can personalize every detail based on your style, design, and functionality preferences. If you need an outdoor custom-built shed to fit your unique needs, explore our shed configurator and create your dream shed today!