7 Considerations that Make Quality Wood Sheds
by Dakota Storage Buildings, on June 12, 2023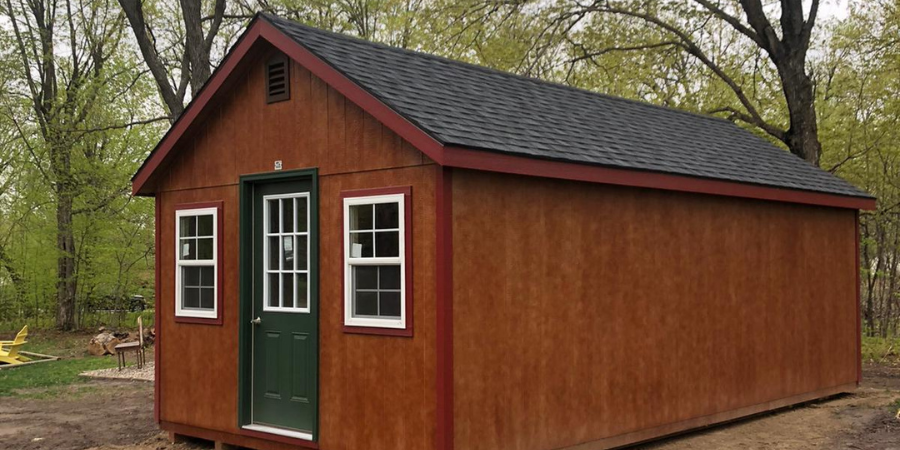 Engineered wood sheds take up a vast majority of the market. However, knowing which ones are with your buck can be difficult with so many options. When you buy a shed, it is essential to know what makes the structure high-quality and will ensure a long lifespan. We're going to look at seven elements that can significantly affect the quality of a shed so you can be fully prepared to make the right decision.
What to Look for In a Quality Wood Shed
While this blog is not a comprehensive list, we believe these elements are some of the most important. You will need to consider numerous other factors when shopping for a shed, but these can impact a shed's structural integrity, durability, and functionality. Other elements that you can consider may not have as much of an impact on the shed's quality and are more cosmetic and style choices.
7 Components of a Quality Wood Shed
Finding a quality shed does not have to be difficult. Use these seven elements as a checklist while you hunt for your backyard shed.
1. Materials
Undoubtedly, the material should be at the top of this list. There are the bones of your shed and can significantly increase or decrease the quality and longevity. If you have suitable materials, your shed will be of fantastic quality. While this is a broad category, it is important to make sure everything from the wall panels, floor joists, roofing, and coating are top-notch because they can directly impact the shed's durability. Invest in quality materials if you want a backyard shed that will last for years.
2. Foundation
The shed's foundation is what keeps it level and sturdy. When the foundation is improperly laid or is made of cheap material, it will begin to shift and can alter the shed's structural framework. Materials like pressure-treated skids and joists can help keep the shed secure and slightly off the ground. This helps keep the floor above the mud and water so warping and bending are kept at bay. When skids, floor joists, and foundations are high-quality, they will work together to protect your shed from water.
3. Space and Access
If you want to buy a shed, you likely have a big reason for your decision. It may be extra storage space, a guest room, or a gardening shed. Whatever the reason, you must ensure the woodshed is spacious and easily accessible. If the shed is too small or inconveniently located, you may use it sparingly. Ensuring you have plenty of space to move around, even using the shed for storage, can secure its usefulness for years. Plus, you will want to install your shed in the perfect location. While you probably do not want it right next to your house, you will not want it too out of the way. Finding the perfect medium and adding a ramp for easy access will improve your experience.
4. Ventilation
Ventilation is one of the most important factors in an outdoor shed. If you plan to spend extended time in the shed, you must have ventilation to have proper airflow. Sheds can quickly become stuffy, making it hard to breathe. When you place a gable vent at the top of your roofline, you give heat a path to escape and keep air flowing. While this is especially important in hot climates, sheds in moderate climates can also experience structural deficiencies and deterioration when ventilation is installed incorrectly.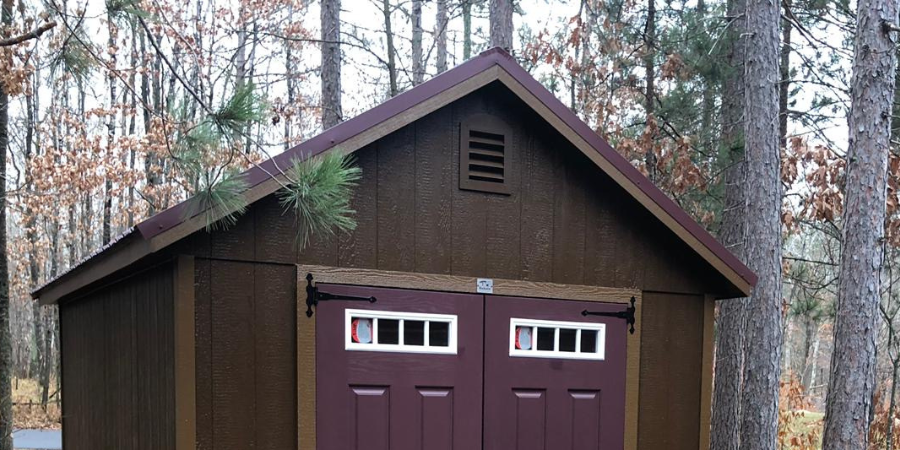 5. Durable Flooring
The shed's flooring should be durable enough to uphold the weight of what is stored in the shed, and it needs to withstand insects. Fungal decay and termite damage are two major concerns regarding shed flooring. One option with excellent resistance and long-lasting performance is the LP ProStruct® Flooring with SmartFinish®. Not only does it have a sleek, stylish finish, it is engineered to withstand for years. Flooring must also be comfortable if you spend extended time working in the shed. Choosing an option that can last for years while remaining comfortable is essential.
6. Proper Wall & Roof Framing
The shed's framing helps strengthen the structure and keeps the form. The size of the studs and the space between them can significantly impact your shed's structural integrity, so be sure to look at the framing before you buy a wood shed. We recommend placing 2'x4' wall studs for sheds and garages 16" apart. This helps increase the shed's structural strength so it can last much longer. If a shed has studs spaced up to 24" on-center, be weary because it may not be able to withstand strong winds or snow. Stong frame, wall panels, and roofing can extend your shed's lifespan.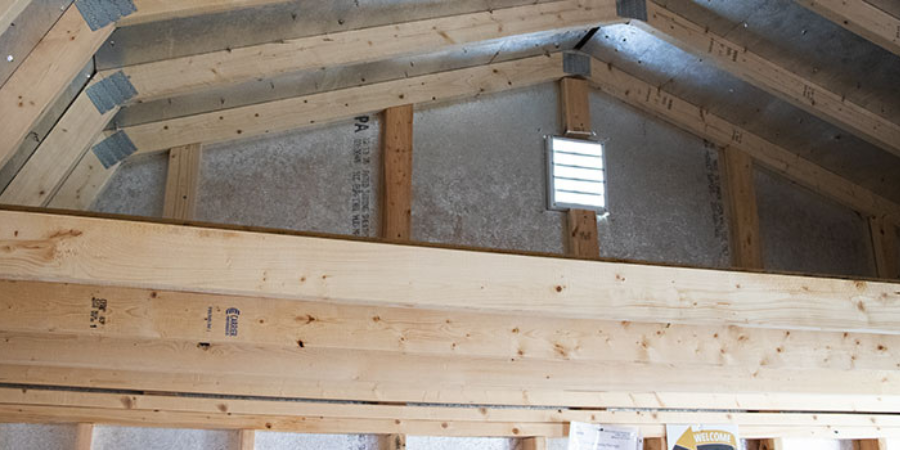 7. Warranty Backed by the Manufacturer
When a manufacturer believes in the quality of their materials, they will not hesitate to add a warranty. Warranty certificates are given to customers when a manufacturer can guarantee that their shed is structurally stable when used appropriately and adequately maintained. This gives you, the customer, peace of mind when you buy a shed. If something happens, you can be reassured that the manufacturer will stand by their product and do whatever they can to fix the issue. At Dakota Storage, we know that things can happen even after our full 360-degree quality inspection, and the customer should not be held responsible. That is why all our buildings come with a Top-to-Bottom Limited Warranty.
Buying a Long-lasting Wooden Shed
Making the right purchasing decision when it is time to buy a shed can be daunting. Finding the best fit in a high-quality wood shed can be overwhelming will all the options you are presented with. We want to help make the process a little easier for you. That is why we created the Shed Buying Workbook. Here, we will walk you through every aspect of your decision. We cover everything you need to know, from size to building styles, to find the perfect backyard shed. If you are ready to consider all the important details about buying a shed, check out our workbook today!