Before You Buy A Shed, Consider These 6 Things
by Dakota Storage Buildings, on July 07, 2021

Knowing the answers to these questions will impact how you shed shop and where you start.
You've run out of storage space, and a backyard shed is the right solution to your problem.
Considering building permit restrictions, shed placement options, whether you want to build or buy a shed, and — if you want to buy — whether you prefer a pre-built shed or a custom shed will help you shed shop more efficiently.
1. Do I Have to Get a Building Permit?
Always check to see what zoning codes apply to your area. Rural areas are usually more flexible, but especially for people who live in cities, towns, or subdivisions, there may be restrictions on size, color, and sometimes even style that have to be approved by a council or business official before ordering. In many places, any building bigger than a small garden shed will require a permit, so it's necessary to check with the local government or your subdivision board.
We understand that pulling permits and checking into zoning is something that you would typically never have to do unless you are a contractor or builder. So we've pulled this information to help you with the process and make it less complicated.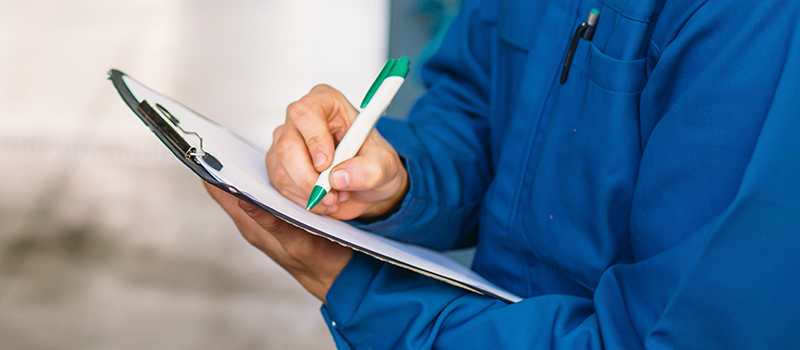 2. What Do I Need to Know About Shed Placement?
Once you obtain your permit, be sure to read it thoroughly as there may be unexpected building limitations listed, and you don't want to miss them. Limitations can include how far a shed should be placed from property lines, how far away a shed should be from a residential building, color restrictions, and potential placement stipulations.
Permit restrictions aside, to pinpoint the best location for a backyard shed on your property, consider how you'll be using it. For instance, if it's being used primarily as a garden shed, keep it close to the garden and a water source. If you plan to store a lawn mower in your shed, make sure the doors can open fully, the ramp can be extended entirely, and the mower can maneuver in and out without restriction.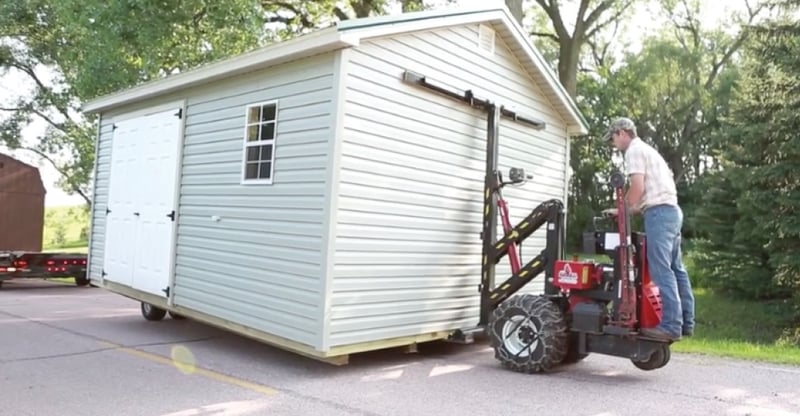 Additionally, if you plan to use it to store lawn care supplies, tools, seasonal decor, and regularly used equipment (think sports gear, camping items, etc.), keep it close to your house, not in the farthest back corner. Such an out-of-the-way site might look nice, but it's not convenient. Having to run back and forth across the yard every time you need to retrieve a drill is not only annoying, but soon you'll see that items tend NOT to be returned to the "far away" shed.
If you plan to work in your shed, you may want dormers for natural light and windows that can be opened for fresh air. If that's the case, be sure your shed won't be placed directly under a tree that will prevent light from pouring in and block ventilating breezes.
Click here for more placement cautions and insights.
3. Is It Cheaper To Build A Shed Or Buy One?
Shed prices range vastly. While both built and bought sheds offer storage solutions, longevity and durability vary as construction and materials range from cheap to premium.
Build Your Own Shed. Dependent upon the complexity of the structure and material used, DIY shed kits generally range from $100 to $2,500. However, you can buy

DIY shed framing kits

that do not come with roofing or siding. This option is on the cheaper side of the spectrum. If you don't have any construction experience, then a DIY shed kit may not even be an option worth considering. However, for those who are particularly handy, this is not only a viable option but a relatively inexpensive one. Generally speaking, if you don't have the proper tools, some building skills, no help from an experienced co-laborer, or you're short on time, a DIY shed kit may not be the best storage shed solution.
Buy A Pre-built Shed.

A prefabricated backyard shed price averages from $1,500 to $4,000, depending on the materials used.

For instance, more expensive but low-maintenance siding like vinyl or metal can be more costly than treated wood siding. Pre-built sheds can be delivered as-is or prefabricated in the shop and assembled on-site by builders in a matter of hours. And while they may not last as long as custom sheds, well-made prefab sheds can last at least 20 years with minimal maintenance.
Buy a Custom Shed. Custom sheds can cost anywhere from $2,000 to $8,000. Custom sheds become more expensive the larger the square footage and the more add-ons or upgrades they have. However, a custom storage building is an investment, and you'll get out of it what you put into it. Many custom shed manufacturers offer high-quality custom sheds that can be delivered to your property or built on-site by an experienced construction team. The best part and greatest advantage of buying a custom shed is that it's made to your unique specifications and will likely outperform and outlast shed kits and cheaper pre-built shed options.
4. Which Is Better to Buy: Custom Built Sheds Vs. Pre Built Sheds?
If you decide to buy a shed instead of building a kit or creating a DIY shed from scratch, you'll need to decide between pre-built and custom. While both options can be good, there are key differences that are worth noting. Here are a few.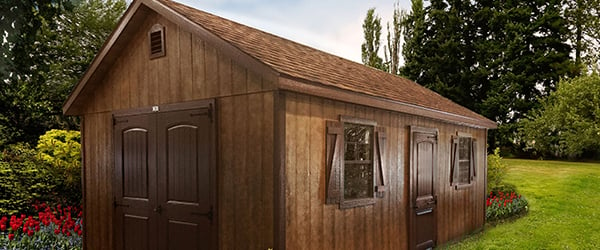 Pre-built Sheds
Prefab sheds are often less expensive than custom sheds.
Most people purchasing a prefab shed tend to buy 10'x12' or 10'x14'. If you want a non-traditional size, pre-built shed options will be limited.
Some prefab sheds have untreated wood flooring and joists, which often leads to premature deterioration. However, some do have treated flooring and quality construction. Be sure to ask questions so that you understand what you're buying.
Pre-built sheds can be delivered as-is or quickly erected, usually in a matter of hours.
While they may not last as long as a custom shed, a well-made prefab shed can last as long as 20 years.

Custom Sheds
Custom sheds tend to be more expensive than pre-built sheds.
A custom shed is made to your unique specifications and is often built to a higher quality than other shed options.
With custom-built sheds, you don't have to worry about cut corners or untreated wood flooring and joists.
Many custom sheds are built off-site and then moved to your property. If the shed is particularly large or if your property is hard to access, you may have to have it built on-site, which could increase the cost.
5. Where Can I Buy A Shed Near Me?
Whether you want to purchase a DIY shed kit, a pre-built shed, or a custom shed, a quick Google search will produce many results. You can easily find where to buy a kit (e.g., Wayfair.com), a pre-built shed (e.g., local or chain home improvement store), or order a custom shed (e.g., shed manufacturer in your area).
As for Dakota Storage Buildings, we are proud to serve North Dakota, South Dakota, Minnesota, western Wisconsin, northeast Nebraska, and north-central Iowa. See display lot locations.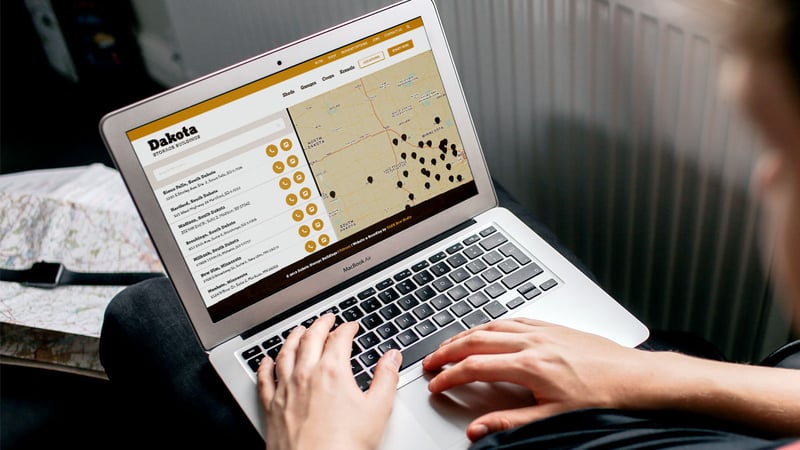 6. When Is The Best Time To Buy A Shed?
Many factors go into the right time to buy a storage shed, including availability and weather.
However, regarding wait time and pricing, there are better times than others. For instance, since winter is the off-season for shed buying, many shed retailers become strapped for cash and are willing to offer late winter and early spring buying incentives. Also, many shed sellers offer discounts or clearance prices at the end of their peak shed buying season, usually around the end of September.
What to Look for in a Quality Shed Investment
At this point, you know that buying a shed will solve your storage problem. Now it's time to figure out specifics, including what size to get, which siding options are easy to maintain, what the price range looks like, and more. Our Shed Buying Workbook is designed to help you with these details to make shed shopping easy and ensure you're making a good investment that will meet your needs long term.
More helpful storage and shed-related articles.
---
About Dakota Storage Buildings
Life is demanding and full of choices. We'd love to make just one aspect of your life a little easier. That's why it's our mission to provide storage solutions you can trust, from sheds and garages to coops and kennels. Customize your storage building with our online 3-D configurator, explore our stock buildings, or find a display location near you. Our team is now serving North Dakota, South Dakota, Minnesota, western Wisconsin, northeast Nebraska, and north-central Iowa. Discover The Dakota Difference.