Detached Garage Plans That Property Owners Will Love
by Dakota Storage Buildings, on September 03, 2019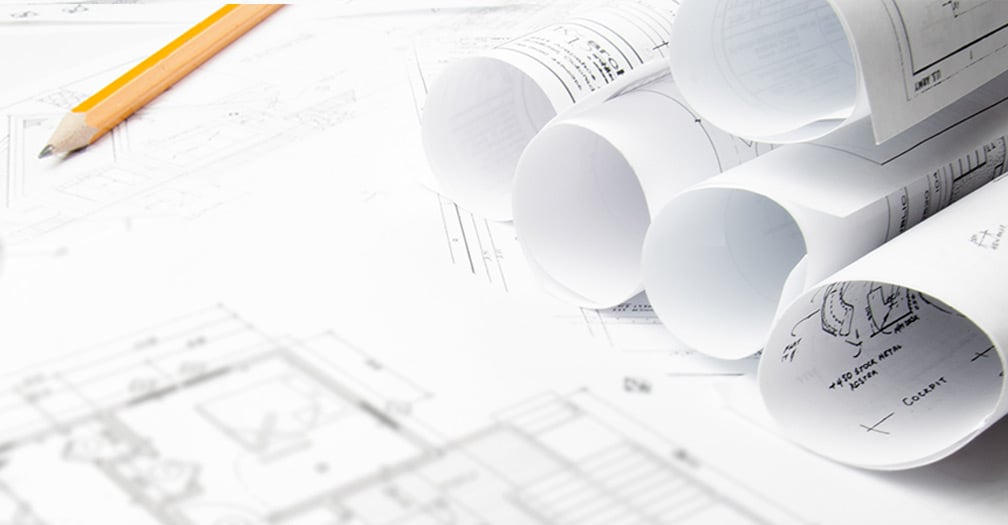 Make your detached garage plans come true with the right garage package, concrete foundation, and interior layout.
Many garages have been sadly but necessarily turned into makeshift storage units, or they're only used to store vehicles because there's no room to fit anything else inside. While this works for some people, it's not getting the best use out of the garage. Garages can serve so many other purposes beyond storing plastic bins and cars.
If you already have a garage, and you're hoping to rearrange the interior layout so that you can get more functionality out of it, go for it! There are many resources to help you think through creative solutions and use-case scenarios.
However, if you're purchasing a new garage, there's a lot to consider in the planning and shopping process: size, siding, roofing, loft storage, how many stalls you want, floor plans, etc. Your garage plans include everything from the look and style of the building to the layout and use of the space inside.
Before you start researching the right kind of garage for your needs, ask yourself some important guiding questions to help define your garage plans.
Ask Yourself These Garage Planning Questions Before You Look at Garage Options
Here are some questions to answer before you start garage shopping or comparing garage companies.
How do you plan to use the garage?
Do you plan to use your garage to store vehicles, ATVs, snowmobiles, wave runners, motorcycles, or a dinghy? If so, how many of each do you need to store? Will your garage be used for car maintenance or workshop space? Maybe you want to use your garage for all of these reasons. Identifying the purpose of your garage will help you determine the appropriate size, building type (ranch, high barn, or lean-to roofline, for instance), whether or not you want a built-in loft or two, built-in shelving or workbench, and more. For example, if you want to use your garage as a workshop, but you still need space for storage, looking for a garage that has enough headroom for either built-in or prefab lofts is ideal.
As you contemplate the use of your garage, it's also a good time to think about the interior. What layout would be most conducive to meet your needs? If you need workspace, traditional storage space, and room for a couple of motorcycles, how will you accommodate all these things at the same time? It's most certainly possible, you just need to decide on the best interior garage plan.
Do you want a detached garage or one that's attached?
Next, think about the pros and cons of a detached garage vs. an attached garage.
There are many advantages to having a detached garage. For instance, detached garages can be a safer option for homeowners. If someone breaks into your detached garage, they will have access to the items that are stored there; but that is minor compared to your family's safety. Also, permits for a detached garage are easier to obtain than permits for attached garages, and insurance is lower than that of an attached garage.

For both, having a concrete foundation in place is necessary. You can choose to build and pour your own concrete foundation, or you can hire a company to do it for you. Whichever the case, make sure your concrete foundation is large enough for your garage.
If you're planning to work in the garage, consider your plan for running electricity. If you plan to work year-round, having electricity for a small heater or fan is just as important as it is for electric power tools and lighting.
Have you ever considered a pull-through garage? This is an interesting option worth contemplating at this point. While they're rare and somewhat unusual, they're practical and have many benefits. Think for a moment about how you would benefit from a drive-through garage. Having overhead garage doors in both the front and rear of your garage opens a world of possibilities.
How many stalls do you want?
Do you want one, two, or multiple garage stalls?
Many people like the look of a garage that has two stalls with separate overhead doors more than that of a double-wide stall with one overhead door. A two-door option is not only pleasing to the eye, but it's also practical. For instance, with two doors, you don't have to expose all the contents of your garage every time you enter or leave the garage. Also, if one of the two doors malfunction, you'll still be able to open the other door, having access to at least one vehicle.
A double stall may not look as appealing to the masses, but has some helpful benefits like being able to pull the car into the center of the garage to rotate tires, change the oil, open up all of the doors to vacuum the interior, and load/unload larger items like a wheelchair, bike, or kayak. Unfortunately, if for some reason the door malfunctions, you're stuck. There's no alternative way to get your car or any other vehicle in or out. Additionally, a larger, single door puts greater strain on the opening mechanism (or your back, if it's manual door), than one or two smaller doors.
Which do you think would look best on your property?
Would wood paneling, wood lap, or vinyl siding look best on your garage? Would you prefer many windows or a few (the more, the better the natural lighting)? What about window shutters? Is their aesthetic appeal important to you? And color. You can't overlook the importance of color. Which color siding would be best for your garage? In this case only, preference wins not necessarily practically.
Create Your Detached Garage Plans Online with Dakota Storage Buildings
Once you know the answers to the questions proposed in this article, you can start your garage shopping journey. But, before talking to a sales rep, try out an online configuration tool to "build" your own garage. That way you can "test drive" different garage sizes and styles to get a feel for what's available and get a sense of how your building would look.
Ready to create your detached garage? We have an online 3D configurator that you'll love. You can choose your building size and style, roofing material, siding options, and so much more. You can zoom, rotate, and switch colors at a click of the mouse. Try swapping out windows, moving doors, and changing shingle type — all with your computer, tablet, or smartphone.
Why waste money on something that won't meet your needs or isn't your style? When you design a custom detached garage, you can get exactly what you want. When you use our online 3D configurator, you can save your garage and revisit it another time. Or, if you're ready to buy, you can start the purchasing process right on your screen.
Other helpful articles