3 Ways A Storage Shed Can Save You Money
by Dakota Storage Buildings, on August 30, 2017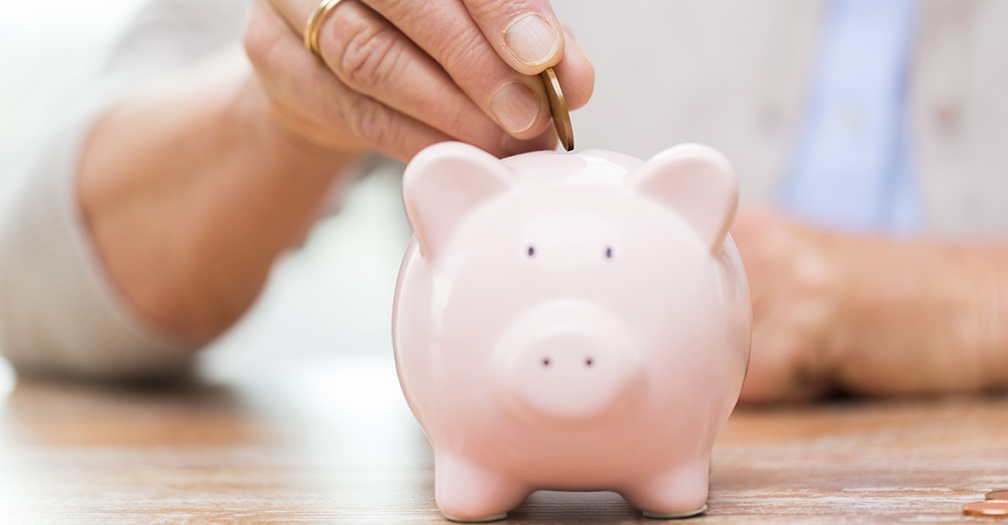 Buying a shed can save you money. It may seem unlikely, but it's true.
When you think of high-quality storage buildings, whether a garage or shed, you may only think of the amount of money that it will cost you to purchase it. Instead, for a moment, think about how much money it could save you in the long run.
Here are 3 ways that a durable storage building can save you money.
1. A shed can save you money by... protecting and preserving expensive investments
If you have a boat, ATV, snowmobile, motorcycle, a car or truck—you have investments to protect!
Your vehicles—no matter what they are—will last longer if they're kept in a garage when not in use. Extreme weather conditions can cause annoying, inconvenient, and costly problems that can be easily prevented if vehicles are sheltered.
During cold months, batteries can die, essential fluids can freeze, and vehicles can be buried in snow.
During the summer, the sun and heat can be very damaging. During testing conducted at the State Farm™ Vehicle Research Facility, interior air temperatures have been recorded over 145° F and surfaces exposed to direct sunlight averaged over 195°F.
Simply put, your vehicles want a garage. It's a match made in heaven. The perfect pairing.
2. A shed can save you money by... costing less than a house
What could we possibly mean by that?
Well, have you heard of the tiny house movement? It has some perks. Like being cheaper than a traditional house—and RV.
Check out this garage-turned-home. This is not mobile like many tiny houses—but it's small, so it counts! One of our customers turned a 16'x40' Ranch style shed into his house.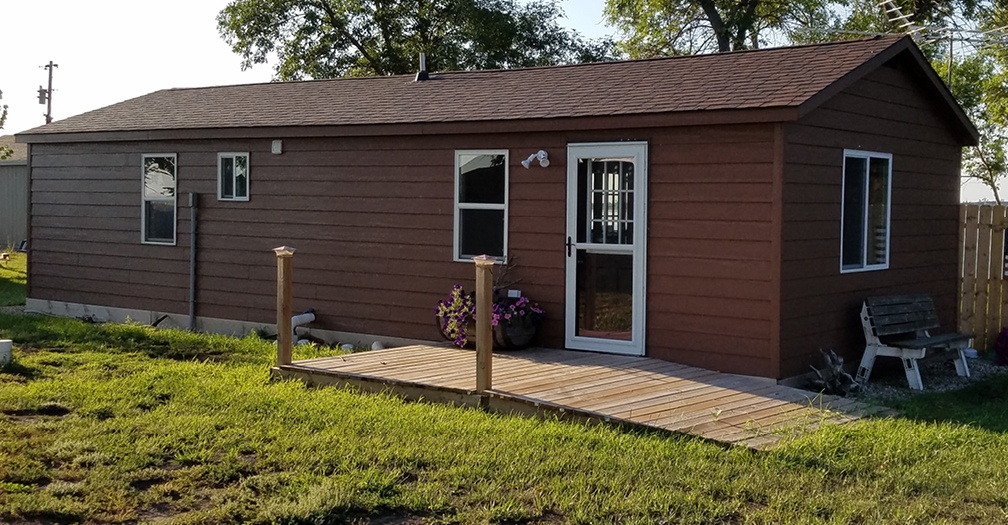 He even added a backyard deck.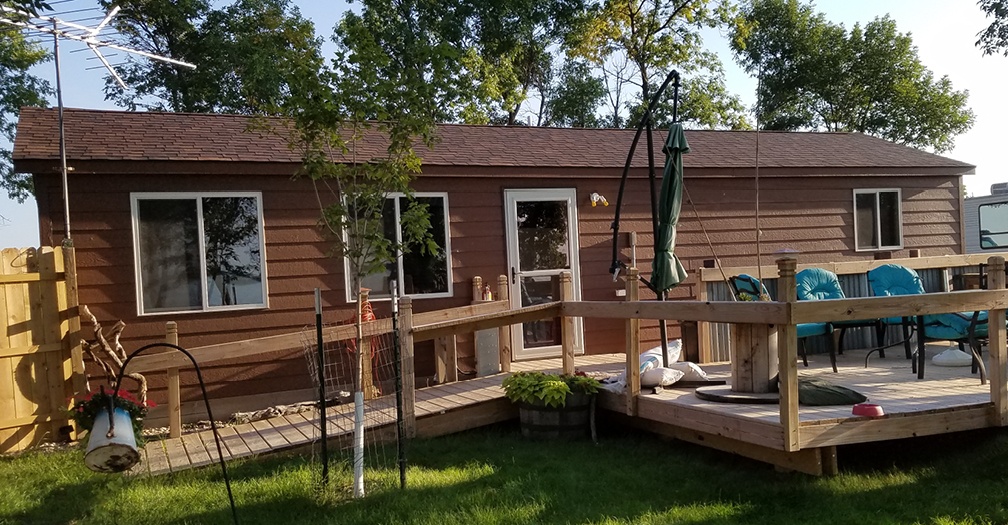 Here's another one. This time you can see the interior.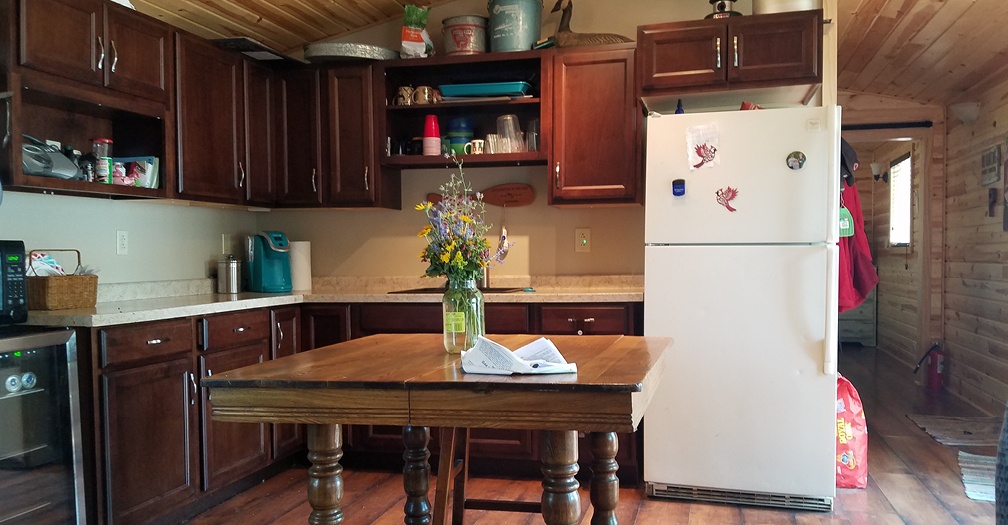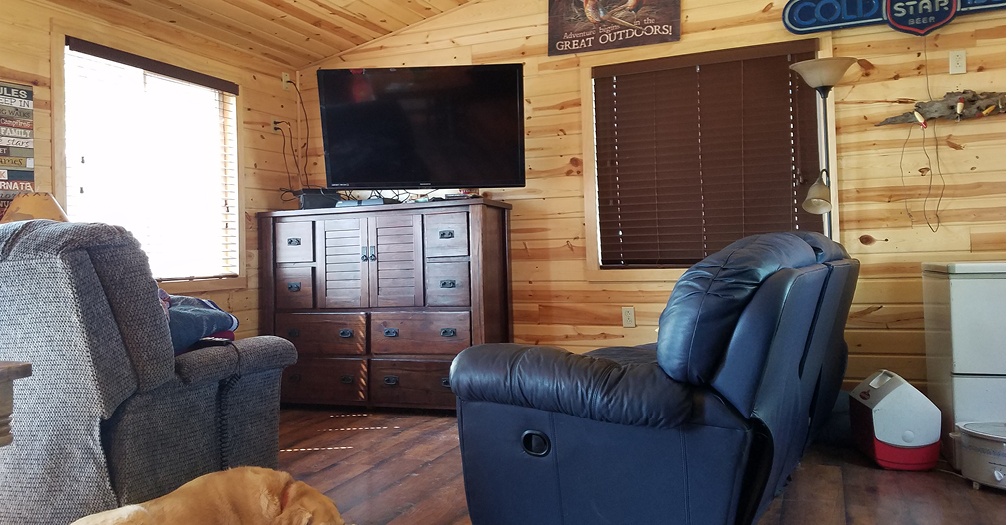 Pretty cool, isn't it?
The point in showing you these images is this: buying a home requires huge investments such as home insurance and mortgage, but for less than $10,000, you could have a garage installed on your property. No strings attached.
Keep in mind, every county's building codes are different, so please contact your local authority.
Here are a few more garage-turned-tiny-house examples.
Note: Discover how these small structures are regulated by the Minnesota State Building Code. The Minnesota State Building Code is the standard of construction that applies statewide for the construction of buildings (MS § 326B.121) including tiny houses.
3. A shed can save you money by... extending your living space without building an addition
Imagine the convenience of a backyard gym, detached home office, private man cave, or family game room. A shed can fill all of those needs—and for less than the cost of a home addition!
Here's an example of a garage game room; you can find many more like this on Pinterest.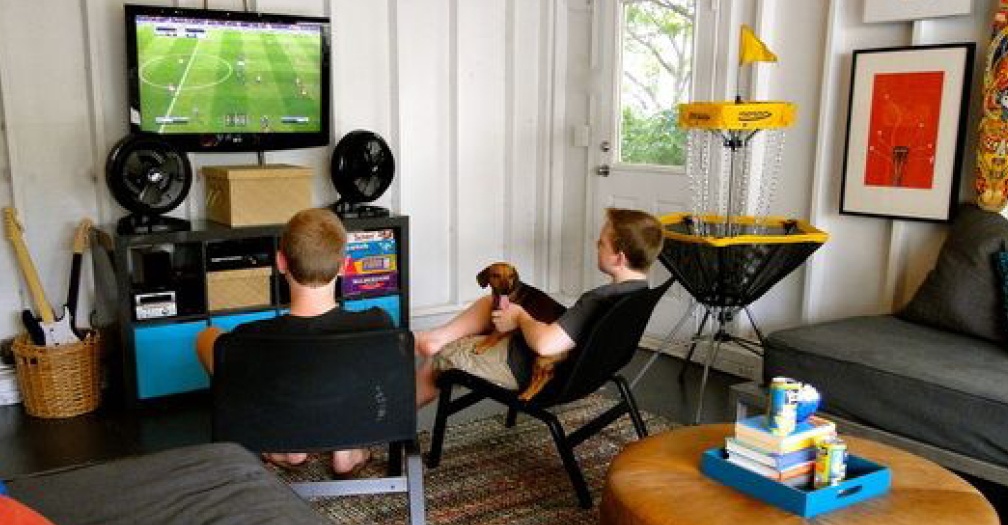 The price tag for building a home addition is much higher than that of purchasing a backyard shed. Additionally, house renovations can take a long time (sometimes months) and often the project faces unexpected delays or issues. Avoid those issues with a shed.
While buying a shed to expand your living space will cost less money than building an addition, a building permit may still be required. Sometimes there are restrictions on size or placement of a building. Check with your local municipality, county, or city officials to find out what is required in your area.
Buy a Dakota Storage Buildings shed—anyone can afford one!
You may see how having a shed can save you money, but you may be left wondering how you can afford one in the first place.
Our factory direct model allows us to sell high-quality buildings at an affordable price, plus we offer 3 payment options: buy outright, financing, and rent to own.
Buy Outright - To own your building immediately and not increase your debt, this is the way to go. There are many advantages to buying a Dakota Storage Building outright. The freedom to own and modify your building in whatever manner you choose is just one.
Financing - If you're not able to buy a shed outright, no problem! If your credit is approved, you can enjoy interest rates as low as 9.9% and financing opportunities ranging from 24-60 months. With payments starting as low as $49/month, anyone can afford a Dakota Storage building!
Rent To Own - Rent to Own offers an affordable monthly payment plan. If you want to buy your building during the rental period, simply pay 60% of the remaining balance.

(Note: Rent to Own is not available in Minnesota—but *renting* a shed in Minnesota is an option.)


Start saving money now. Protect your investments, customize your own high-quality tiny house, or expand your living space for a fraction of the cost. Learn more about our storage building options by requesting a catalog... and getting a quote.