High-quality Custom and Pre-built Sheds: What Makes Dakota Stand Out
by Dakota Storage Buildings, on September 13, 2023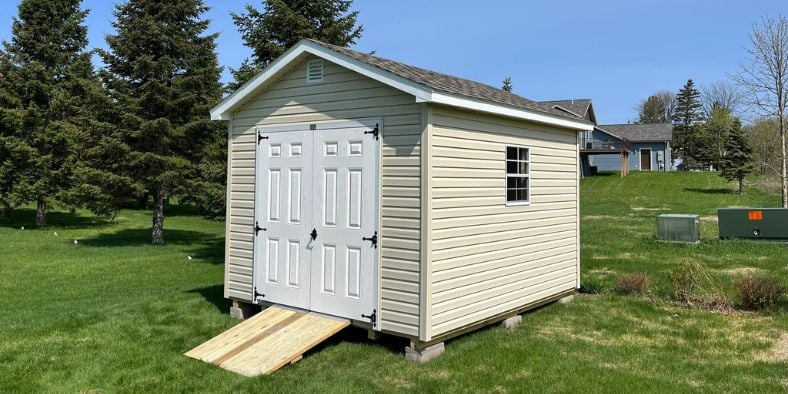 At Dakota Storage Buildings, we are more than just pre-built sheds and custom shed builders. With each storage building that leaves our premises, we are sending out a piece of our commitment, hard work, and unwavering dedication to quality. This is the foundation of what we call "The Dakota Difference." It is a promise — to us and to you — that extends far beyond our products into the heart of our customer service philosophy and the core of our company values.
The Dakota Difference is an assurance that we are committed to providing more than an exceptional product. It means we are devoted to offering an experience that sets us apart from the rest of the market. Our focus is not just on selling pre-built sheds but on providing a comprehensive solution to your storage problems. We want to help you create a space that fits your practical needs, lifestyle, and aesthetic preferences.
The other aspect of The Dakota Difference lies in our unwavering commitment to quality. In an industry where mass-produced items are the norm, quality often takes a back seat to cost and convenience. We are proud to go against the grain. As custom shed builders, each shed we create is a testament to our dedication to craftsmanship, from the initial design to the final quality check. We use only high-grade materials and employ experienced builders who understand the intricacies of shed construction. When you choose Dakota, you are not just investing in a storage solution — you are choosing a structure built to last, a structure built with you in mind.
Built to Last: Dakota's Expert Craftmanship
Every shed we build, whether pre-built or customized, goes through an intensive construction process involving careful material selection and precise implementation of building techniques. Let's look at this process to better understand why a Dakota shed is more than just another outdoor building.
Enhanced Durability Starts With a Strong Foundation
Every great building begins with a solid foundation. At Dakota, we lay a groundwork that guarantees stability and longevity. This starts with our pressure-treated flooring, which is highly resistant to termites and decay. Our foundation and strong floor joists provide structural support, so the sheds can handle heavy equipment and rough usage without faltering.
We then install our heavy-duty tongue and groove flooring. This type of flooring is particularly resilient, providing a smooth, hard surface that is easy to clean and maintain. It interlocks to create a solid surface that can comfortably bear the weight of your storage needs.
Securing Your Shed's Longevity With Strong Framing
After the foundation, we focus on the frame, using only high-grade euro lumber. Unlike many competitors who allow the presence of splits and wain, we ensure our lumber is free from such defects, resulting in stronger and more stable structures.
For the walls and roof, we implement 16" on-center studs, which space studs 16 inches apart from the center of one stud to the center of the next. This precise spacing provides a strong framework for heavy loads and harsh weather conditions. This meticulous approach extends to applying our Oriented Strand Board (OSB) roof and wall sheathing, providing another layer of strength and resilience.
High-quality Paint for Stylish Appearance and Protection
The look of a shed is just as important as its structure, and our painting process is designed to ensure an attractive, long-lasting finish. Each shed goes through a pre-painting quality assurance check. This involves filling any nail holes and caulking any seams or cracks. This meticulous preparation means the paint job will look smooth and flawless, and the underlying material will be better protected.
Regarding paint, we trust Sherwin-Williams SuperPaint®, known for its superior durability and resistance to weather conditions. We apply the paint both horizontally and vertically, ensuring a thick and even layer that can resist wear and tear over time. With our custom two-tone options, you are not limited to a single color — we can customize your shed to complement the aesthetics of your property.
Take Your Shed from Good to Great with Detailed Finishing
The finishing stage of our process includes roofing, door, and window installation, but it goes far beyond simple assembly. We use synthetic underlayment for roofing, a modern alternative to felt that offers superior moisture resistance, ensuring your shed and its contents stay dry and protected.
Our trusses continue with 16-on-center studs, ensuring consistency and strength throughout the shed's structure. We go even further by using metal press plates for added reinforcement and notching our trusses on ranch rooflines — a technique that supports the structure, making it stronger and more sturdy.
Quality Control for Your Shed's Lifespan and Performance
Once the shed is assembled, it undergoes a thorough quality control process. This includes a final inspection where every detail, from the seams and nail holes to door latches and window locks, is checked and rechecked. We ensure every feature is up to standard and no touch-ups are needed. Finally, we clean and sweep away any construction debris so your new shed arrives at your property in pristine condition.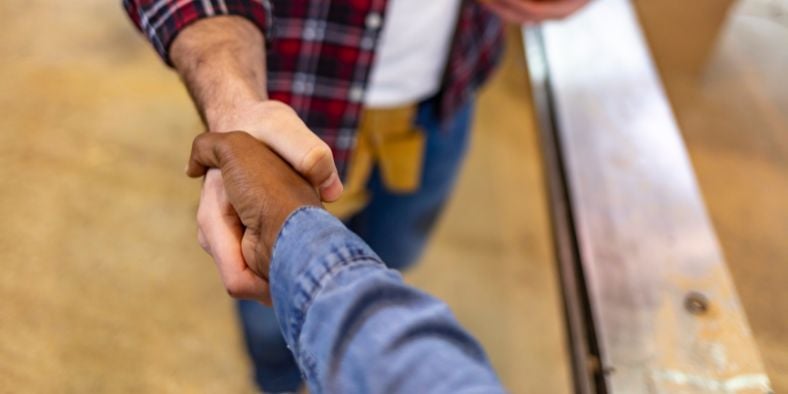 Top-to-bottom Limited Warranties
At Dakota Storage Buildings, we promise superior craftsmanship and service and stand behind our products with comprehensive, top-to-bottom limited warranties. These warranties testify to our faith in our buildings and a pledge to you, our customer, that your investment is protected.
Our standard and specialty series offer an extensive 10-year limited warranty, and our utility series comes with a 3-year limited warranty. This is more than a simple assurance; it is a commitment to quality, durability, and performance. Whether you are storing gardening tools or heavy-duty equipment, you can rest easy knowing that your Dakota shed is built to withstand the test of time.
For our Coops & Kennels, we offer a 5-year warranty. We understand that when you are investing in a Dakota coop or kennel, you are not just buying a building — you are securing a home for your beloved pets or poultry. With this warranty, you can trust that your furry or feathered friends will have a safe, comfortable, and durable home.
At Dakota, our warranties reflect our commitment to quality and customer satisfaction. We believe in the craftsmanship and durability of our pre-built sheds so strongly that we are willing to back them with warranties that extend years into the future. When you choose Dakota, you are choosing custom shed builders who stand firmly behind their products.
Experience the Dakota Difference
The Dakota Difference goes beyond the materials, construction techniques, and warranties. It includes every aspect of our business and service. From the moment you first contact Dakota Storage Buildings to the final delivery of your shed, you will experience a unique blend of expertise and attentiveness that is hard to find elsewhere. Our knowledgeable representatives are equipped to provide you with all the information you need about our shed options and listen carefully to your needs. Whether you are looking for a simple storage solution or a custom-built shed serving multiple functions, we are here to guide you toward the best decision.
Explore our full inventory of pre-built sheds today and discover why not all sheds are created equal. Experience the Dakota Difference, and see how our commitment to quality, service, and customer satisfaction sets us apart. Because at Dakota Storage Buildings, we do not just build sheds — we build trust and long-lasting relationships with our customers.