What Makes a High-quality Professional Kennel System
by Dakota Storage Buildings, on May 01, 2023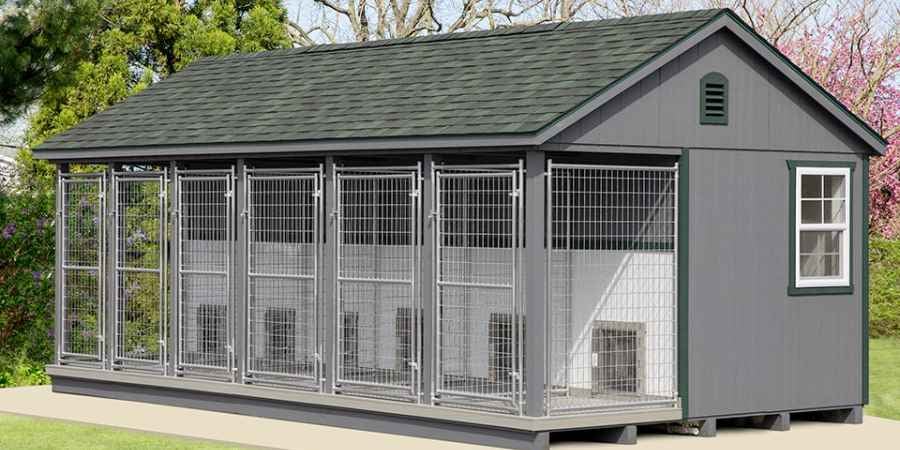 A high-quality kennel can ensure your dog has a healthy, comfortable, and happy life. But how do you know when a kennel system is worth investing in? Finding a trustworthy company that will guide you through every step of the process can guarantee that your kennel will last for years. With Dakota Storage Buildings, we believe in being a reliable resource to our customers and only produce structures that live up to our exceptionally high standards. Let's examine what makes our professional kennel systems unique and worth the investment.
All Dog Owners Benefit from High-quality Kennels
Dog kennels not only give your dogs a happy place to live, but they can also be highly beneficial to their owners. Commercial dog kennels and runs give your pet a designated outdoor space without you having to worry about their safety. Letting your dog outside without having to be out there with them or check on them occasionally can alleviate stress when you need to run errands, go to work, or simply rest after a long day. You will also be blown away by the excellent craftsmanship and care put into each professional kennel system. Investing in a kennel is a big step, and when it does not hold up after a few years, it can be a significant letdown. When you choose one of our kennels, you can rest assured that the kennel will last for years to come. By using the highest quality materials, we make sure that you can have a safe space for your dog.
What to Consider Before Making a Purchase
Every customer has different needs and priorities during their kennel buying experience. However, there are three elements that every person should consider before investing in commercial dog kennels and runs.
Kennel Sizes
Purchasing professional kennel systems allows you to choose a size that best fits your dog or will once it fully grows. However, be careful to give your dog only a little space. When the kennel is too large, they can treat it like a bathroom. To find the perfect-sized kennel, measure your dog's length, width, and height, and add 12 inches to the width, 18 inches to the size, and 9 inches to the top. If you have a pup, keep the dog's breed in mind, and get a kennel that will fit them once they are fully grown. At Dakota Storage Buildings, we offer a wide selection of sizing options so you can find the kennel that is perfect for your dog.
Insulate for Comfort
Making sure the kennel is insulated may be a surprise, but it should be at the top of your priority list. When harsh weather conditions occur, insulated kennels can be a comfortable escape from the elements. Heat exhaustion and hyperthermia can be real threats, but by ensuring the kennel is insulated correctly, you can keep your dog warm in the winter and cool in the summer.
The Best Working Materials
High-quality materials can take a lot of work to come by these days. As you browse different kennel manufacturers, you must know that only some kennels are built similarly. High-end materials may have a higher price tag but will last much longer than alternative materials. You must use high-quality materials to search for a well-built structure that will last years. Many buyers choose wood materials due to their lightweight yet highly durable design.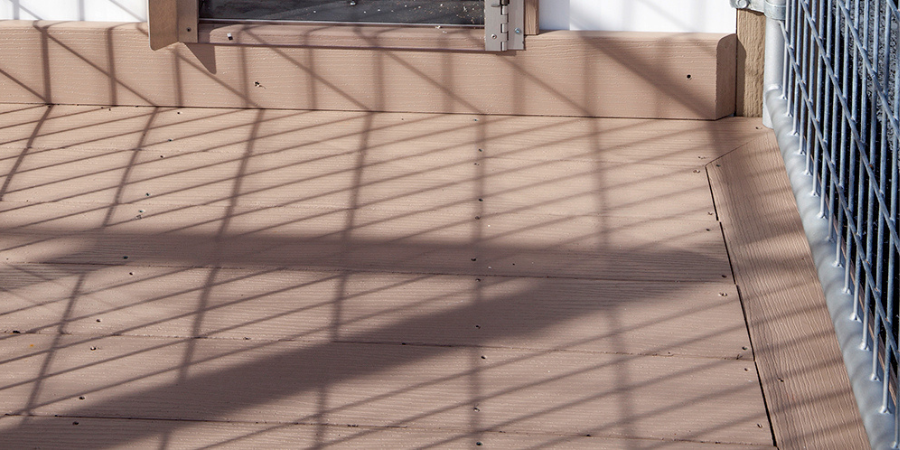 What You Will Find in Dakota Storage Kennels
There are some qualities that every kennel should have. Still, at Dakota Storage Buildings, we make sure that our materials are provided by manufacturers who share our passion for producing high-quality buildings. With that in mind, here are some of the unique features that all our professional kennel systems have.
1. Insulated Rooms
We keep quality, comfort, and safety in mind without insulated rooms. When weather conditions are unfavorable, our insulated rooms can help keep your dog comfortable in hot or cold temperatures. With the roof and siding receiving their insulation coating, the kennel room serves as a waterproof, windproofed space for your dog.
2. Run with Composite Decking
Our kennel runs allow your dog to venture outside without risking their safety. With a fenced-in composite deck, your dog can bask in the sun, do their business, and get fresh air. This easy-to-clean space lets your dog feel free to move around even when you are not outside. This outdoor access is made from high-quality, chew-proof materials.
3. Polyurea Coated Flooring
Our kennels' specific polyurea coated flooring resists corrosion, abrasion, and water damage. Flooring can directly impact the structural integrity of your kennel. This polyurea coating is four times stronger and 98% more flexible than epoxy. Polyurea coated flooring is essential for every outdoor kennel due to its ability to hold up against rain, water, and snow. This flooring overlay will last your dogs for years with quality materials, innovative technology, and consistent construction.
4. Plexiglass Dog Doors
Kennels need a door to close off the inside room from weather elements while still giving your dog easy outdoor access when required. At Dakota Storage Buildings, we make ours from plexiglass for a solid, well-made door. If your dog is lounging on the run, it can quickly move inside without assistance from its owner. The plexiglass material is easy to clean and an excellent option for a reliable entrance point.
5. Welded Wire Fencing
Wire fencing is one of the best ways to keep your dog safe and secure without completely removing them from the outside. When you use wood fencing, your dog will be completely blocked off from everyone and everything around them. They can still enjoy everything outside with kennel deck enclosure wire fence panels. Plus, wire fences are more chew-proof than other fencing materials.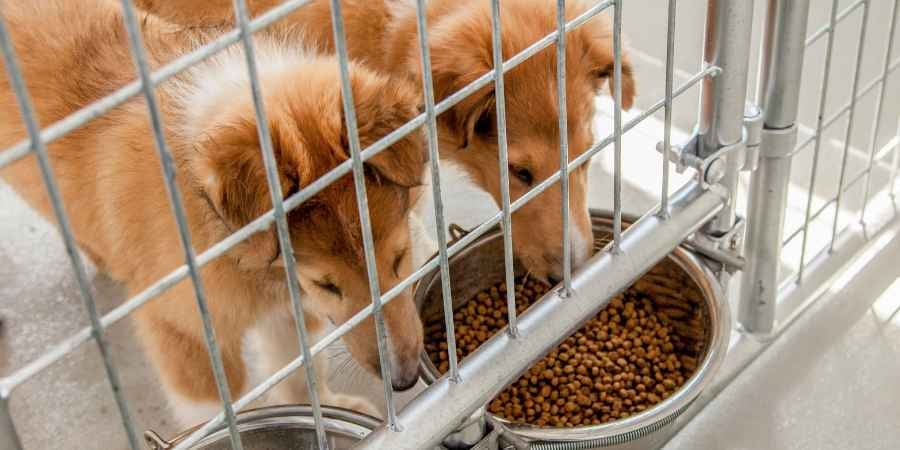 Don't Settle For Anything Less than the Best
Your dog deserves the best kennel option out there. This is where they will spend most of their time, so knowing it is a safe and comfortable space can make the decision much easier. Each dog has its personality and desires. Getting an outdoor kennel space that aligns with those can ensure that they have a happy and comfortable experience with the outdoor kennel. Do not sacrifice your dog's safety and happiness for a cheap alternative that will not last long. Instead, make a wise purchasing decision and get the best kennel on the market for your dog. Trust us; you will not regret it.
It's More Than Just the Kennel
At Dakota Storage Buildings, we know that this is an important purchase, so we work hard to make the best outdoor kennels possible. However, it is more than just the product. The company, craftsmanship, and buying experience must be excellent. Otherwise, our kennels will fall short of our Dakota Difference promise. We created the Dakota Difference to ensure that the shed's quality and our customer service meet the highest standards. We believe that when you purchase from Dakota Storage Buildings, you trust us with high responsibility. Our goal is to exceed your expectation.
Find Your Perfect Kennel
You do not have to walk through your shed-buying process alone. Regardless of your final purchasing decision, we want to be a valuable resource along your journey. We believe that our high-quality commercial dog kennels and runs are the best options on the market, but we can help you find a kennel that suits your needs. If you are looking for a kennel that will benefit you, and your dog, in the long run, talk to our sales team today!